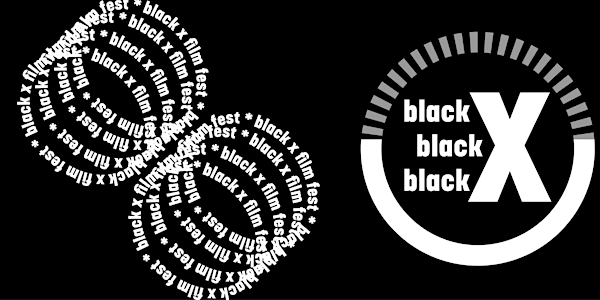 Black X Film Festival 2021
The Black X Film Festival is a free, 3-day online film festival taking place October 15-17, 2021.
Refund Policy
Contact the organizer to request a refund.
Eventbrite's fee is nonrefundable.
About this event
The Black X Film Festival is a three-day online film festival (October 15-17, 2021) started by a collective of Black artists and accomplices to showcase Black filmmakers and other creators. Through providing this free event of music and film, we showcase the radical multifaceted expressions of the Black experience by centering Black resilience and a commitment to anti-racism.
You will receive a separate email one (1) hour before the start of each event for which you've registered.
Opening Night!
Opening Night! is filled with visual experiments, explorations, and rituals that celebrate the intersections of Blackness.
Friday, October 15th, 5pm PST / 8pm EST
Blackness is Everything
Pandrog
Ode To Zipporah
Dreams and Stars
Shorts to Remember
Gripping and contemplative shorts that tackle sex, gender, ancestry, and belonging.
Saturday, October 16th, 12pm PST / 3pm EST
The Night It Rained
Isolation
How Long?
Return To …
The Root: Looking For Ancestors In My Father's Garden
​This program will be followed by an Artist Talk with Echaka Agba, Kristina Valada-Viars and Jard Lerebours.
This group of filmmakers from our first two programs discuss the importance of intersectionality and nuance within Black film, the empowerment of creating boundaries as an artist, and more.
Artist Talk with Lamont Lamar
Saturday, October 16th, 5pm PST / 8pm EST
Director/Writer/Producer of The Night It Rained will explain the process of creating his film from idea to festival run. Once you see the film, you won't want to miss how he put this masterpiece together.
The Night It Rained
After losing his scholarship, Malachi is left to make a life-altering decision that may cost him his education, health, and dignity.
Artist Talk with Michèle Stephenson
Sunday, October 17th, 1pm PST / 4pm EST
A screening of the award-winning feature-length documentary, "Stateless" precedes a talk with director Michèle Stephenson. The documentary examines anti-Blackness and xenophobia against Black people of Haitian descent living in the Dominican Republic.
Stateless
Through the grassroots campaign of electoral hopeful Rosa Iris, this documentary reveals the depths of racial hatred and institutionalized oppression that divide Haiti and the Dominican Republic.