Location
Paul Robeson Campus Center
Bergen Room (255-257)
350 Martin Luther King Jr. Blvd
Newark, NJ 07102
Description
Black Women Writing Black Histories
A roundtable discussion featuring dynamic black women historians whose scholarship engages the black past.
Monday, February 19, 2018 | 6:00pm
Bergen Room, Paul Robeson Campus Center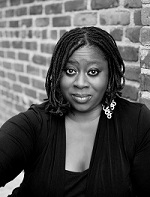 Melissa L. Cooper is a writer, historian and professor. She is the author of the groundbreaking historical study, Making Gullah: A History of Sapelo Islanders, Race, and the American Imagination (University of North Carolina Press, 2017). Making Gullah has captured the attention of general reading audiences, students and scholars. Cooper's book was reviewed in The New Yorker (May 29, 2017), and was featured in Upscale Magazine (June 2017) and the Atlanta Journal Constitution (August 2017). Making Gullah continues to attract popular audiences. Cooper delivered a lecture on the book at the 2017 Decatur Book Festival—one of the largest independent book festivals in the United States. Dr. Cooper has been featured on several podcasts and radio shows where she's talked about Making Gullah and American history—a list that will soon include NPR's "Two Way Street." Interest in Cooper's historical research reaches beyond academic communities in the United States. She has presented her research findings to audiences of international scholars at conferences in Santo Domingo, Dominican Republic, Liverpool, U.K., Toronto, Canada and Malaga, Spain. Cooper is also the author of "Selling Voodoo In Migration Metropolises" in Race and Retail (Rutgers University Press, 2015), and Freedom on My Mind: A History of African Americans, with Documents–Instructor's Resource Manual (Bedford/St. Martin's Press, 2012). Cooper has authored several blog posts, and she has written an op-ed for NBC News.
Dr. Cooper's teaching experience spans nearly two decades. She is currently an Assistant Professor of History at Rutgers University-Newark, and has been a member of the faculty at the University of South Carolina and Columbia University.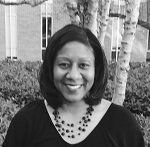 Cheryl D. Hicks is an Associate Professor of History at the University of North Carolina at Charlotte. She holds a B.A. in American History from the University of Virginia and a Ph.D. in American History from Princeton University. Her research addresses the intersections of race, class, gender, sexuality, and the law. She has published articles in the University of Pennsylvania Law Review and the Journal of the History of Sexuality. Her first book, Talk With You Like a Woman: African American Women, Justice, and Reform in New York, 1890-1935 (University of North Carolina Press, 2010) received the 2011 Letitia Woods Brown Book Award from the Association of Black Women Historians. Her current project, "Black Enchantress": Hannah Elias, Interracial Sex, Murder, and Civil Rights in Jim Crow New York" explores the shifting meanings of interracial sex, racial segregation, criminality, and black civil rights struggles in Gilded Age and Progressive Era America. She is the recipient of a 2017-2018 Mellon Postdoctoral Fellowship in African American History at the Library Company of Philadelphia.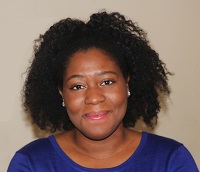 Lacey P. Hunter (moderator) is a historian whose research is centered on the intersections of race, gender, politics and spirituality for African American women during the Early National and the Antebellum periods. She is currently working on a manuscript that comes out of her dissertation Made in His Image: The Origins of African American Women's Jeremiad. Professor Hunter teaches survey and seminar courses on African American history and life, Hip Hop culture, and a course on interdisciplinary research at Rutgers University-Newark in the Department of African American and African Studies. She is also an avid proponent of urban educational reform efforts aimed at facilitating underserved youth in their transitions from secondary to post-secondary education. In addition to mentoring and tutoring youth in the tri-state area, she has worked with the Rutgers REACH program for the last five years teaching social justice courses to students within the program and facilitating projects that encourage grassroots activism and progressive political change.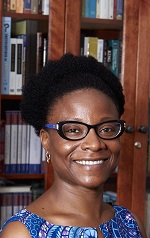 Keisha-Khan Y. Perry is currently an Associate Professor of Africana Studies at Brown University where she specializes in race, gender and politics in the Americas, urban geography and questions of citizenship, intellectual history and disciplinary formation, and the interrelationship between scholarship, pedagogy and political engagement. Her most recent work, Black Women against the Land Grab: The Fight for Racial Justice in Brazil (fall 2013, Minnesota Press), is an ethnographic study of black women's activism in Brazilian cities, specifically an examination of black women's participation and leadership in neighborhood associations, and the re-interpretations of racial and gender identities in urban spaces. Winner of the National Women's Studies Association 2014 Gloria E. Anzaldúa Book Award, this book includes an analysis of the relationship between environmental justice movements and land and housing rights struggles in the northeastern Brazilian city of Salvador. This year as a Faculty Fellow at the Brown University Pembroke Center for Research and Teaching on Women, she is completing the research for her next book project, Evictions and Convictions: The Gendered Racial Logic of Black Dispossession in New York City.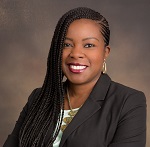 Robyn C. Spencer is a historian that focuses on Black social protest after World War II, urban and working-class radicalism, and gender. She teaches survey and seminar courses on Black history at Lehman College, City University of New York. Her first book The Revolution Has Come: Black Power, Gender, and the Black Panther Party in Oakland, on gender and the organizational evolution of the Black Panther Party in Oakland was a finalist for the "Benjamin Hooks Institute National Book Award" sponsored by the Benjamin L. Hooks Institute for Social Change at the University of Memphis and received Honorable Mention for the Letitia Woods Brown Book Prize sponsored by the Association of Black Women's Historians.
Her writings on the Black Panther Party have appeared in the Journal of Women's History, Souls, Radical Teacher and several collections of essays on the 1960s. In 2016 she received a Mellon fellowship at Yale University to work on her second book project: To Build the World Anew: Black Liberation Politics and the Movement Against the Vietnam War. This project examines how working class African Americans' anti-imperialist consciousness in the 1950s - 1970s shaped their engagement with the movement against the Vietnam War. In many ways, it continues her emphasis on exploring overlapping and intersecting boundaries between social protest movements. She is also working on a short biography of Angela Davis for Westview Press' Lives of American women series.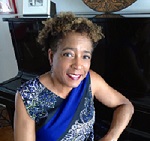 Deborah Gray White is Board of Governors Distinguished Professor of History at Rutgers University, New Brunswick, New Jersey. She is author of the seminal Ar'n't I A Woman? Female Slaves in the Plantation South; Too Heavy a Load: Black Women in Defense of Themselves, 1894-1994; several K-12 text books on United States History, and Let My People Go, African Americans 1804-1860 (1999). In 2008, she published an edited work entitled Telling Histories: Black Women in the Ivory Tower, a collection of personal narratives written by African American women historians that chronicle the entry of black women into the historical profession and the development of the field of black women's history. Freedom On My Mind: A History of African Americans, a co-authored college text, is now in its second edition. As a fellow at the Woodrow Wilson International Center for Scholars in Washington, D.C, and as a John Simon Guggenheim Fellow, White conducted research on her newest book, Lost in the USA: American Identity from the Promise Keepers to the Million Mom March. She was recently awarded the Carter G. Woodson Medallion for excellence in African American history, and also received an Honorary Doctorate from her undergraduate alma mater, Binghamton University. She currently heads the Scarlet and Black Project which investigates Native Americans and African Americans in the history of Rutgers University. With Professor Marisa Fuentes she is editor of the 2016 volume: Scarlet and Black: Slavery and Dispossession in Rutgers History.
---
This FREE event is presented by the Department of History and cosponsored by the Department of African American and African Studies, the Program in Women's and Gender Studies, and the Clement A. Price Institute on Ethnicity, Culture, and the Modern Experience.