Description
"Join Happy Black Woman in New York City for a 1-day LIVE seminar and networking event that will inspire you to think big, motivate you to take action and empower you to build a successful business doing what you love!"
Do you desire to quit your job and start living life on your own terms?
Is it time for you to finally create a business that aligns with your passion and purpose?
Have you been longing to meet like-minded women who have big dreams for their lives and businesses?
If you answered 'yes' to any of those questions, then make plans to join Happy Black Woman Founder Rosetta Thurman LIVE for a full day of high-content training, authentic networking and mutual support in New York City!
According to the 2015 State of Women-Owned Businesses Report, Black women are now the fastest-growing entrepreneurs in the United States, starting businesses at 6 times the national average.
Despite such numbers, Black women entrepreneurs typically start their ventures with less funding than men. In addition to lack of access to capital, the lack of connections to influential networks and mentors are significant challenges facing black women business owners today.
That's why Rosetta Thurman is hosting the inaugural Black Women of Power NYC, a 1-day seminar and networking event designed to empower black women entrepreneurs to grow their businesses in 2017!
As a result of learning from expert speakers, you will learn how to increase your innovation, influence and impact through:
building your brand

leveraging social media

mastering the art of sales

transforming your money mindset

improving your speaking skills

...and much more!
This will be a great opportunity to learn and make new friends with like-minded women who are committed to pursuing their business goals in 2017!
MAIN STAGE SPEAKERS INCLUDE:
Rosetta Thurman: Founder & CEO of HappyBlackWoman.com
Rosetta Thurman is the Founder & CEO of Happy Black Woman, a global personal development company dedicated to educating, inspiring and empowering black women to create their ideal lives.
Through articles, seminars, courses and coaching, she teaches black women how to transform their mindset so that they can reach their big goals faster than they ever thought possible.
Rosetta is the author of Launch Your Business: The 5 Step Solution to Do What You Love, Quit Your Job and Have the Freedom to Travel and Live Life on Your Own Terms. Her motto is: "You can do anything you want with your life and no one can stop you…but YOU!"
---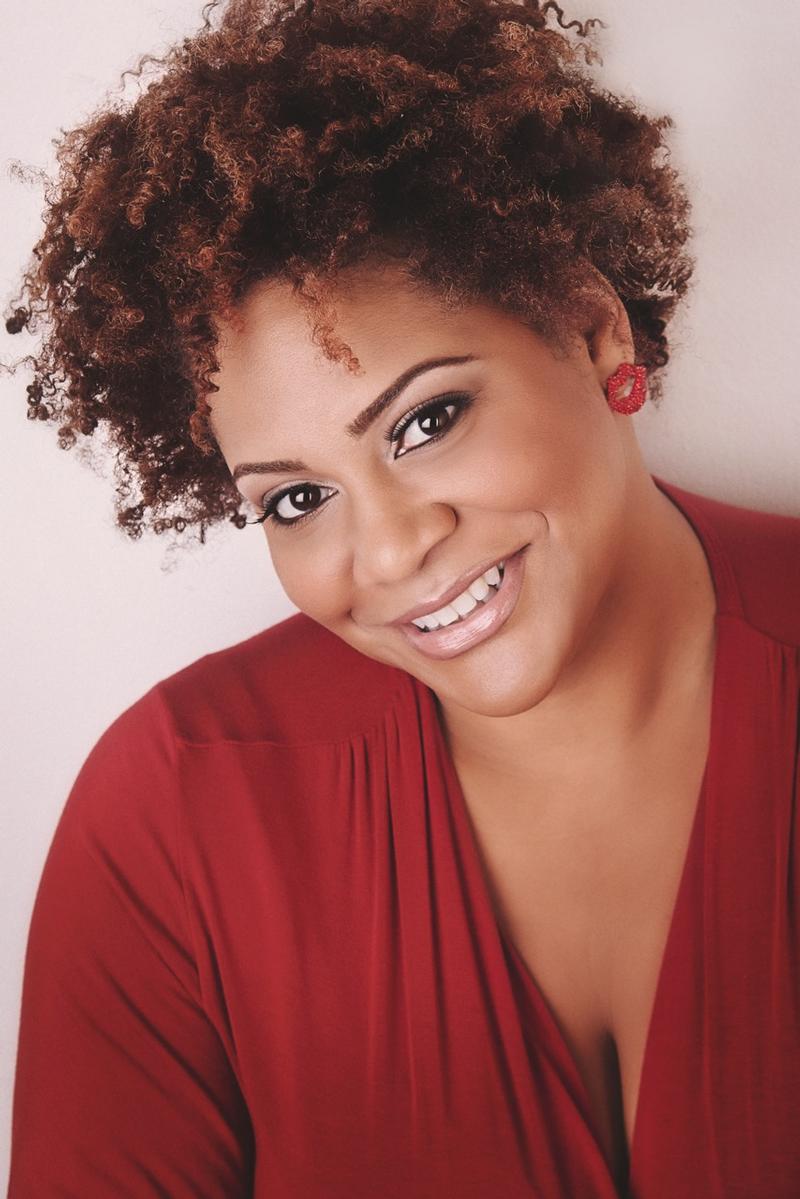 Kim Coles: Actress, Comedian, Speaker & Entrepreneur
Perhaps best known for her five-season turn as the unforgettable "Synclaire" on FOX's ground-breaking comedy series, Living Single, Kim Coles has starred on numerous hit television programs including Frasier, Six Feet Under, In Living Color and One on One. Kim Coles is also known to reality audiences for having appeared on The Mole, VH1's Celebrity Fit Club and Coming to the Stage, BET's search for "the next superstar of funny." Currently, Kim serves as a co-host on BET's highly successful talk show My Black is Beautiful, an energetic, interactive and informative series that celebrates the unique and dynamic qualities of the African-American woman.
In her latest venture, Kim Coles is combining comedy and inspiration to empower others with her unique program called "Speak Your Gifts." Through speaking engagements, live events, workshops and products, Kim inspires others to discover their own true "gifts" so that they may share them with the world. Kim Coles currently resides in Los Angeles where she spreads love, laughter and inspiration.
---
Abiola Abrams: Author, Speaker, Coach and Founder of the Spiritpreneur School
Self-Worth Revolutionary Abiola Abrams is an award-winning author, transformational speaker and coach, ESSENCE advice columnist, spiritual teacher and TV lifestyle expert seen on networks from MTV to the BBC. With soulcare and strategy, her work empowers spirit-centered women leaders to stop playing small, answer their callings and become the women they were born to be.
Abiola's mindset reset empowerment tools range from purpose-filled books, meditation albums and goddess affirmation cards to her Spiritpreneur School podcast, womanifesting courses and the Abundance Pray Love Retreat in Bali.
---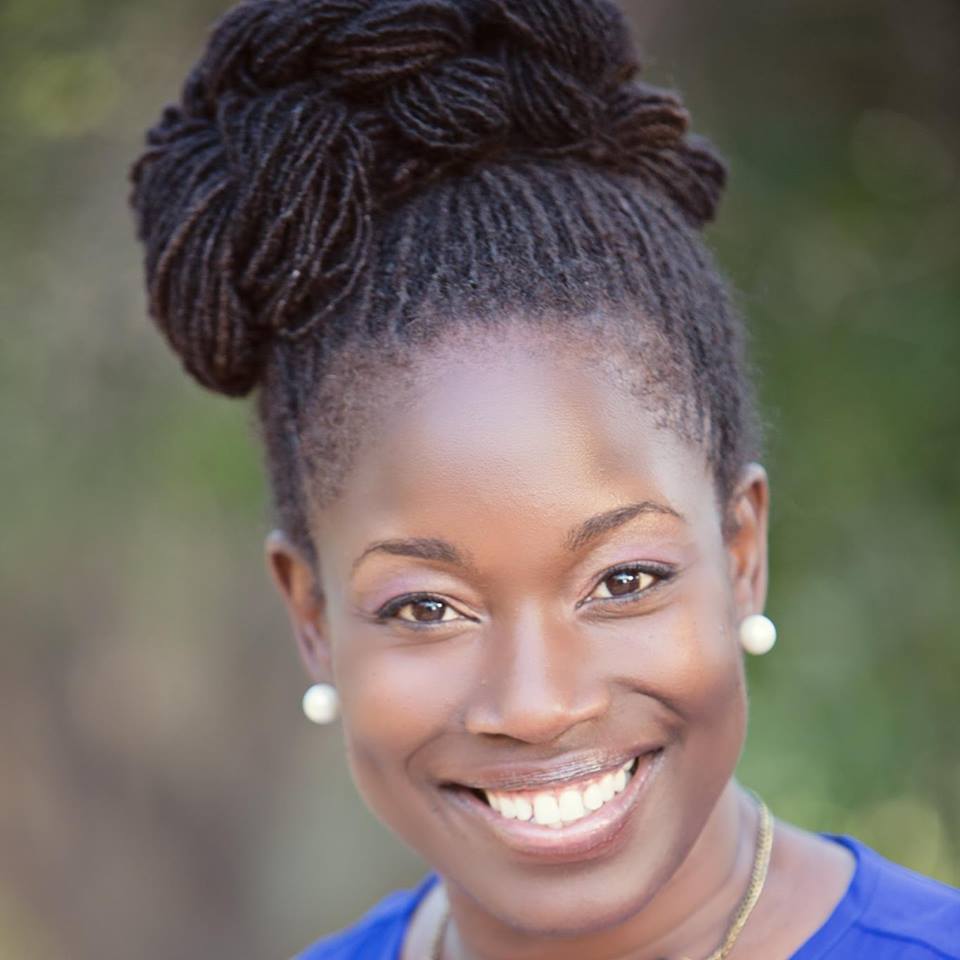 Natasha Allrich: Soulful Sales Expert
Natasha Allrich, the Soulful Sales Expert, developed the Convert Conversations To Clients Selling System™ for entrepreneurs who hate to sell but know it's necessary. She will show you how to STOP selling and START having conversations that convert into clients, which often results in immediate exponential sales growth. You'll learn how to get others to buy from you, without ever feeling that they've been "sold." Her secret? She has identified key components that will allow you to create an enrollment conversation where prospects turn into paying clients and win-win solutions are found. All this can be done without ever having to push, pressure, or sell to anyone. Instead you feel good selling, they feel good buying, and YOU haven't sacrificed your soul!
Natasha has taught alongside such luminaries as Iyanla Vanzant, Marianne Williamson, and Marian Wright Edelman just to name a few. Natasha has a rare gift at working from both sides of the brain- she guides clients with both spiritual and heart-centered wisdom coupled with practical business strategy.
Natasha is a one of a kind coach, trainer, mentor and author. Her motto is, "The path emerges as you walk it. So simply walk it."
---
ONLINE INFLUENCER PANELISTS INCLUDE:
Evita Robinson: Founder of Nomadness Travel Tribe
Evita Turquoise Robinson graduated from Iona College in 2006. Since her first taste of Europe at the age of twenty-one, Evita Robinson (Evie), has been to over twenty countries and lived on three different continents, including France, Japan, and Thailand. After a year and a half of traveling around the world, she put her degree in Television/Video Production to use, videotaping her life on the NomadnessTV web series.
In September 2011, she created the Nomadness Travel Tribe, an online social community for travelers all around the world, who have the similarity of an urban background and were looking for likeminded travelers to connect with around the world. From the success of the online group, Evie thrust herself into the world of entrepreneurship, and in April 2012, launched the business home for all things Nomadness and travel oriented, Nomadness LLC. The group now currently surpasses 10,000 international members, with over 30,000 passport stamps.
Based on the success of her business, Evie was named one of Clutch Magazine's "11 Black Women Inspiring Us To Travel", and the Tribe's first ever NomadnessX group trip to Panama was featured in Ebony Magazine. Evita was also featured in UPTOWN Magazine, and Daily Beast. Evie has been featured as a travel expert on NewsONe with Roland Martin, Arise TV, and abc7 in the DMV area. In 2015, Nomadness launched the travel web docuseries, The NOMADNESS Project, Executive Produced by Issa Rae, and housed on her YouTube channel of over 200,000 subscribers. Nomadness also spearheaded #NMDN, the first alternative travel conference of it's kind, in NYC.
Evita now serves as a keynote speaker, and continues her love of travel photography and seeing the world with Nomadness, while writing her first book.
---
Ty Alexander: Blogger at Gorgeous in Grey
In a word, Ty Alexander is undeniable. From her signature strands of luscious grey hair to her notable career as a digital influencer and editor, she carries a presence that is difficult to miss. What makes her stand out among others in a sea of sameness in the digital space, is her ability to understand trends and keep her finger on the pulse of what audiences and readers crave. Ty's career highlights are diverse and impressive. She got her start as the style and beauty editor for HelloBeautiful.com and from there, began to establish herself as an authority on the many facets of beauty, fashion, and lifestyle related content.
To date, she has shared her expertise in noteworthy media outlets, such as Style.com, HuffingtonPost.com, Hype Hair Magazine, and XOJane. GorgeousInGrey.com is Ty's personal blog, which serves as a hub for fresh beauty and lifestyle content, and provides an outlet for her sassy and irresistible personality. With over 200,000 page views per month and a community of 90,000 followers across social media platforms to match, Ty's influence and talent are again, undeniable.
Through the success of her blog, Ty has gained national attention with appearances on Dr. Oz and The Today Show, and has worked as a social media consultant and content partner for major brands such as BET, Ouidad, Lane Bryant, and EDEN BodyWorks. Respected by her peers, Ty was a 2016 BlogHer Voices of the Year nominee, the 2013 Full Figured Fashion Week Blogger of the Year, and has been featured in Essence, Redbook, Ebony, CNN Living, NY Daily News, and Black Enterprise.
Seeking to expand her footprint beyond her blog, in 2016, Ty fulfilled a lifelong dream of becoming a published author, with the release of her first book, Things I Wish I Knew Before My Mom Died. Deeply personal and introspective, Ty documents how she coped with the loss of her mother to cancer. The book is hailed as a must-read for women in search of guidance on how to make sense of their own grieving process.
While the accolades are plenty at this stage in her career, Ty Alexander continually strives for greatness in all she does. From her roles as author, influencer, to strategist, she is driven by her desire to be the very best version of herself she can be, and hopes to inspire women all over the world to do the same.
---
Oneika Raymond: Blogger at Oneika the Traveller
Oneika Raymond is the voice behind "Oneika the Traveller", an award-winning travel blog dedicated to inspiring, encouraging, and empowering both women and people of color to see the world. She seeks to demystify travel for oft-marginalized groups in a disarming manner– often using her own experiences as a black female who travels extensively around the world to do so. An international educator, writer, serial expat, and travel junkie, Oneika's passion for discovery is boundless and her adventures abroad have taken her to over 90 countries on six continents.
She has, amongst other things, trekked in Nepal, sailed in Croatia, and gone on safari in Botswana. Her authoritative voice on travel and commitment to discussing issues surrounding diversity have resulted in her being a highly sought after orator. Her speaking engagements have included being a featured speaker at Miami University's Symposium for Multicultural Students this past spring. In April 2017 she will give the keynote address at the Women in Travel Summit in Milwaukee. Oneika was selected as a spokesperson and travel expert for Toyota's "First Class" video campaign. The endeavor was wildly successful, with the video series garnering over 3 million views on Facebook alone. She has also been a brand ambassador for Coca-Cola.
Oneika has written for and been featured in major publications such as Condé Nast Traveler, The BBC, The Wall Street Journal, The Huffington Post, Essence, Ebony, National Geographic Traveler, Buzzfeed, and CNN. An aspiring polyglot and former foreign language teacher, she speaks fluent English, French, and Spanish, and is currently learning German.
PLEASE NOTE: Space is very limited at this event and available on a first-come, first-served basis. There will be NO tickets sold at the door!
FAQ:
Q: What is the refund policy?
A: No refunds will be given under any circumstances, however your ticket is TRANSFERABLE to another person if you are unable to attend.
Q: Where can I contact the organizer with any questions?
A: You may contact Team Happy Black Woman at support@happyblackwoman.com if you have any questions about the event!