Black Women in Science and Engineering presents...You Had Me @Hello
Description
We've all been there; from the word "Hello" we are looking across their shoulder for a means of escape.
Be the person that other love to introduce to others and are willing to stake their reputation on. In this workshop, learn how to build your personal and professional brand into a conversation that help's you leverage Donna's 3 C's "Consistently Communicate Your Competence".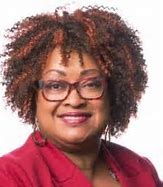 As a professional with over 30 years corporate management experience and author of the book of the sale title (featured on You and Me This Morning, N'Digo and in Essence magazine), award winning sales coach Donna Smith Bellinger (Your Business Revenue Accelerator) bring you an actionable and interactive conversation to raise your visibility and value.