Black Women, Green Future: Enviro Justice & the New Political Landscape
A national conversation on Environmental Justice, Reproductive Justice and Black women's health!
About this event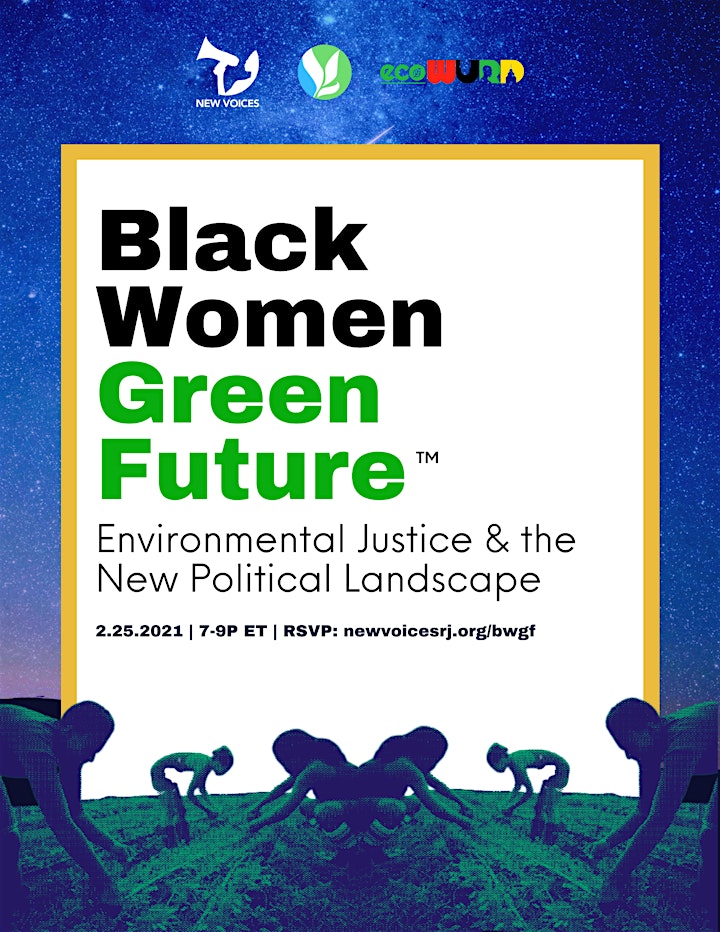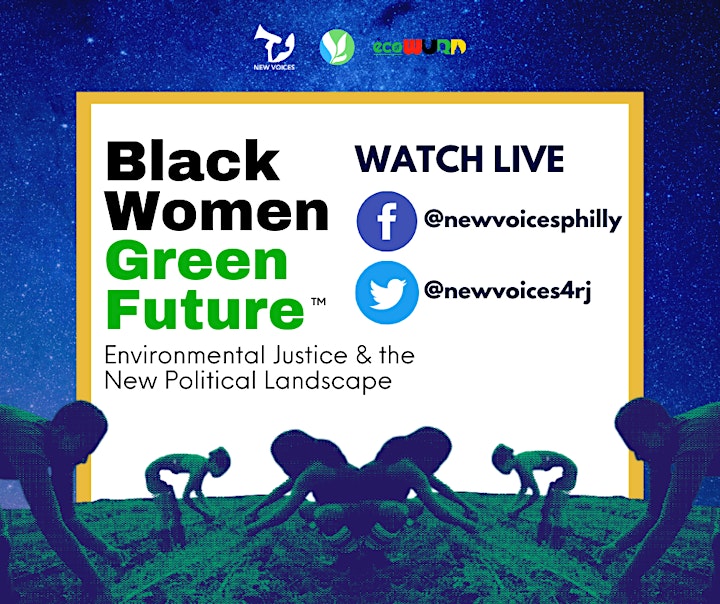 New Voices for Reproductive Justice and our Environmental Justice Project is hosting an exciting virtual event during Women of Color HERStory Month 2021 - Black Women, Green Future: Environmental Justice and the New Political Landscape. 
Join us on Thursday, February 25, 7-9P ET for this event in partnership with WURD Radio in Philadelphia.
WATCH LIVE:
Our Keynote Speaker is Jacqui Patterson, Director of the NAACP Environmental and Climate Justice Program.
Our Featured Panelists are:
- Nourbese Flint, Policy Director at Black Women for Wellness in Los Angeles; and
- Kerene Tayloe, Esq., Director of Federal Legislative Affairs at WE ACT for Environmental Justice based in New York and Washington, DC.
We will also highlight a Black women-led environmental justice organization or business in Philadelphia, Pittsburgh and Cleveland during our program. 
This event is free and open to the public.
If you would like to be a co-host, have any questions or would like to sponsor Black Women, Green Future, please contact Matt Dean, Environmental Justice Exchange Coordinator, at matt@newvoicespittsburgh.org.
#BlackWomenGreenFuture #WOCHERStory #ReproJustice