Multiple Dates
Black Voters Matter presents LIVE VIRTUAL CONCERT (LA in Cleveland)
VIRTUAL CONCERT AT ATLAS CINEMAS , FEATURING LIVE DISCUSS ON " WHO'S ON THE BALLOT.
About this Event
Historically , Black and Brown communities have only been asked to show up and deliver their vote..... with NOTHING in return, Given the pandemics facing our communities right now -COVID , RACIAL INJUSTICE AND ECONOMIC EXCLUSION - we want to ensure we are mutually serving and taking care of those who always look out for us. This election year we will provide services to the community as well as an opportunity to cast their ballots.
Come join us for our Virtual Live concert with featured guest and performers :
Will Smith
Snoop Dogg
Janelle Monae
Usher
Performing Live:
Becky G
Big Sean
D-nice
D- Smoke
Sir
Jaden Smith
Jhene Aiko
Justin Bieber
Kendrick Lamar
SZA
Concert will be broadcast inside and out side of Main Theater.
Temperatures will be check at the door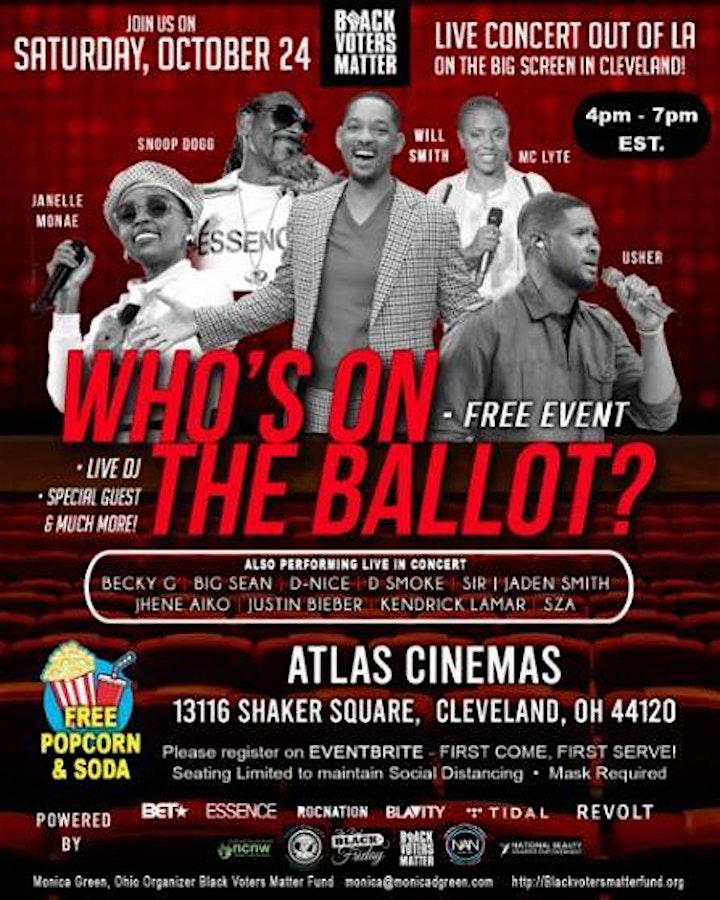 SERVICES PROVIDED
Refreshments
Giveaways
Free Mask and Swag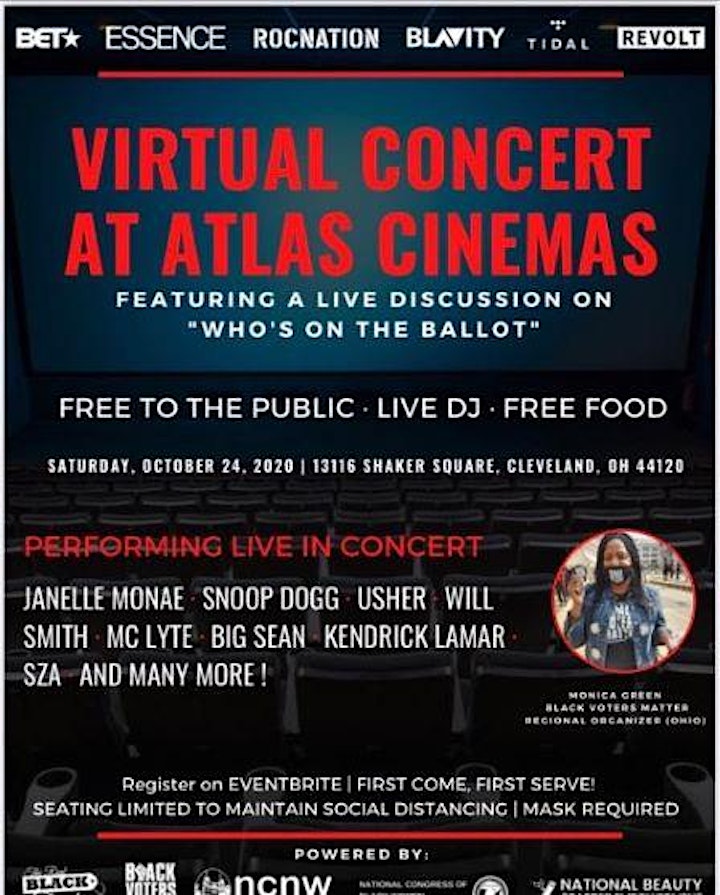 WHO'S ON THE BALLOT!!!
Let's Talk about :
Prosecuting Attorney
Judge of Court of Appeals
Judge of the Court of Common Please
Justice of the Supreme Court
State Representatives
What are their records ?
Are they fair to " Black voters"?
Do they Care?