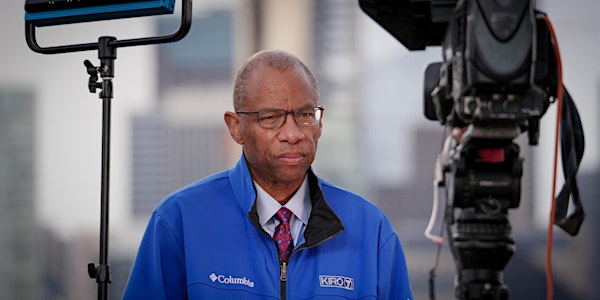 Black Voices Matter: A Conversation With Essex Porter
Join SABJ and KING 5's Joyce Taylor for an exclusive interview with Seattle journalism legend Essex Porter.
About this event
Join SABJ for the third edition of our Black Voices Matter series, in which we highlight the work of Black media professionals. This time, we will talk to Essex Porter, an icon among Seattle journalists. Essex spent 43 distinguished years as a broadcaster, 39 of them with Seattle's KIRO 7. KING 5's Joyce Taylor will talk with Essex about his illustrious career, the state of the local journalism industry, what the future holds for Black journalists and media, and other pieces of wisdom he's gained during his time in the media business. The event will be livestreamed from Converge Media's headquarters in Seattle, and will conclude with a Q&A portion.
All proceeds will go into SABJ's general fund and will support our annual Patricia Fisher Endowed Scholarship awards, which support the college education of Black aspiring media professionals.