Description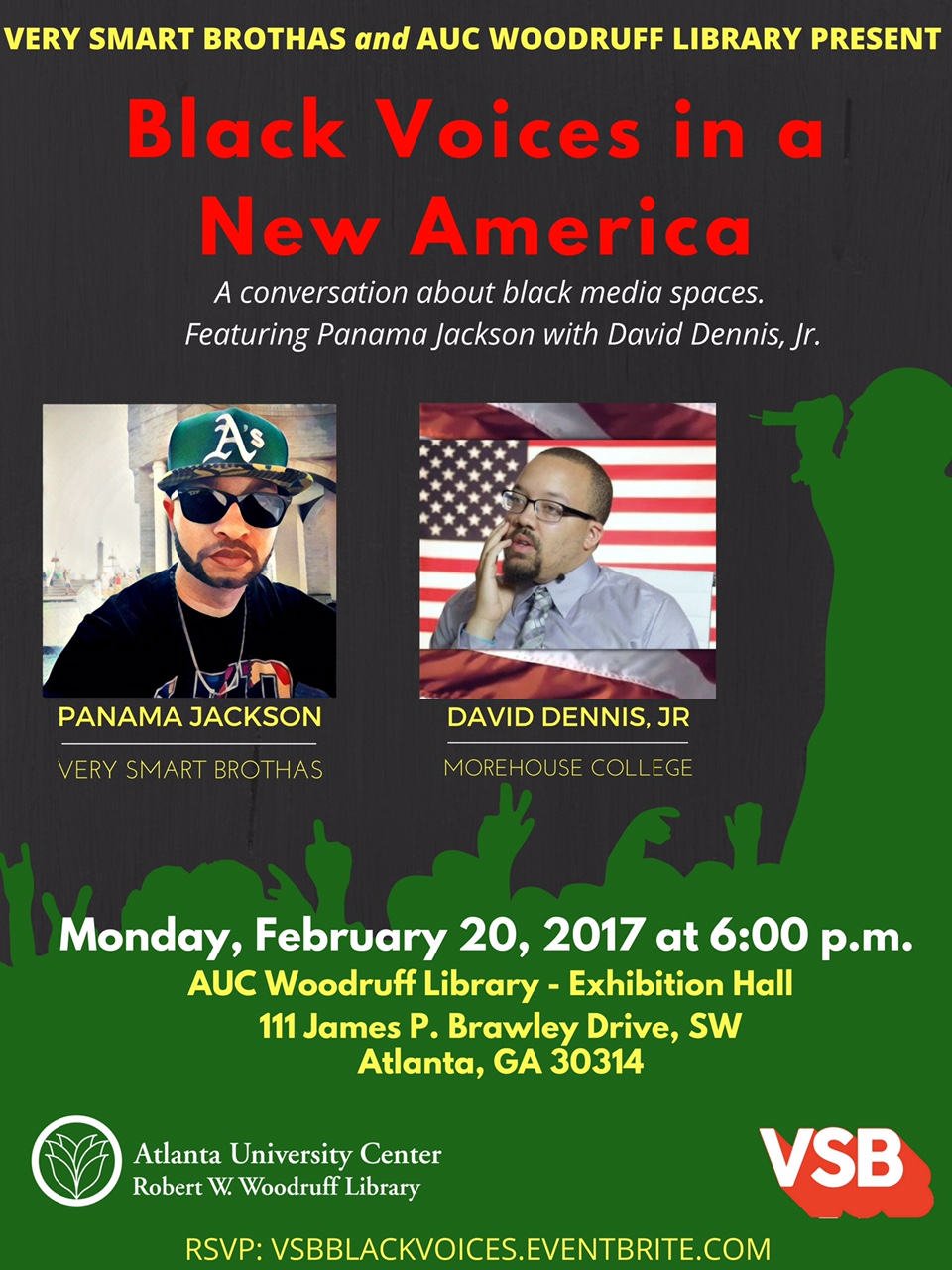 On the heels of the historic election of 45 to the Presidency, many minorities and people of color have been left trying to figure out our place in this new America. This new reality has created many questions for those of us who operate in media spaces: How do we best utilize our voices and platforms to effect change? Do we feel a responsibility to speak more about politics and society? How do you maintain the balance of staying true to your mission while also engaging with the new political world? What is our obligation and responsibility as platforms? How do you stay accountable in a world of "fake news" and salaciousness headlines?
These questions and more will be discussed with co-founder of the award-winning site VerySmartBrothas.com, Panama Jackson, in a candid conversation about the role of Black media platforms, especially, in this new version of America. In a post-Obama world, sites like VSB have grappled with what it means to exist as a voice and how to ensure that in a country divided along racial and ideological lines, we continue to maintain our vision and identity as a purveyor of Blackness in an irreverent and unapologetic manner. While VSB isn't unique as a site that specializes in the Black experience, we are uniquely positioned as a space beholden to only ourselves in our quest to create open and honest dialogue amongst our community. In this discussion, VSB hopes to speak to these issues and more as we press on in a world more antagonistic than it was less than a month ago.
Monday, February 20th, 2017 | DOORS AT 6PM
AUC Robert W. Woodruff Libary
Exhibition Hall
111 James P. Brawley Drive, SW | ATL
#VSBBlackVoices
Organizer of BLACK VOICES IN THE NEW AMERICA: A CONVO FEATURING VSB'S PANAMA JACKSON w/ DAVID DENNIS JR.