Sales Have Ended
Registrations are closed
Thank you for your interest in Black Travel Talks, ticket sales have expired. Feel free to email info@blacktravelculture.com to be added to email list for updates, events, and trips.
Sales Have Ended
Registrations are closed
Thank you for your interest in Black Travel Talks, ticket sales have expired. Feel free to email info@blacktravelculture.com to be added to email list for updates, events, and trips.
About this Event
"Black Travel Talks" will be a fun evening packed with all things travel. In addition to having the opportunity to meet & exchange stories/ideas with members of the "Black Travel Culture," you will learn from and have access to experts in this field. Lucky attendees will win complimentary consultuations, swag or $$$.
Featured panelist's will includes travel journalists, influencers, authors, global travelers, social media consultants, speakers, etc and will be moderated by award winning writer/author/editor, Mr. Patrik Henry Bass. (more about Patrik below)
https://www.instagram.com/blacktravelculture/
*18 years and older allowed (you must be 21+ to drink)
Speakers bio below*:
Dana Givens - Author, Travel Journalist
Kenecia Lashae - Travel & Beauty Blogger/Ambassador/Influencer - Creator of Passport2Pretty
Shenique Coston - Travel Expert & VP, Experiential Marketing at Empire State Development
Dom Singh - Entreprenuer, Marketing Specialists & Travel Novice who recently experienced many 1st's (wonder of the world, long haul flight, social media takeover etc) - Creator of LegUSy Brand
Jon Robert - Hotelier, Content Creator, Travel Hacker, Solo Traveler
*speakers are subject to change
**Please see below for Notice of Filiming
PATRIK HENRY BASS joined Amistad/HarperCollins as a Senior Editor in spring 2018. His interest is commercial and literary fiction, narrative non-fiction, mystery, current affairs, self-help, wellness, and history. For nearly two decades, he was books editor at Essence Magazine, where he worked with a wide range of writers including Pulitzer Prize winners Isabel Wilkerson, Robin Givhan, Rita Dove, and Leonard Pitts, Jr., as well as Maya Angelou, Colin Powell, Terry McMillan, Edwidge Danticat, Pearl Cleage, Farah Jasmine Griffin, and Sonia Sanchez. He is the author of Like A Mighty Stream: The March on Washington, August 28, 1963 (Running Press, 2002), The Zero Degree Zombie Zone (Scholastic, 2014), and co-author of In Our Own Image (Running Press, 2001). Bass has written and edited for numerous publications including The New York Times, Washington Post, and The Paris Review. Bass has lectured widely on African-American culture and as an adjunct professor at the Arthur L. Carter Journalism Institute at New York University.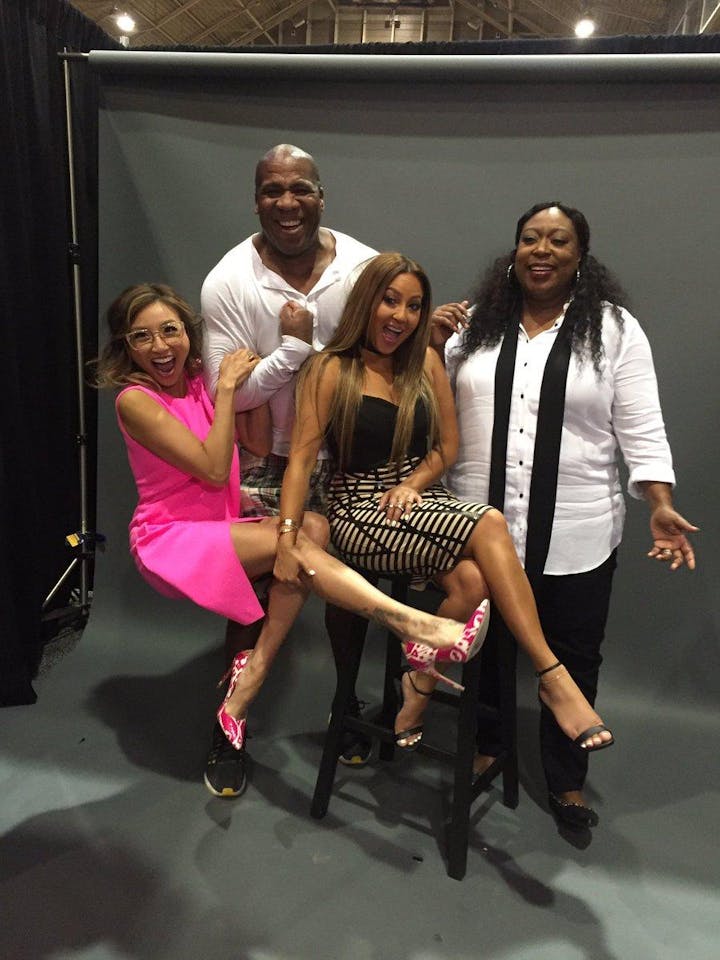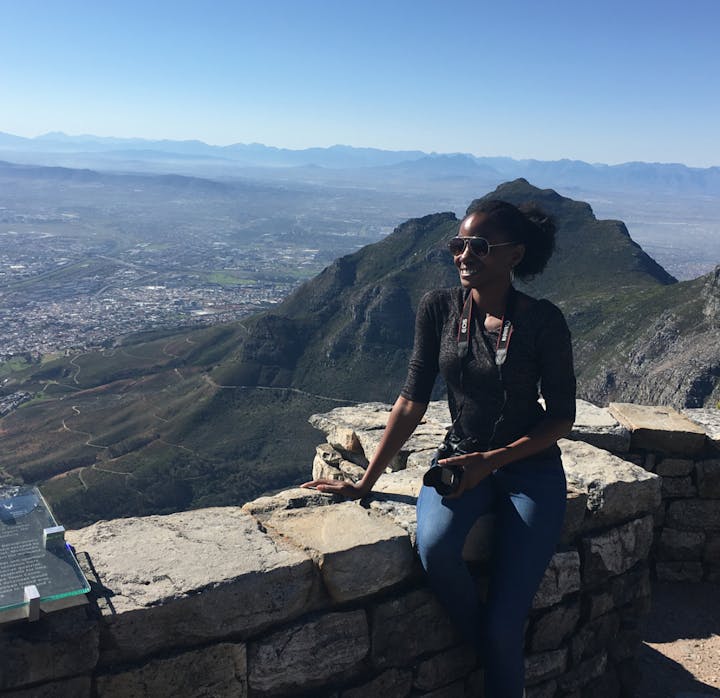 DANA GIVENS - Graduating with a Bachelor's in Marketing and Cultural Studies, Dana sought to use my creative talents in the advertising realm creating copy for brands such as Global Brands Group, Viyet.com, and Bluefly. She is also a contributing writer for publications such as Travel & Leisure, Departures, Vogue, and Thrillist creating content surrounding travel, women's issues, fashion, culture, and lifestyle under my real name, Dana Givens. Dana is also a member of the North American Travel Journalists Association (NAJTA).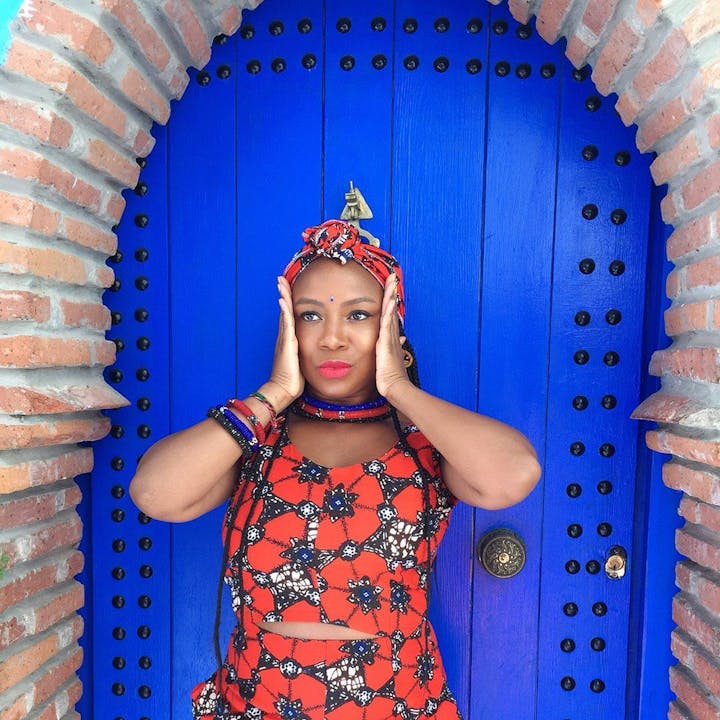 Kenecia Lashae is a global citizen and business woman born in Texas. Upon graduating from Texas Southern University in Houston, Texas, with a B.A in Business Marketing, Kenecia landed in New York City, where her dreams of becoming a professional makeup artist came to life. Pretty Passport 2 Pretty, a digital platform, was created from Kenecia's expertise in beauty and passion for travel. Kenecia's world travels serve as inspiration for her role as a travel influencer, creative consultant, speaker, author and self-love advocate.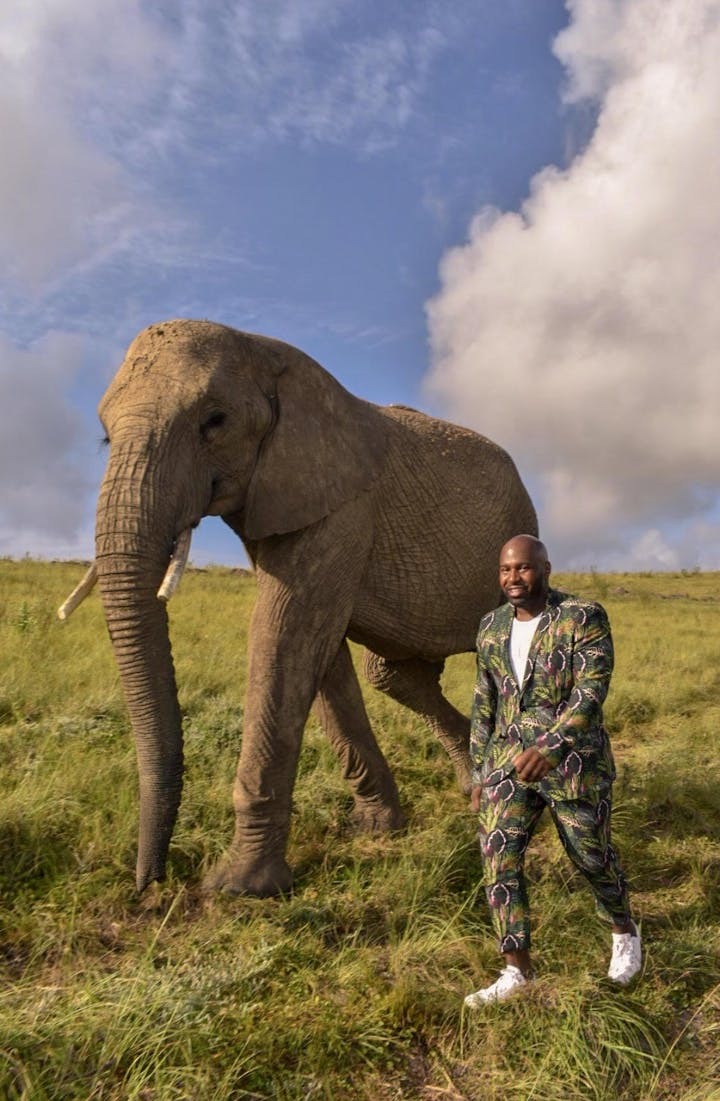 Jonathan Robert Curry is a native of Pittsburgh, Pennsylvania. As the only child of two missionaries he was exposed to travel at a very early age. Jon remembers taking his first solo flight at the tender age of 7. He did his first mission trip to the United Kingdom at the age of 14. He attended Point Park University where he double majored in Broadcasting and Musical Theatre. After completing his sophomore year, his father grew deathly ill. Jon left school and went to work full time as a Night Auditor for Hampton Inn. Finding a niche in the hospitality industry, he quickly climbed through the ranks holding positions as a Revenue Manager, Director of Ops, and Assistant General Manager just to name a few. Now with over 10 years of experience, he serves as Regional Director of Guest Services for Auro Hospitality a franchisee of Marriott, Hilton, and Hyatt. Jon recently visited Africa where he spent time in the countries of Botswana, Zambia, Zimbabwe, and South Africa. Jon has been to 25 countries and counting stepping foot on 5 continents. His unique approach to travel has been featured on every major black travel social media platform.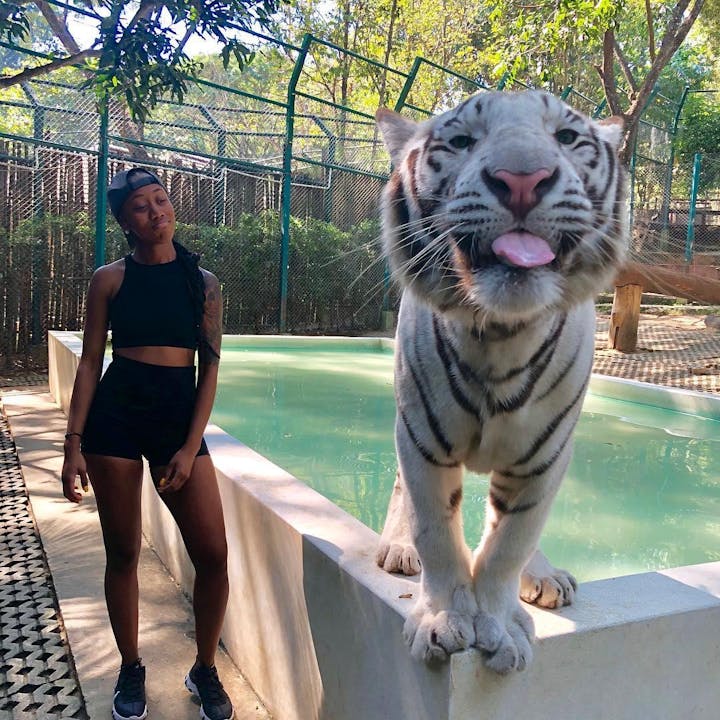 2 countries, 4 cities in 10 days - Dom Singh recently experienced many firsts while traveling. She will share lessons of the good and the not-so-good.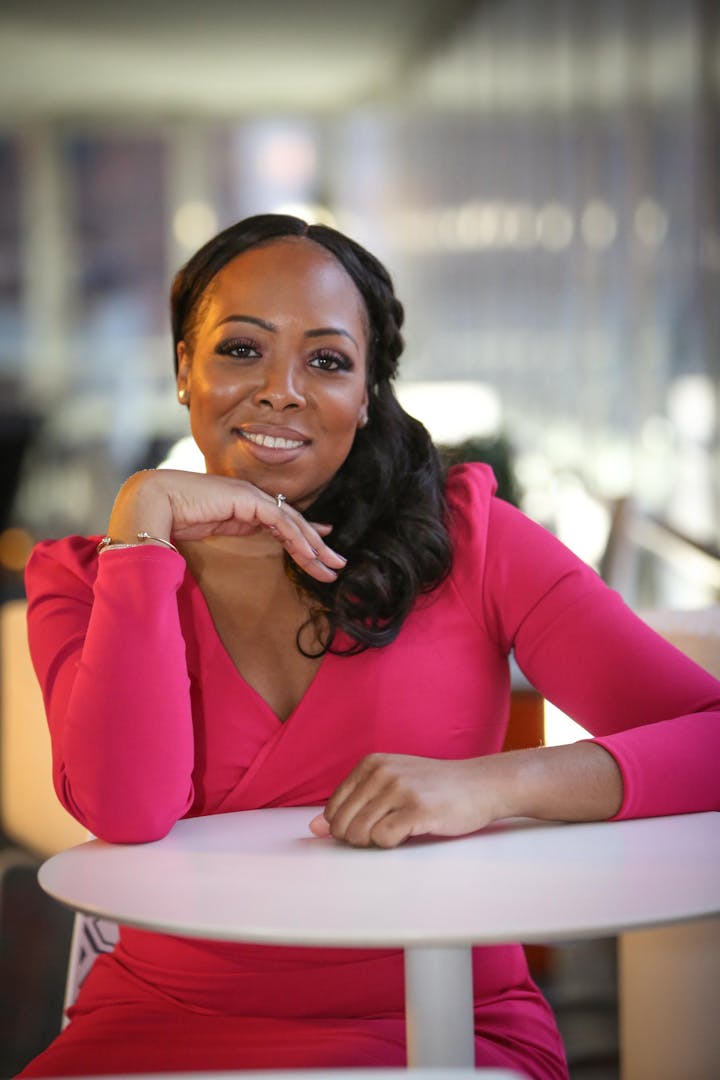 Defining travel on her own terms, Shenique Coston is a global traveler who has a passion for experiencing everything the world has to offer, one country at a time. In her professional career, Shenique is an award-winning marketing executive and business leader, using insights to build innovative and disruptive business building ideas. She currently serves as the Vice President, Experiential Marketing for Empire State Development. In her role, she defines and implements strategy to drive tourism under the I LOVE NY brand and promote business development growth across New York State through a strategic platform of consumer, trade and B2B events. Shenique has varied sector experience, having worked for entrepreneurs/ start-ups to category leading companies such as Samsung Electronics, Procter & Gamble, and Nickelodeon/ MTV Networks.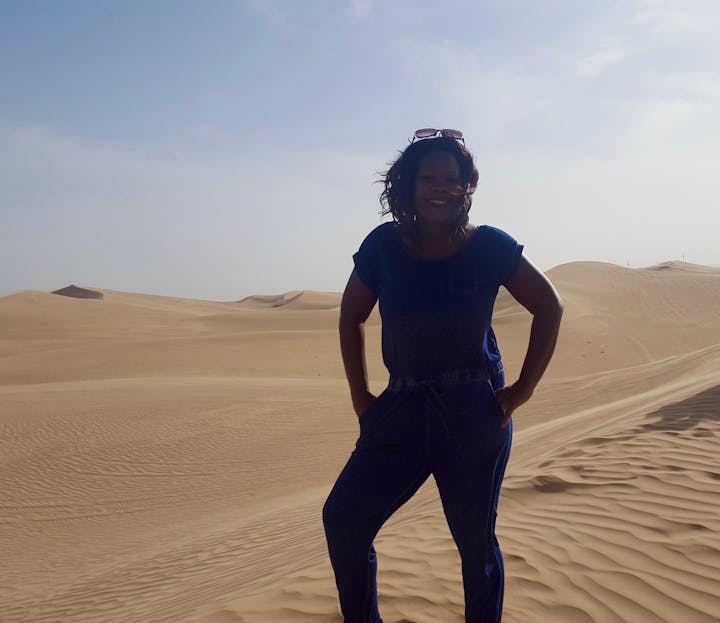 Kim has successfully work with many travel and tourism boards both domestically and internationally to help them develop strategic marketing campaigns targeting the African American segment. This experience combined with her love of travel lead to the creation of the BLACK TRAVEL CULTURE (BTC )and Black Travel Talks.
MISSION
Black Travel Culture is the sophisticated, global citizen's go-to media platform, serving up the most inviting, intimate, and inspiring content for communities of color. Whether international or domestic, Black Travel Culture mines our network of fashionable, forward thinking influencers and experts who provide insider advice on food, wine, hotels, art, culture, and design from a unique perspective. At the same time Black Travel Culture seeks to provide our audience with the best of the best destinations, where people of African descent have first-class experiences.
CROWD RELEASE NOTICE/NOTICE OF FILMING
By entering the BLACK TRAVEL CULTURE event, you are entering an area where photography, audio and video recording may occur.
Your entry and presence on the event premises constitutes your consent to be photographed, filmed, and/or otherwise recorded and to the release, publication, exhibition, or reproduction of any and all recorded media of your appearance, voice, and name for any purpose whatsoever in perpetuity in connection with the BLACK TRAVEL CULTURE and its initiatives, including, by way of example only, use on websites, in social media, news and advertising.
By entering the event premises, you waive and release any claims you may have related to the use of recorded media of you at the event, including, without limitation, any right to inspect or approve the photo, video or audio recording of you, any claims for invasion of privacy, violation of the right of publicity, defamation, and copyright infringement or for any fees for use of such record media.
You understand that all photography, filming and/or recording will be done in reliance on this consent. If you do not agree to the foregoing, please do not enter the event premise