Description
Traveling While Black: Why Black Travel and Representation Matter
---
You know, like we do, that the #BlackTravelMovement has gotta be more than just dope Instagram pics, right?
We thought so.
The way we see it, the #BlackTravelMovement actually has tons of untapped power and influence. So many of us in the movement are working and traveling solo. And outside of digital connections that happen on social media or over email, collectively, we're not connecting and partnering with other dope Black travel brands, travelers, and influencers in a meaningful way -- keeping us from sharing knowledge, building authentic relationships, and growing our individual and collective influence.
Here's how we're changing all that.
We Go Too is bringing together leaders, influencers, and jetsetters of the #BlackTravelMovement for our Black Travel Pop-Up Brunch series.
Over a delicious Afghan meal, you'll get to mingle, network and commune with like-minded travelers looking to learn, collaborate, and share travel and industry insights.
You'll get the opportunity to:
Connect with your peers in the #BlackTravelMovement (and most definitely spark up a potential collab or two)
Gain and share valuable travel insights and tips
Share your vision for the future of the #BlackTravelMovement
Learn about and enjoy a delicious Afghan meal at premiere DC restaurant, Lapis
The glow up of the #BlackTravelMovement is up to us. Are you in?
Tickets include:
Social and professional networking with your peers in the #BlackTravelMovement
3 guest speakers leading change in travel
2-course Afghan meal, dessert, and 2 complimentary mimosas
Brunch menu:
First Course
Sambosa Trio
Seasonal Fruit
Second Course

Dessert

Beverage
Traditional Mimosa and Pomagne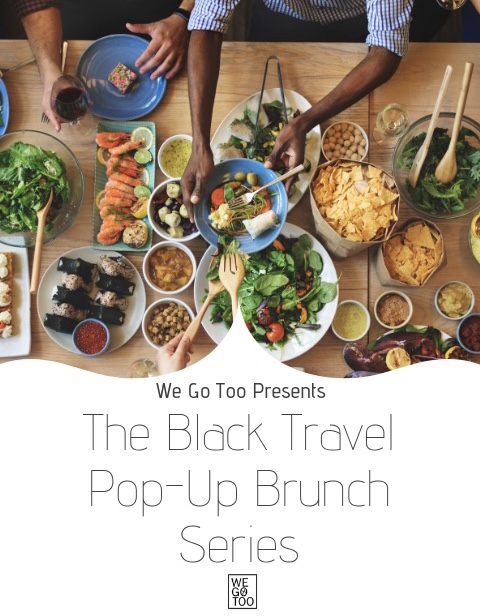 ---
FAQ
Q: Is this a turn up brunch?
A: Not exactly. While the drinks will be flowing and we hope you get a little loose, this event is geared toward community building and networking, than turning up. Ya dig?
Q: What's the dress code?
A: Stylish yet comfortable. This is not your typical DC suit and tie kind of networking, so wear something that shows your personality.
Q: Do you issue refunds?

A: Not for this event.