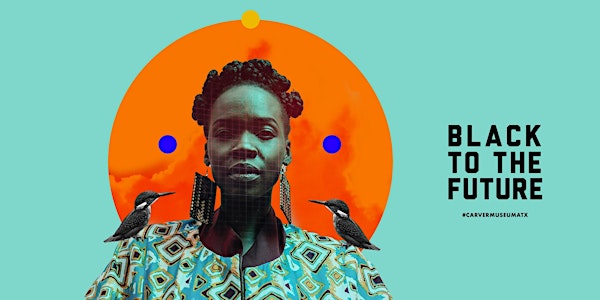 Black to the Future Book Club
Black to the Future is a virtual book club focusing on works by Black authors on dystopian realities, alternate universes, and sci-fi.
About this event
Black to the Future's first meeting is on April 28, 2020 from 7pm to 9pm and will discuss Parable of the Talents by Octavia E. Butler. Butler is a renowned author and is the first science fiction author to ever receive the "Genius Grant." Parable of the Talents is a science fiction novel set in a dystopian reality wherein the United States is governed by an extremist fundamentalist Christian group. In a stark comparison to the current political climate, this 1995 novel maintains its cultural relevancy in a new decade by exploring the dynamics of power, control, and enslaved labor within America.
The second book club discussion will be on May 26 from 7pm to 9pm and will discuss The City We Became by N. K. Jemisin. Jemisin is a best-selling science fiction and fantasy writer that explores themes of structural oppression in her work and is considered by The New York Times as "the most celebrated science fiction and fantasy writer of her generation." According to the Hachette Book Group, The City We Became is "a story of culture, identity, magic, and myths in contemporary New York City." Widely considered as a "love letter," The City We Became gives a place a soul and takes the reader on a fantasy-filled quest to combat a dark threat against a beloved city.
The last book club discussion will take place on June 23 from 7pm to 9pm and will discuss The Water Dancer by Ta-Nehisi Coates. Coates is best known for his non-fiction work (Between the World and Me, We Were Eight Years in Power) and The Water Dancer is his first fiction novel. According to NPR, The Water Dancer poses the question: "What if memory had the power to transport enslaved people to freedom?" In alignment with Black to the Future's exploration of alternate universes, The Water Dancer combines the oft-told narrative of enslaved people with fantasy and the hero's journey through protagonist Hiram Walker.
Conference information for 6/23 discussion:
Topic: Black to the Future Bookclub
Time: Jun 23, 2020 07:00 PM Central Time (US and Canada)
Join Zoom Meeting
https://zoom.us/j/99169250186?pwd=dWtya2RZK253d2E1NHJOSjZoME9PQT09
Meeting ID: 991 6925 0186
Password: 595110