Source Booksellers and The Tuxedo Project Presents an Author Talk with Stefanie Dunning in conversation with Calvin Walds.
About this event
Join us for an inspiring conversation with Stefanie Dunning on her new book Black to Nature: Pastoral Return and African American Culture. You are welcome to join the community read and discussion groups for this book hosted by The Tuxedo Project. Please use this link to learn more and join the weekend writing workshop at this link
Event:
The book was planned as a socially distanced outdoor experience in Detroit, Michigan. We want to welcome a remote audience as well. This event will happen inside a Zoom .You can join at this Zoom registration link .
Tickets
The free tickets are available to everyone who just wants to join for the event without a book. Workshop participants will can get a book through the Tuxedo Project.
The Book Ticket includes access to the in person or virtual event, a copy of the Black to Nature shipped to you. Please be sure to add your shipping information for the book ticket. We (Source Booksellers) will only be offering the paperback edition of this book.
The book:
In Black to Nature: Pastoral Return and African American Culture, author Stefanie K. Dunning considers both popular and literary texts that range from Beyoncé's Lemonade to Jesmyn Ward's Salvage the Bones. These key works re-stage Black women in relation to nature. Dunning argues that depictions of protagonists who return to pastoral settings contest the violent and racist history that incentivized Black disavowal of the natural world. Dunning offers an original theoretical paradigm for thinking through race and nature by showing that diverse constructions of nature in these texts are deployed as a means of re-scrambling the teleology of the Western progress narrative. In a series of fascinating close readings of contemporary Black texts, she reveals how a range of artists evoke nature to suggest that interbeing with nature signals a call for what Jared Sexton calls "the dream of Black Studies"—abolition.
About the Author:
Stefanie K. Dunning is associate professor of English at Miami University of Ohio. She is author of Queer in Black and White: Interraciality, Same Sex Desire, and Contemporary African American Culture. Her work has been published in African American Review, MELUS, Signs, and several other journals and anthologies. She sometimes publishes under the pen name Zeffie Gaines. Listen and subscribe to the Black to Nature podcast with Stefanie here
Review:
"This book is nothing short of a revolution in Black thought at its intersection with what we know of as the natural world. Dunning's discussions of land and sovereignty, and ownership and the Black self, are paradigm shifting and so very necessary. Black to Nature is beautifully argued and challenges us in this moment to find ourselves at the feet of Black conceptions of inhabitation and, yes, life. "
- Sharon P. Holland, Townsend Ludington Distinguished Professor, Department of American Studies, University of North Carolina at Chapel Hill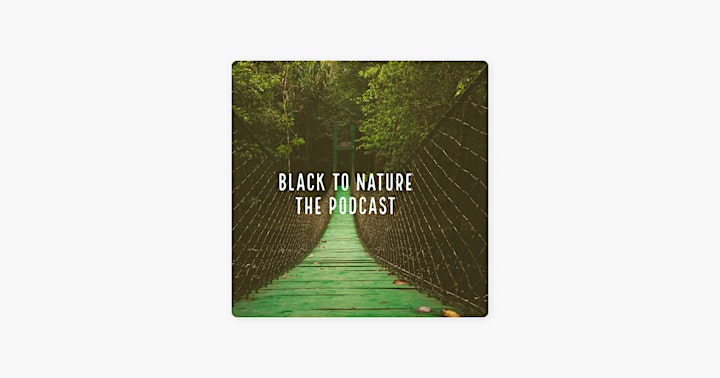 Organizer of Black to Nature Author Talk