About this Event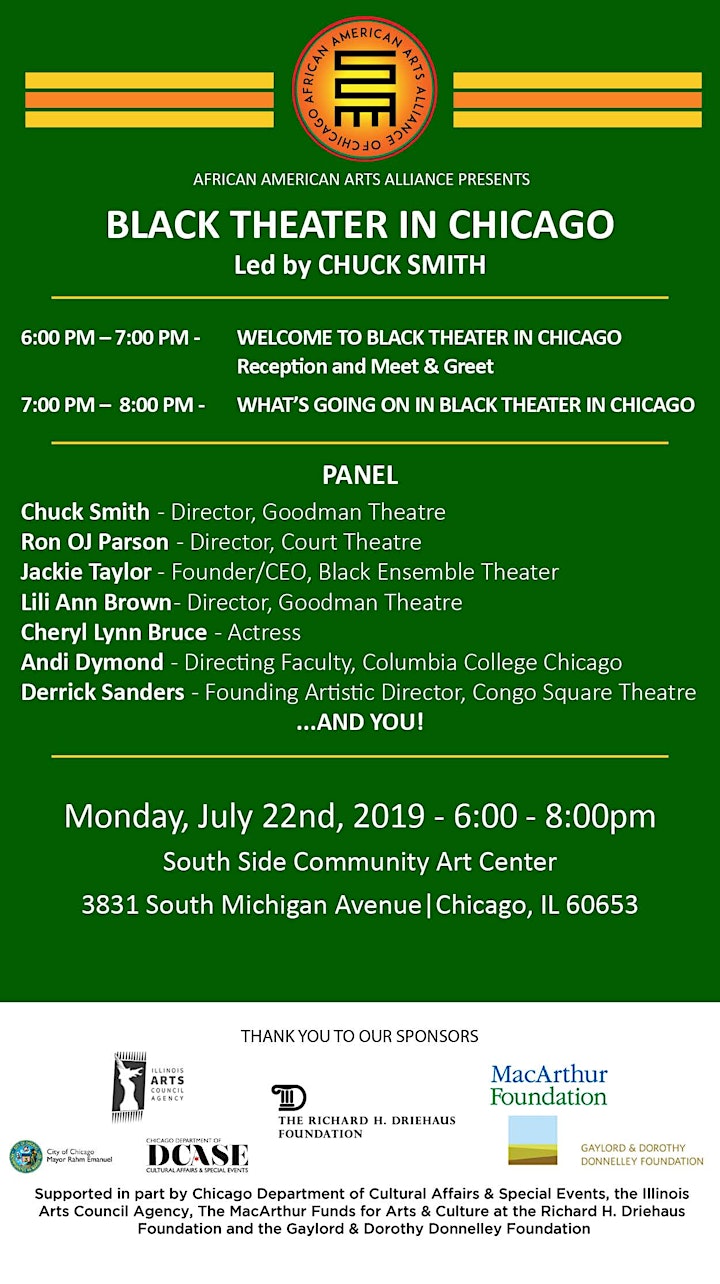 The African American Arts Alliance welcomes you to Chicago Theater! If you are new on the scene or just want to learn more about Chicago Theater, this workshop is for you! Come and hear from a panel of Chicago Theater Leaders as they offer advice and expertise on acting in Chicago. This is an invaluable resource to anyone who is interested in Theater work in Chicago.
Schedule:
Welcome to Black Theater in Chicago - Reception and Meet & Greet
6:00 pm - 7:00 pm
Chicago's Black Directors Panel
"WHAT'S GOING ON IN BLACK THEATER IN CHICAGO"
7:00 pm - 8:00 pm
The panelists include:
Jackie Taylor - Founder/CEO, Black Ensemble Theater
Chuck Smith - Director, Goodman Theatre
Ron OJ Parson - Director, Court Theatre
Lili Ann Brown - Director, Goodman Theatre
Cheryl Lynn Bruce - Actress
Andi Dymond - Directing Faculty, Columbia College Chicago
Derrick Sanders - Founding Artistic Director, Congo Square Theatre