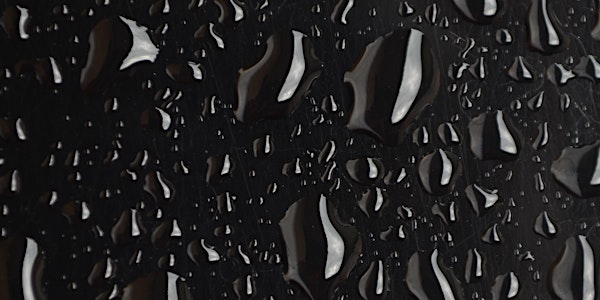 BLACK SWEAT Sexuality Series with Brena Jean
BLACK SWEAT is a professional development opportunity to learn from emergent and seasoned BLACK sexuality professionals.
By ANTE UP! Professional Development
Date and time
Sunday, July 18, 2021 · 12 - 1pm PDT
Refund Policy
Contact the organizer to request a refund.
About this event
We are putting the language of justice and equity into action by featuring BLACK sexuality professionals who are seasoned and emerging in our field and doing amazing work. Join us each Sunday to support, witness, learn, and engage with us. This is the opportunity needed to help us all learn collectively and collaborate fully with one another. No more "where are the Black people who…" We are right here.
July 18, 2021 we introduce:
Brena Jean Topic: "Brena Jean, Live from a Lipedema Body!"
Visit www.AnteUpPD.com/black-sweat for links to future sessions.
Registration is required. One (1) AASECT CE is offered for participation in each session attended.
This program meets the requirements for the American Association of Sexuality Educators, Counselor, and Therapists (AASECT) and is approved for 1 CEs that can be used toward obtaining or maintaining AASECT certification. Completion of this program does not ensure or guarantee AASECT certification. For further information please contact info@assect.org.
FAQs
Are there minimum age requirements to join?
Yes! Each participant must be 18 years old to participate or attend with a parent or adult.
How can I contact the organizer with any questions?
Contact Bianca at AnteUpPD@gmail.com
What's the refund policy?
No refund. The ticket sales go directly to the presenters and 10% goes to ANTE UP! for offering CEs.
Accessibility Information
Any videos viewed or shared will have English subtitles or transcripts, font size on powerpoint will be 24+, we will read aloud what is posted in the chat box on the zoom platform, and we are guided by disability justice principles. Please contact Bianca to confirm your needs are supported and honored. Image above is of rain drops on a black background.
About the organizer
Imagine statement
Imagine if we took all the best parts of what works in schools, community organizing, youth work, and justice work. What comes to mind for my bests include Freedom Schools, doula healing approaches, and justice frameworks. Add those together and put it in an education and retention framework. One that centers the whole person, physical, and ethereal parts; beyond social-emotional learning; a learning that's guided by a justice theory. Then imagine what that could look like for adults who want something more, who are at the top of their game but struggle, who are stuck figuring out if another degree is needed or another field, people who have lost their drive for the work they are doing and want to be challenged, inspired to action again. Now imagine a learning space that brings many people all over together for a period of time to talk, build, read, learn, unlearn, and push one another to dream bigger. An expansive learning experience where we create webs of knowledge that will transcend borders. Then imagine completing a certificate that has offered you support in writing your teaching or community engagement philosophy, tighten your resume and/or CV, supports your publishing, helps you create a wellness/ self-care plan; basically ish that we all need! That's what I want to create for all of us.
PHILOSOPHY
Guided by all the best components that have come from spaces communities created, ANTE UP! is a call to action and a guiding philosophy for who we want to be and the world we want to be a part of creating. Our curriculum uses social-emotional learning as early Freedom Schools in the US south offered, centering care and healing through common experiences and community support is what guides us in creating assessments and activities advised by a doula framework, the knowledge that there are other paths to justice not only one, and our value in media making for using the common phrase ANTE UP! to move all in for the greatest experience for all to win. We all must ANTE UP! for healing, justice, and liberation.
FRAMEWORK
The options for affordable and accessible Professional Development opportunities for adults and seasoned professionals rarely focus on long-term healing, facilitation strategies, and self-assessment for preservation. We are offering courses that act as intensive un/learning opportunities for each individual that will support us all. Our courses begin with a human rights understanding of justice and healing. We use a variety of texts to discuss and understand theory, practice, art, and community healing experiences.