Multiple Dates
Black Swan Temple Classes - Yoga, Aerial Yoga Play + Sound Healing
Description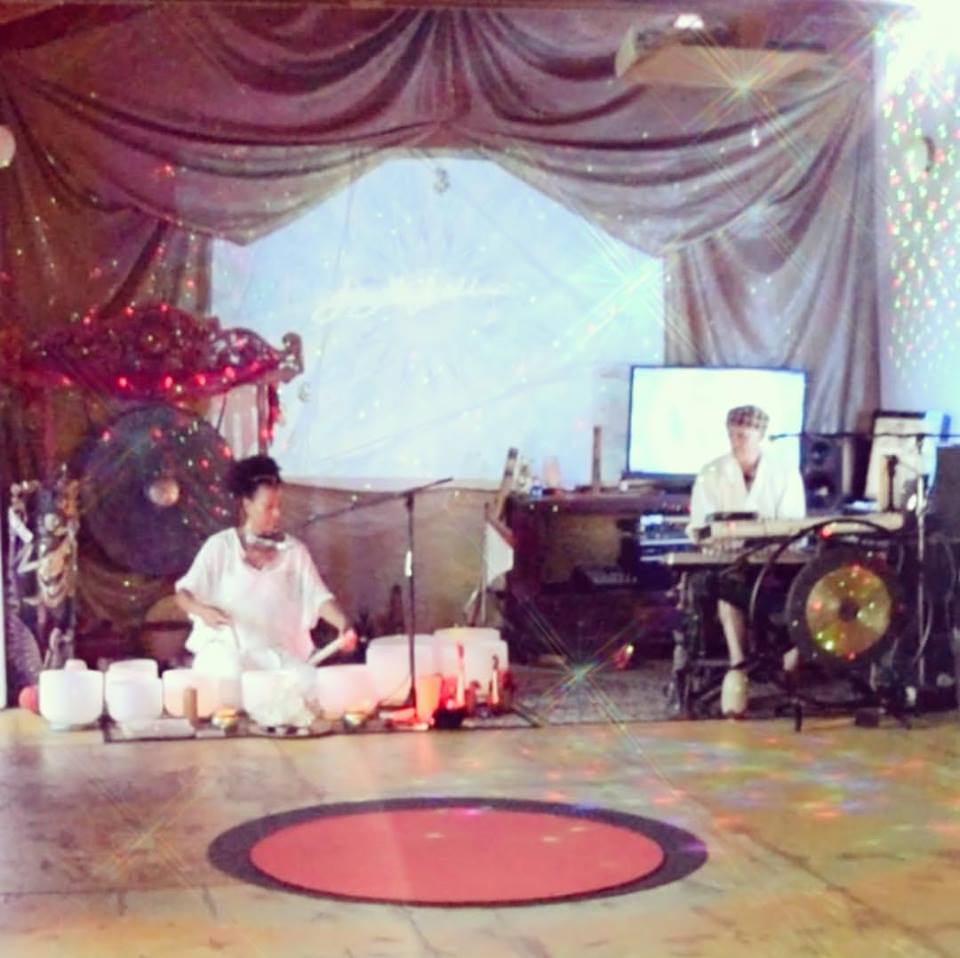 The Summer Solstice is a high holy day in the Great Wheel of the Year! It marks the longest day of the year in the Northern Hemisphere and a time of change. It is a time to celebrate the life giving glory of our Sun's energy upon the Earth! It is also a time for personal spiritual gardening and resetting as we reflect on that which is needing to be weeded out, transformed and strengthened. The exact time of Solstice is marked by when the Sun enters the sign of Cancer which happens today June 20th at 6:24 PM HT/ 9:24pm PT and June 21st at 12:24 am ET and 4:24UTC! The Magical 7 Day Solstice Portal spans June 17th – 23rd. This is a potent time for ritual and magic. You can check out our Solstice Ritual that you can do at home here. Join us for an intimate and focused evening of Ritual, Yoga, Sound Healing and Sacred Cacao. Led by Heather Salmon and beautiful live music and soundscapes of Donny Regal at the Black Swan Temple Sanctuary.
10 minutes – opening, intention setting + cacao offering
45 minutes – Anahata Yoga
45 minutes – Aerial Yoga Play
30 minutes – Sound Healing Journey for Prosperity & Expansion Cocooned in our luxurious Yoga Swings
10 minutes – closing elemental ritual
30 minutes – fellowship with tea and snacks provided
Black Swan Temple

DAY #6 SOLSTICE - THURSDAY JUNE 22 - 6PM - 8PM
DAY #7 SOLSTICE - FRIDAY JUNE 23 - 10AM - 12NOON

Love Offering $22 – $88
Only 6 spots available for each class
Must preregister in advance
HEATHER SALMON
Heather's passion is bridging healing and the performing arts into a powerful and lasting transformational experience. She is extensively trained in the healing and performing arts including Sound Healing, Anahata and Kundalini Yoga, Aerial Yoga Play, Advanced Clinical Hypnotherapy, Reflexology, Astrology, Aromatherapy, Non Violent Communication, Reiki, Huna, Intuitive and Transpersonal Energy Healing, Deep Emotional Release Body Work, Access Bars, Classical Ballet, Belly Dance, Improv, Acting and Theater. Heather has been engaged in sound healing as a shamanic vocal rebirthing practice for 17 years and has traveled and trained with renown international teachers including Karinia Sheld, Tom Kenyan, Mantak Chia, Jonathan Goldberg and Nara Boone. She plays 432hz crystal singing bowls which are tuned to the solfeggio scale and other sound healing instruments including Tibetan bowls, chimes, gongs and drums. Heather holds a degree in Economics from the University of Toronto and she is a Pachamama Alliance "Awakening the Dreamer, Changing the Dream" certified facilitator committed using her work to bring about a socially just, environmentally sustainable and peaceful world. She is also an ordained minister through the Church of the Essenes (2005) and an ordained High Priestess through the Temple of Isis (2010). In 2010 Heather founded the Black Swan Temple and subsequently relocated in December 2012 to Maui with her beloved Donny to cultivate their living eco temple complete with a food forest as a model of sustainability. They offer prayerformances, retreats, workshops, classes and Mystery School Trainings based on the Sevenfold Path of Peace philosophy!
DONNY REGAL
Donny Regal works with music as a spiritual source of inspiration, healing and spiritual awakening. He has provided musical support for spiritual events, ceremonies, dances and Tantric pujas for the last twenty five years and has worked with Sophia and other spiritual recording artist as a producer and musician to create over 300 Spiritual and New age albums. He has studied the work of Margo Anand, Lori Grace Star and Mantak Chia and Marshal Rosenberg, Robert Gonzales and has been integrating this work into his intimate relationships for many years. He is highly versed in Compassionate Communication and is constantly integrating it into his Tantric practice. He is the developer of "The Lover's Language."
For more information email us at BlackSwanTemple@gmail.com or call 310-415-8821