Black Sheep Shin-Dig at The Pastry War

Thursday, September 19, 2013 from 7:00 PM to 10:00 PM (CDT)
Event Details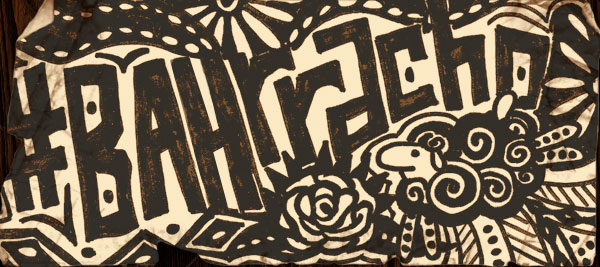 We know, we know. YOU'RE READY FOR ANOTHER SHIN-DIG. Well, guess what, y'all? You're in luck! We couldn't go another moment without partying hard with our favorite friends, so we worked our magic and BOOM — another Black Sheep Shin-Dig. JUST FOR YOU.

We're pretty pumped that the party goes down Thursday, September 19 at our favorite new tequila joint in town, The Pastry War. When you're not mixing it up with the coolest guys and gals in Houston, enjoy some of The Pastry War's incredible offerings — their strawberry-balsamic 'ritas and queso are to-die-for. (Like, you will seriously get hurt if you try to pry that queso our of our pretty little hands. It's THAT good.)

Did we mention there'll be an old-timey Smilebooth? Oh, it'll be there, all right. Let's shin-dig, Houston!

WHO: You + us, buddy.

WHERE: The Pastry War. We're cool like that.

WHEN: Thursday, September 19 at 7 p.m.

WHY: Because QUESO.
(Follow the fun with #BAHrracho! OH YES, THERE WILL BE FUN.)
Organizer
BLACK SHEEP
The Black Sheep Agency is a cause-driven brand strategy firm that works with impactful companies and organizations to activate people around things that matter. A founding member of The Creative Alliance, the Agency's clients include Neighborhood Centers, NRG, the White House and grassroots causes across the nation. Named Mid-Size Agency of the Year by PRSA in 2015 and one of HBJ's Top 10 Best Places to work for the past three consecutive years, Black Sheep aims to shift perspectives, inspire action and build communities that, once united, can create unstoppable social change.