Description
Thanksgiving, 1978

Dousman, Wisconsin
The Packers, Weed,
White Rabbit, Alan Watts, Jim Jones,
Revenge
Performers Under Stress presents the West Coast Premiere of BLACK RIVER FALLS by Bryn Magnus, a darkly funny and tense drama that follows a family in a small town in Wisconsin through Thanksgiving weekend of 1978 in the wake of the Jonestown Massacre.

Of BLACK RIVER FALLS, The Chicago Tribune said, "Defiantly naturalistic.... Magnus' play succeeds at capturing the broken dialogue and false bravado of teenagers while also hinting at their vulnerability and desire for answers to the big questions. It's the kind of potent mixture that can drive hundreds of young people to follow a megalomaniac into the jungle—or that can drive one broken-hearted girl to exact a startling revenge."

John Wilkins at KQED Arts The Do List says, "The director guides his cast to a series of well-balanced and sympathetic performances. No one stands out or tries to do too much, and that allows the whole ensemble to just kind of fall into Magnus' delicate rhythms...I can think of hundreds of slicker productions that have offered much less..."
An impassioned review by Alice Cheng at Theatrius is here.
The San Francisco Chronicle's Lily Janiak talks about BLACK RIVER FALLS here

Bryn Magnus' plays have been produced by Steppenwolf Theater, Curious Theater Branch, and the Museum of Contemporary Art in Chicago, Unanimous Cohort Theater (London), Washington Ensemble Theater (Seattle), New York Fringe Fest, Berliner Ensemble, Virus Fest (Halle), and Theater Kampnagel (Hamburg).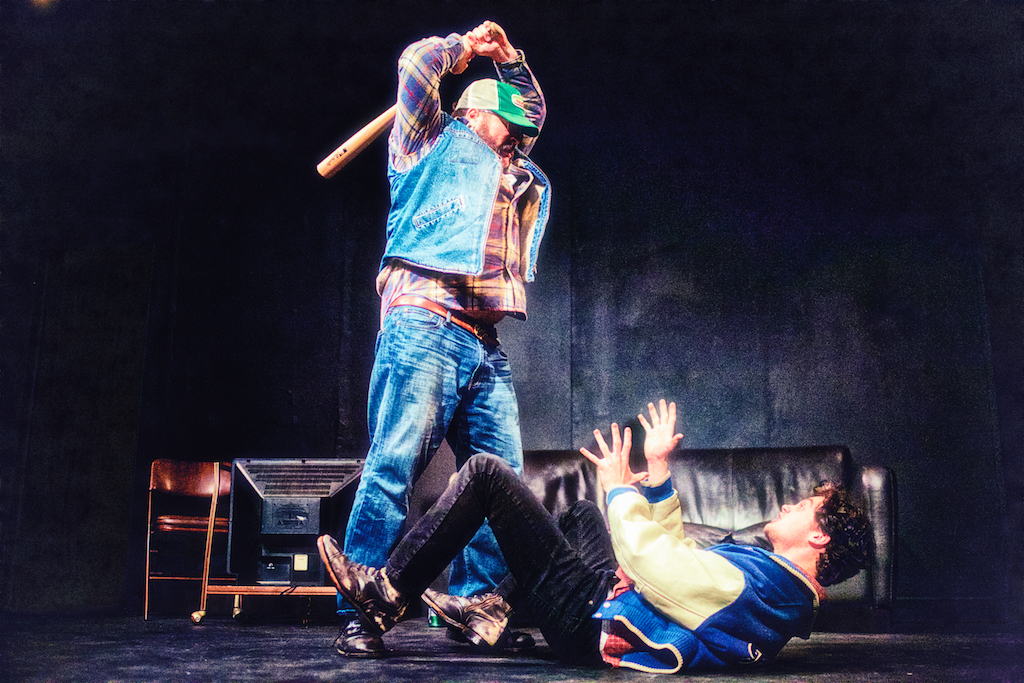 Directed by Scott Ragle
Technical Direction/Lighting Design by Colin Johnson
Costumes by Valerie Fachman

Featuring: Scott Baker, Benjamin Latham, Kathleen McHatton, Donovan Rogers, Gabby Rose, Brian Smick, and Steven Westdahl.

There is no late seating.