Black Reconstruction In America Revisited WORKSHOP: Teach Reconstruction
Educators will learn about strategies and activities that use primary and secondary sources to help students think about this history.
About this event
VIRTUAL WORKSHOP: Teach Reconstruction
Black Reconstruction in America by W.E.B. DuBois, is a seminal text originally published in 1935. It is Dubois's ground-breaking study of the role African Americans played during the post-Civil War Reconstruction period. So often history curricula move quickly from the Civil War to Jim Crow, skipping quickly over one of the most important moments of radical democratic experimentation in US history that Du Bois dubbed "Black Reconstruction." In this workshop, educators will learn about strategies and activities that use primary and secondary sources (including Du Bois' work) to help students think about this crucial episode in history.
Facilitator: Adam Sanchez, a history teacher in Philadelphia, an editor of Rethinking Schools Magazine, and the author of Teaching a People's History of Abolition and the Civil War.
Audience: Open to all, but emphasis will be on teaching history in high school.
This interactive workshop will be facilitated on Zoom. You must register with your email address in order to receive the link to participate. Please check your email shortly before the discussion to receive the link.
ADDITIONAL PROGRAMS AND WORKSHOPS
Join us November 18 for a virtual conversation with scholars Henry Louis Gates, Jr. and Eric Foner, the editors of W.E.B. Du Bois: Black Reconstruction, moderated by Keeanga-Yamahtta Taylor, Professor of African American Studies at Princeton University and recent MacArthur Fellow recipient. These scholars will take us through the ideas of W. E. B. Du Bois and give consideration to the history of Black Reconstruction as a framework for repair and recovery of democracy in the present. Register here.
Learn more about our community workshops: BLACK RECONSTRUCTION IN AMERICA Revisited taking place throughout the month of November, presented by NYPL Schomburg Center and Center for Educators and Schools.12 PM - 1:30 PM (Saturdays)
The New York Public Library's new Center for Educators and Schools makes it even easier for educators to use the library's rich digital, circulating, and archival collections. Through this center, educators can access curricula, CTLE credit-bearing workshops, class trips, fellowships, and opportunities to gather and learn from each other virtually and in-person across all of NYPL's 92 locations.
#SchomburgLive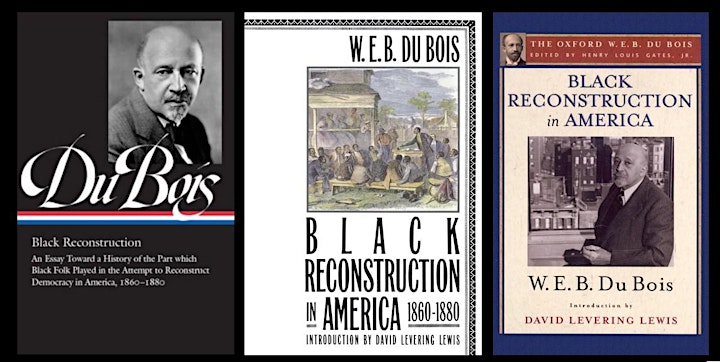 Upon its publication in 1935, W.E.B. Du Bois's Black Reconstruction offered a radical new assessment of the post–Civil War era, a time when African American progress was met with a white supremacist backlash and, ultimately, the unjust social order of Jim Crow. Previously cast as a misguided, even villainous effort to impose an inverted and "unnatural" racial hierarchy on the defeated South. Reconstruction was for Du Bois nothing less than a milestone in the course of human history, "the finest effort to achieve democracy for the working millions which this world had ever seen." - Library of America
SCHOMBURG SHOP
Readers everywhere who wish to order copies of books featured during the festival and more, can do so online at The Schomburg Shop. All proceeds benefit The Schomburg Center for Research in Black Culture.
PUBLIC NOTICE AND DISCLAIMER
This Program uses a third-party website link. By clicking on the third-party website link, you will leave NYPL's website and enter a website not operated by NYPL. We encourage you to review the privacy policies of every third-party website or service that you visit or use, including those third parties with whom you interact with through our Library services. For more information about these third-party links, please see the section of NYPL's Privacy Policy describing "Third-Party Library Services Providers" at https://www.nypl.org/help/about-nypl/legal-notices/privacy-policy.
During this Program, you will be using third-party platforms such as livestream.com/schomburgcenter, for the purpose of communication. This service may collect some personally identifying information about you, such as name, username, email address, & password. This service will treat the information it collects about you pursuant to its own privacy policy.
PRESS Please send all press inquiries (photo, video, interviews, audio-recording, etc) at least 24-hours before the day of the program to Leah Drayton at leahdrayton@nypl.org.
Please note that professional video recordings are prohibited without expressed consent.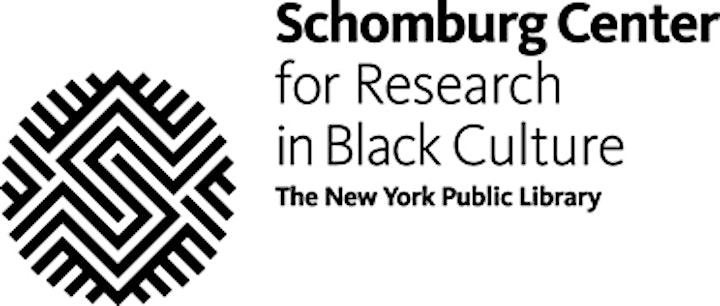 Organizer of Black Reconstruction In America Revisited WORKSHOP: Teach Reconstruction
Founded in 1925 and named a National Historic Landmark in 2017, the Schomburg Center for Research in Black Culture is one of the world's leading cultural institutions devoted to the research, preservation, and exhibition of materials focused on African American, African Diaspora, and African experiences. From the original 10,000 items provided by Arturo Alfonso Schomburg to the over 10 million items in the collection today, the Schomburg Center features diverse progamming and lifelong education and exploration that illuminate the richness of global black history, arts and culture.
Subscribe to our e-newsletter
Visit: schomburgcenter.org/calendar
Please read our Privacy Policy