Description
BLACK PUMPS 2017 ANNUAL SUMMIT & GALA IS A 2-DAY NETWORKING, LEARNING, CELEBRATION & GIVING BACK IN STYLE EVENT.
DARE TO BUILD - we dare you to build on your successes in your career, business, education and wellness.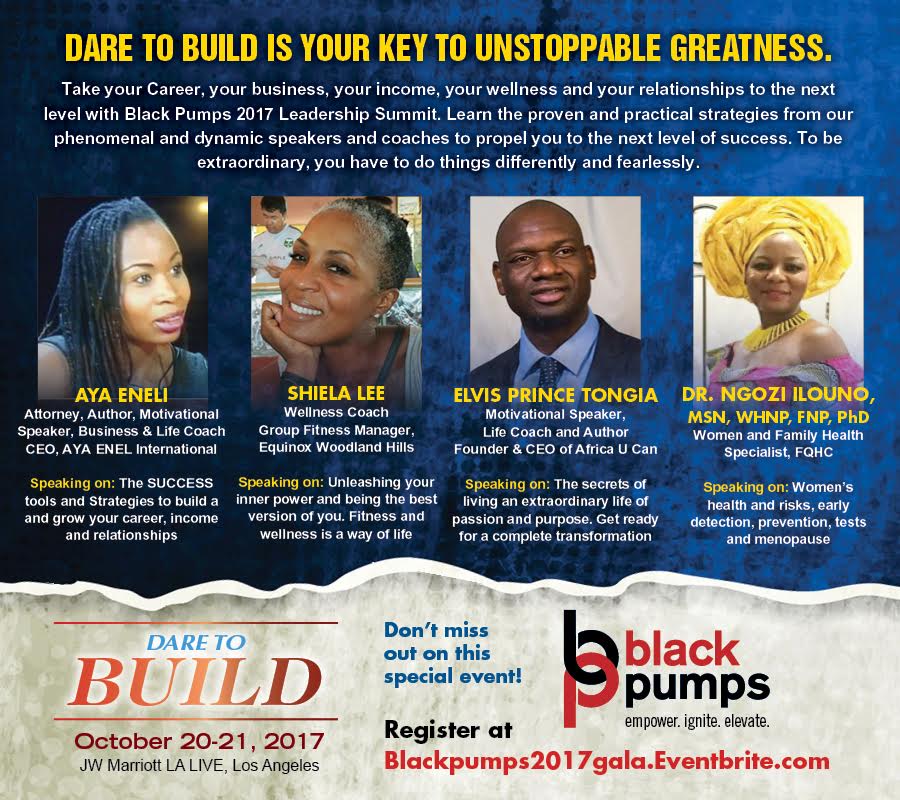 LEADERSHIP SUMMIT
FRIDAY, OCTOBER 20, 2017, AT 1PM PROMPT
A Tribe called Black Pumps
Do not miss the opportunity to network and hone your business skills. Come and listen to our extraordinarily talented and successful Speakers!
Black Pumps' singular goal is to elevate black women and girls through our innovative leadership and educational programs as well as networking and career opportunities.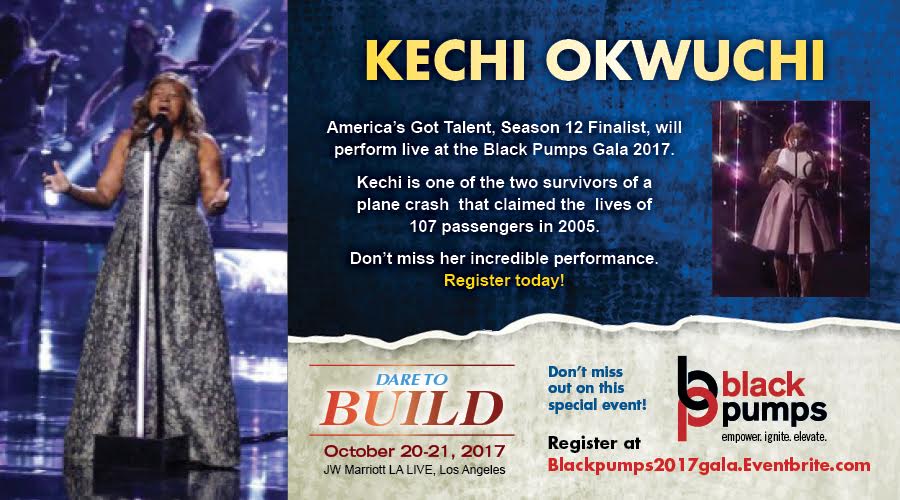 SATURDAY, OCTOBER 21, 2017 AT 5PM
PULLING ALL THE STOPS THIS YEAR!
AUCTIONS|BUFFET DINNER|LIVE ENTERTAINMENT|DJ|AWARDS| AND MUCH MORE
You already know that this is going to be spectacular! It is the most GLAMOROUS and fun GALA of the year. See our line up of Awardees and speakers
Clear your calendar - It's going down! You're invited to take part in the festivities. Come one, come all, bring a guest, and hang loose. This is going to be EPIC!
NOT TO BE MISSED
#BP2017Gala #BlackpumpsGala #Daretobuild