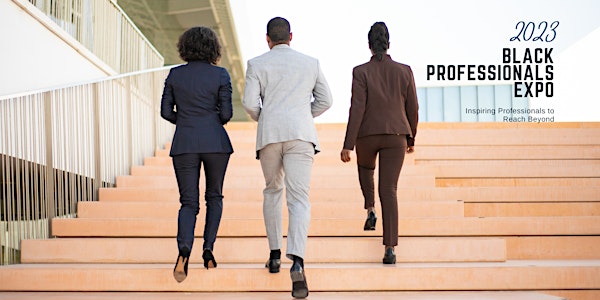 Black Professionals Expo 2023
Black Professionals Expo
When and where
Location
Santa Fe College - Lyceum Concert Hall 3000 NW 83rd Street Bldg E Gainesville, FL 32606
About this event
ABOUT THE BPE
The Black Professionals Expo began in 2016 as the Leadership Conference and Expo. In our fifth year, we are pivoting to this new format to accommodate the growth in attendance, reach and scope of the event. This new format will also allow us to:
Offer more sessions on a broader spectrum of topics.
Host, support and bring exposure to Black business owners.
Give companies an opportunity to build a database of more diverse job candidates with the skillsets they are looking for.
Connect the business and non-profit sectors to the large network of Black professionals that exist in Gainesville.
Allow for people of all backgrounds to network and connect in a positive atmosphere to gain insight into the Black perspective while building new opportunities, partnerships and friendships.
THE MIXER
Thursday, February 23, 2023 - 6:00pm-8:00pm - Santa Fe Blount Center - 401 NW 6th St.
A unique, energetic and non-traditional networking event to bring event professionals, speakers, exhibitors and sponsors together. This event will serve as the reception and ice breaking event for the Expo. Attendees will be able to begin their networking journey here and lay the foundation for building some positive connections. This portion of the Expo is open to the general public and registration is required.
THE COMMUNITY CONNECTOR
Friday, February 24, 2023 - 10:00am-1:00pm
The Community Connector will host a range of companies, startups and nonprofits looking for professionals to fill current and future career opportunities and board openings. The connector is perfect for any company or nonprofit looking to recruit from a diverse population of professionals. This event will create a space for professionals and companies to meet, network and discuss future connections. This portion of the Expo is open to the general public.
THE EXPO
Saturday, February 25, 2023 -9:00am-2:00pm
This day of The Expo is designed to encourage, support, inspire and equip professionals to reach their full potential in their chosen industries. The conference will include presentations and breakout sessions on various topics. Attendees will leave this conference with the inspiration, motivation and tools to take their careers to the next level. This portion of the expo is reserved specifically for registered attendees.
WHY SHOULD I ATTEND?
This conference will provide the opportunity for you to network and connect with like-minded professionals.  It is a platform for you to exchange views and information, while taking away valuable leadership skills, strategies and new insights. You will leave with the skills and strategies needed to make a difference in your personal and professional spaces.
WHY SHOULD MY STAFF ATTEND?
This is an opportunity for your staff to grow professionally, make new connections and expose your brand to new audiences.  Employers who make professional development a priority find that their employees have increased motivation, are more engaged and seek to find solutions.
CLICK HERE FOR SPONSORSHIP OPPORTUNITIES
Contact: (352) 208-4894
Visit GainesvilleBlackProfessionals.com for more information.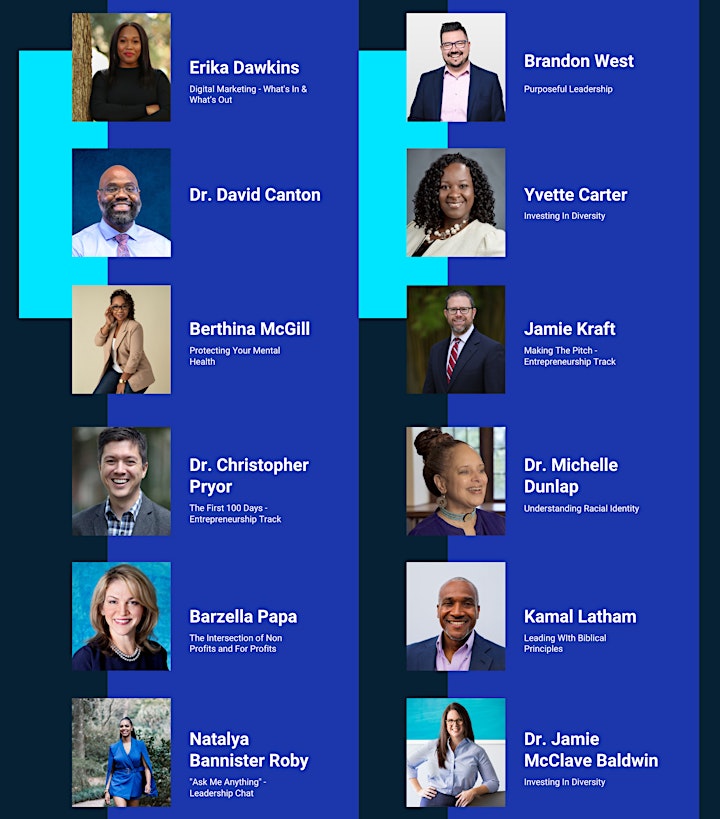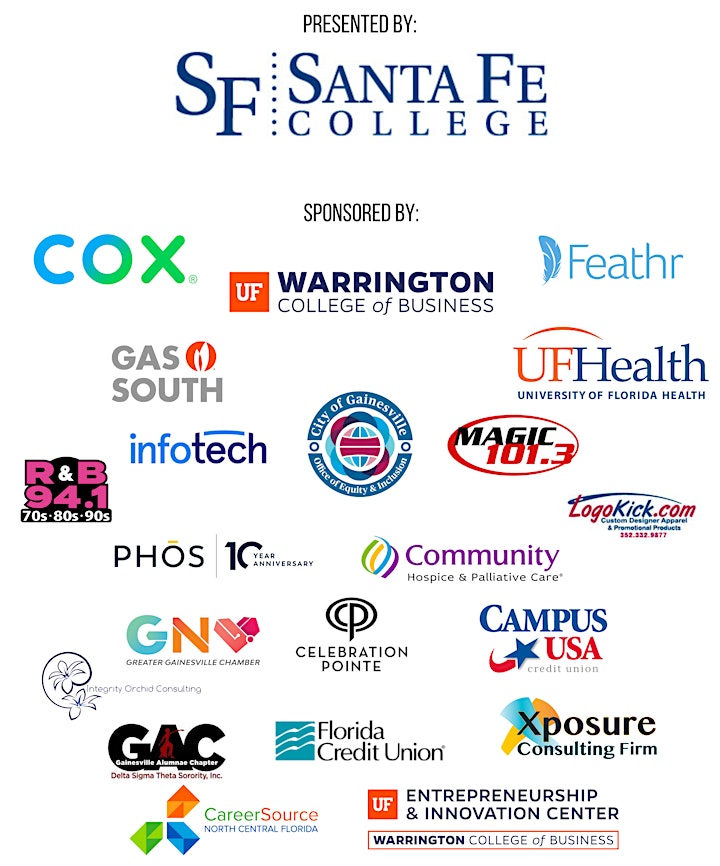 Agenda
THE MIXER
THE CONNECTOR
THE EXPO
6:00 PM - 8:00 PM
Thursday, February 23, 2023 - Santa Fe Blount Center
---
Join us for the opening reception of The Black Professionals Expo. Santa Fe Bount Center is located at 401 NW 6th Street, Gainesville