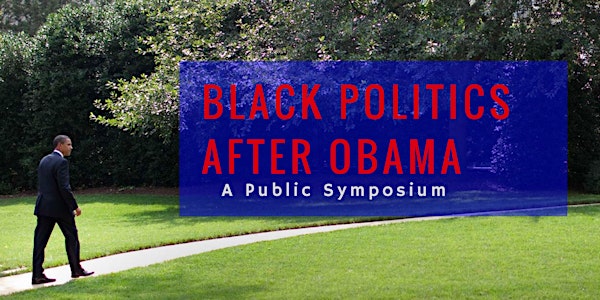 Black Politics After Obama: A Public Symposium
Location
Center for Civil and Human Rights
100 Ivan Allen Junior Boulevard Northwest
Atlanta, GA 30313
Description
EVENT PARTNERS:
James Weldon Johnson Institute at Emory University
and the Center for Civil and Humam Rights
Proudly co-sponsored by: James T. Laney Program in Moral Leadership, Emory's Candler School of Theology
The end of Barack Obama's term as President of the United States raises retrospective questions about the impact of his presidency and prospective questions about the future of African American politics—both in the wake of Obama's presidency and in light of the election of Donald Trump. To explore these questions, the James Weldon Johnson Institute is pleased to host, along with the National Center for Civil and Human Rights, the half-day symposium, "Black Politics After Obama". This symposium will feature leading academics, activists and elected officials who will discuss the impact of President Obama's tenure in office and chart a path forward for African American voters, policymakers and elected officials.
The symposium will feature three separate panels. Conference attendees are encouraged to sign up for one or all of the panels, as their schedules permit.
Panel #1 (1:15 - 2:45 p.m.): Academics Reflect on Black Politics
This panel will feature leading scholars who study various aspects of race and politics. Topics discussed will include neoliberal politics, public opinion and racial resentment, the impact of race neutral campaign strategies and black Republicans.
Tasha Philpot, Associate Professor of Government, University of Texas at Austin
Lester Spence, Associate Professor of Political Science, The Johns Hopkins University
Christopher Stout, Assistant Professor of Political Science, Oregon State University
Michael Tesler, Associate Professor of Political Science, University of California at Irvine
Panel #2 (3:15 - 4:45 p.m.): Black Politics: The View from the Grassroots
This panel will feature the voices of black Democratic, Republic and Progressive activists from metro Atlanta, who will discuss partisan recruiting efforts, policy platforms, and the impact of Black Lives Matter on black politics.
Janelle Jones, Republican activist, Interim Chairman, Georgia Black Republican Council
Leslie Small, Democratic activist, Outreach Coordinator for Rep. John Lewis
Nse Ufot, Director, New Georgia Project
Panel #3 (7 - 8:30 p.m.): The Future of Black Officeholding
This panel will feature Democratic and Republic elected officials who will discuss their role in black politics, including how they choose which issues to prioritize, how they interact with constituents, and how they address issues of concern to black voters.
Rep. Stacey Abrams, House Minority Leader, Georgia General Assembly
Leo Smith, State Director of Minority Engagement, Republican Party of Georgia
Michael Owens, Chair, Cobb County Democratic Committee