Black Panther Party's 50th Anniversary Diversity In Tech Panel
Sales Have Ended
Registrations are closed
Sorry but we are all sold out. We do apologize. We hope to see you at our next event. Many thanks.
Sales Have Ended
Registrations are closed
Sorry but we are all sold out. We do apologize. We hope to see you at our next event. Many thanks.
Description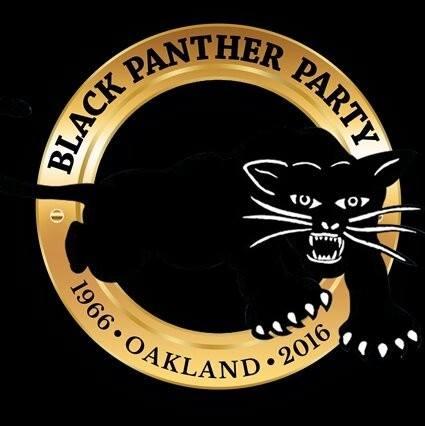 October 15, 1966, marks the 50th Anniversary of the Black Panther Party ("BPP"). BPP was a revolutionary organization that empowered African Americans to view ourselves as beautiful and powerful, to take matters into our own hands within our communities, and to protect and defend ourselves from police brutality. Phrases like "I'm Black and I'm Proud!" and "Power to the People" became not only slogans but a way of life until the government unleashed the COINTELPRO program to disband, disrupt, and destroy the party. Nonetheless, BPP created community programs such as the Free Breakfast for Children and community health clinics that still exist in communities throughout the country to this day and its 10 Point Program is still relevant to what our country is experiencing.
Being that Oakland was its birthplace and the emergence of technological innovation that is presently occurring here, it is imperative that we address the lack of diversity in technology in general, but specifically here in Oakland. Here is an overview of the tech industry's problem that we need to fix http://www.thesocialengineer.org/blog/changing-the-conversation-from-diversity-the-noun-to-inclusion-the-verb-in-tech. Essentially, last year, PolicyLink, The San Francisco Foundation, and USC issued a study that focuses on the effects of the lack of Black and Brown people working in the tech industry will have on the surrounding Bay Area Communities (also sited in the above link).
The goal of this panel is to bring together researchers who are studying the effects of the lack of diversity; local elected officials from the city, county, and federal levels to discuss what resources are currently available and what resources are coming down the pike for the community to avail themselves of; tech diversity leaders to discuss plausible solutions to the lack of diversity from a corporate perspective; and grass roots/nonprofit leaders to share what work is being down and what resources they need to address the lack of diversity.
Please join us for a panel discussion on Thursday, October 20, 2016 at Laney College in Oakland from 6pm-8pm
Congresswoman Barbara Lee
Supervisor Keith Carson
Stanford Professor Bryan Brown, Ph.D.
Executive Vice Chancellor of Peralta College Elñora T. Webb, Ph.D.
UC Riverside Professor Uma Jayakumar, Ph.D.
Pandora Director of Diversity Lisa Lee
Moderated By:
Founder, President & CEO of The Social Engineering Project, Inc. Kevin L. Nichols