Description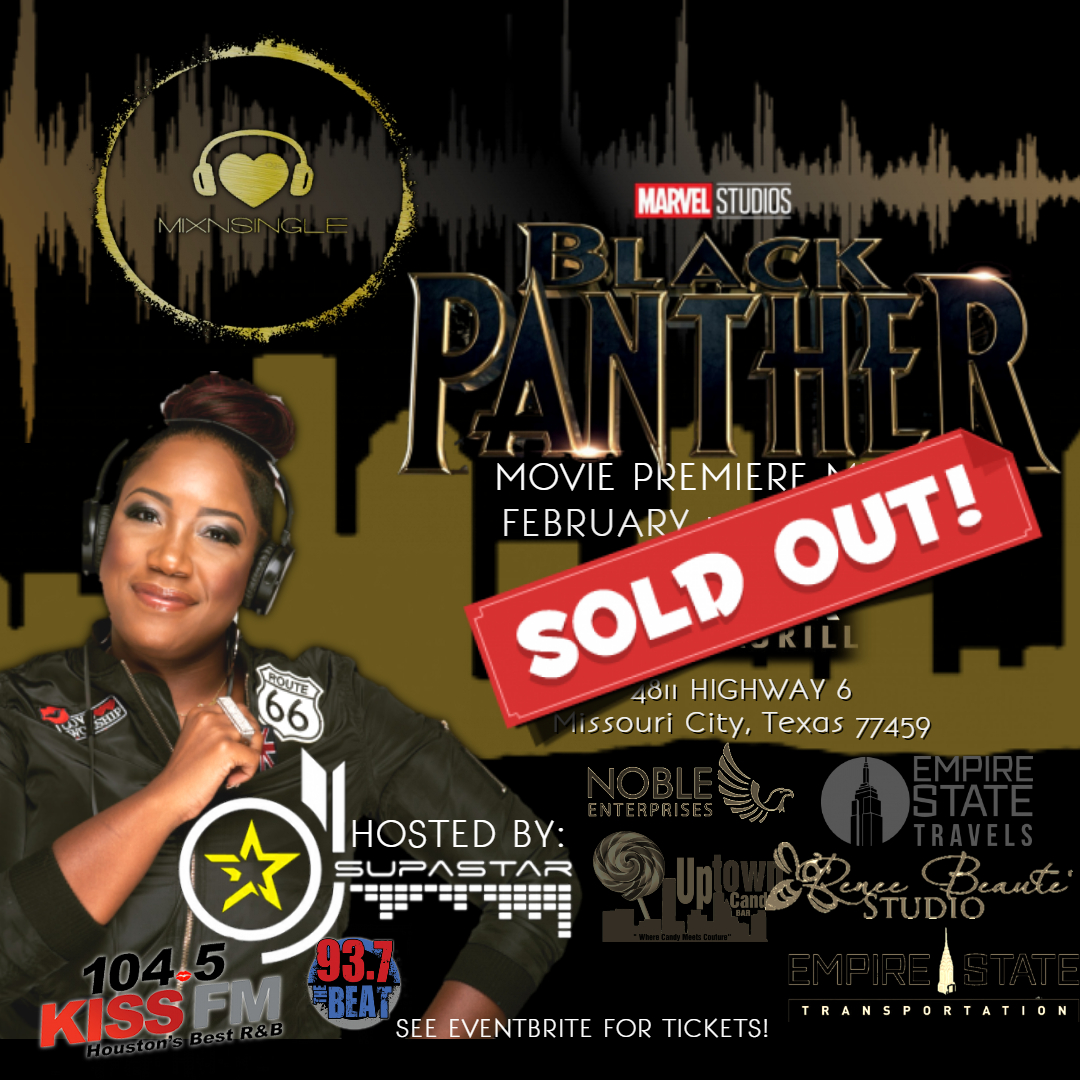 MixNSingle Hosts...
Black Panther is one of THE MOST anticipated movies of 2018 !!Happy Black History month to us all!!!
@MixNSingle 's Black Panther Movie Premiere is being hosted by @iamdjsupastar from Houston's @937thebeat and @1045kiss and #isiahfactor
Purchase your tickets NOW! *Food and Drinks Not Included* Price includes movie , event, and other give aways...
Including a cruise, T-shirts, Movie Posters, and more.
Head over to our IG page for the chance to win a Movie Pack!
This event is going to be an EPIC CINEMATIC EXPERIENCE!!! GIVE A WAYS FROM
@gimmieshugar
@erickagibbsfitness
@domsolhennahtx
@empirestatetravels
@beereneebeaute
@nobleenterprises
@officialetabli
@uptowncandybar
@beaded_glory
AND More!!!!
#issaparty #blackpanthermovie @blackpanther @marvelstudios
#Houston #HoustonEvents
#missouricity #Richmond #Rosenberg #Pearland
YOU WON'T WANT TO MISS THIS EVENT!
don't forget to follow us on IG/Facebook/Twitter @MixNSingle