Description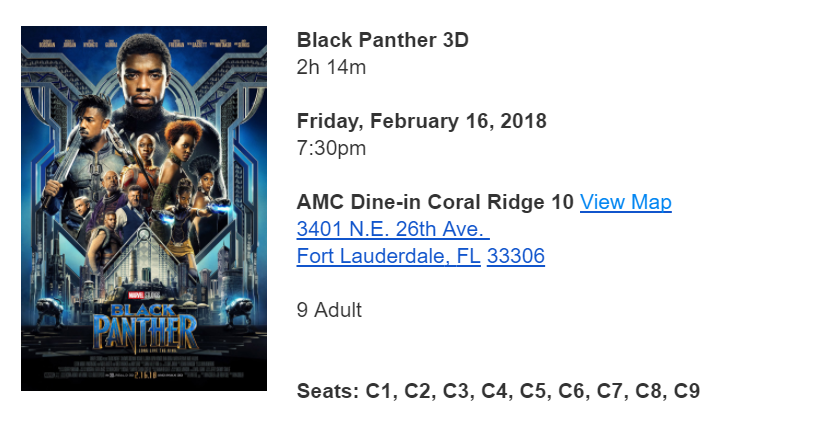 Let's make sure we give Black Panther the biggest debut opening a primarily all-black cast film has ever seen! Please clear your calendars and come out to support this movie on opening night. Please invite your friends to tag along! It is one of the most anticipated Marvel movies of 2018, according to a recent Fandango poll. The film is directed by Ryan Coogler (Creed, Fruitvale Station) and has a cast that reads like a virtual who's who of distinguished black Hollywood actors and actresses (see full list below).
If you plan on attending the movie with our group, you will need to secure your own tickets as all tickets in Row C have been accounted for. You may purchase tickets in Row B or row D if still available. Make sure your tickets are for Auditorium 6 and for the time and date noted above.
If you have any questions about this event, please send me a message directly. I will only purchase tickets for those who have submitted their payment via PayPal, VenMo or the Cash app. There are no free tickets for this event. The Eventbrite tickets are only being used as a way to help gauge how many are interested in attending. I will delete any Eventbrite "free" tickets thats are not followed by payment within 24 hours to make room for those who are serious about seeing this film on opening night.