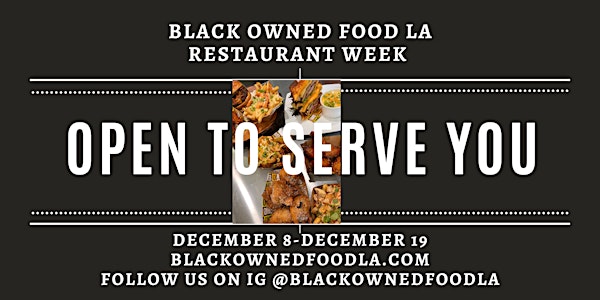 Black Owned Food LA Restaurant Week
The 1st Annual Black Owned Food LA Restaurant Week is an event to support local black owned restaurants throughout Los Angeles.
About this event
Black Owned Food LA is a 2 week run after the Thanksgiving holiday before Christmas spotlight on restaurants, chefs, caterers throughout Los Angeles. This campaign will help boost the traffic to help keep the doors open while restaurants bounce back from the pandemic. Come join me by bringing your family and friends out to support these business. Many of these business would like to thank you for ordering take out, placing your order online and dining in if applicable and appreciate your continual support.