with Carrie Olivia Adams, Hedgie Choi, Nathan Hoks, and Zachary Schomburg
About this event
City Lights celebrates this exemplary independent press with an afternoon of readings.
Black Ocean is an award-winning independent publisher based out of Boston, with satellites in Detroit and Chicago. From early silent films to early punk rock, Black Ocean brings together a spectrum of influences to produce books of exceptional quality and content. In conjunction with our book releases we manifest our aesthetic in celebrations around the country. We believe in the fissures art can create in consciousness when, even if just for a moment, we experience a more vital way of operating in the world—and through that moment then seek out more extreme and enlightened modes of existence. We believe in the freedom we find through enlightened modes of existence, and we are committed to promoting artists we firmly believe in by sharing our enthusiasm for their work with a global audience.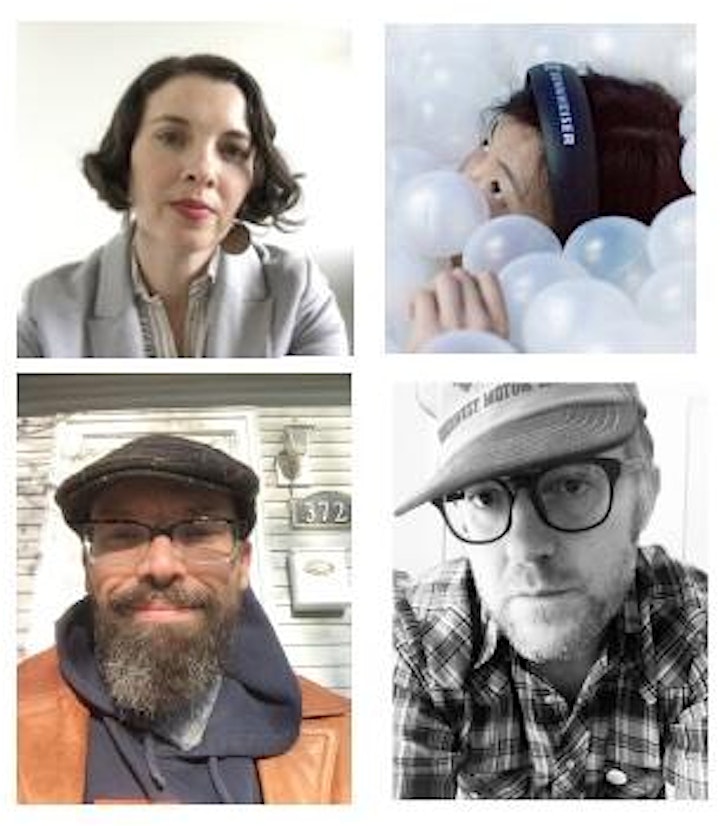 Joining us will be:
Carrie Olivia Adams
Carrie Olivia Adams lives in Chicago with her husband and two cats. She is the Promotions and Marketing Communications Director for the University of Chicago Press and the poetry editor for Black Ocean. Her books include Be the thing of memory, Operating Theater, Forty-One Jane Doe's, and Intervening Absence in addition to the chapbooks "Proficiency Badges," "Grapple," "Overture in the Key of F," and "A Useless Window." When she's not making poems, she's making biscuits.
Reading from Be the thing of memory published by Tolsun Books
Hedgie Choi
Hedgie Choi, is a poet, fiction writer and translator. She writes from a trans-pacific perspective is a fellow at the Michener Center for Writers at the University of Austin, Texas. She co-translated Hysteria by Kim Yideum, which won the 2020 Lucien Stryk Asian Translation Prize and the 2020 National Translation Award in poetry. Her poems have appeared in or are forthcoming in The Iowa Review Online, Washington Square Review, Beloit Poetry Journal, West Branch, and The Journal. She is a 2019 Keene Prize Winner.
Reading from her translation of Pillar of Books by Moon Bo Young
Nathan Hoks
Nathan Hoks is the author of two books of poetry, Reveilles and The Narrow Circle, which was a winner of the 2012 National Poetry Series and published by Penguin. His chapbook Moony Days of Being was chosen by Matthew Zapruder for the Tomaž Šalamun Prize. His translations, poems, and critical writings have appeared in journals such as The Colorado Review, jubilat, Crazyhorse, Lit, Circumference, Octopus Magazine, and Verse. A graduate of the Iowa Writers' Workshop, Hoks works as an editor and letterpress printer for Convulsive Editions, a micro-press that publishes chapbooks and broadsides.
Reading from Nests in Air
Zachary Schomburg
Zachary Schomburg is the author of six books of poems, all published by Black Ocean. He is also the author of a novel, Mammother, and he is an illustrator, painter, and publisher of the independent poetry press Octopus Books. He lives in Portland, Oregon, with B and Y.
Reading from Fjords Vol 2
sponsored by the City Lights Foundation