Description
Black Nurses Rock- Buffalo presents

First Annual Scholarship Dinner
Saturday November 4, 2017
Dinner, Award Ceremony, & Celebration
6pm-9pm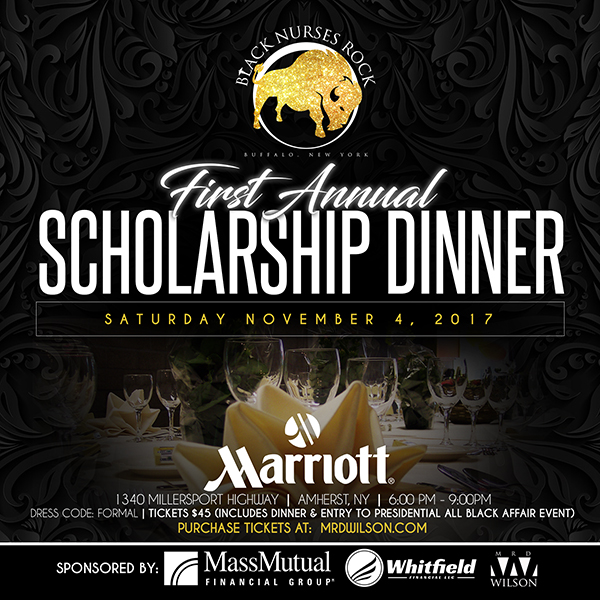 Black Nurses Rock Foundation Mission Statement:
To inspire and empower innovative leaders that will serve and educate
communities for years to come. It is a powerful forum for Nurses to share
their stories, insights, and opinions. As the Trusted Voice for Black Nurses
Rock- Buffalo, we not only facilitate communication, but also act as a catalyst
of change. Black Nurses Rock brings light and life to vital issues pertinent to
the nursing profession and community.

Tickets $45
Table (8) $325

Sponsored by: Mass Mutual Financial Services, Whitfield Financial, & Mrdwilson.com