Description
You are invited to join us at our 8th Annual Black Mental Health conference and Black History Exhibition : Healing our Broken Village.
Social Factors that affect Mental Health
12:00pm Black History Exhibition
2:30pm Conference Registration
3.00pm Conference Start
7:30pm Conference close, followed by a shared meal
The focus this year is on raising issues of social and interpersonal dynamics that are often overlooked, yet have an impact on the health and well being of 'Black' people in Britain.
Amongst our guest speakers will be Dr Frank Keating Royal Holloway University of London, who will talk on socially oriented approaches to recovery for African and Caribbean men.
We will also be joined by David Bradley CEO of South West London and St Georges Mental Health Trust, our main local mental health service provider, and share the community-centred approaches that we have adopted over the past few years. As well as identify and commit to the further system-change and coproduction processess that are needed to close the gaps in BME mental health inequalities.
The conference will prove insightful and educational to all people of Black and Minority Ethnic backgrounds - and highlight the importance of social factors, above and beyond "services", that are critical to good mental health, It will also has implications for the commissioning, providing and delivery of services to Black people.
This year we will also be inviting our friends and colleagues from the arts and creative sector to contribute to an exhibition exploring and celebrating the contribution that local people have made to the empowerment and well being of BME communities.
The conference is jointly supported by South West London and St Georges Mental Health Trust, Wandsworth Community Empowerment Network, New Testament Assembly Tooting and the Hope Atrium.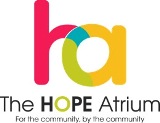 Here is a link from the 7th HOBV conference: http://spaa.info/portfolio/hobv7/