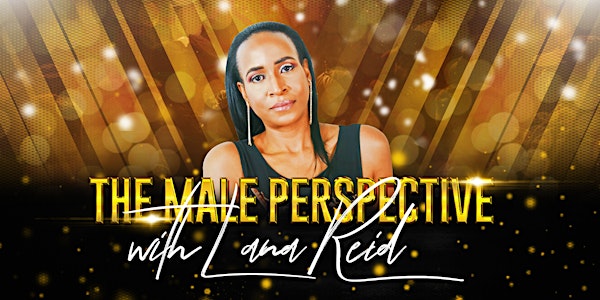 Multiple dates
Black Men Matter Series: "The Male Perspective" Podcast
One Black Woman with a Podcast Shows Why Black Men Matter
Date and time
November 30, 2022 · 11am - January 31, 2024 · 12pm PST
About this event
Lana Reid, an award-winning author and public speaker, has created a long-running podcast "The Male Perspective," that sheds light on male viewpoints while aiming to make her listeners aware that Black men matter. Each week, two strangers sit down for a chat as Lana hears the stories of men ranging from those who have recovered from childhood sexual abuse, struggled through co-parenting, to philosophies on relationships and entrepreneurship.
"The Male Perspective" creates a place for men to feel heard while also providing valuable insight into men's experiences. According to guest Coach Wayne, Lana "occupies a much-needed space."
Other guests also expressed that the show is "breaking barriers" and that they "admire [Lana's ability] to show the progression of men from all walks of life." This show is an "excellent concept…[that] has indeed changed the perspective of how African American males are viewed in society."
"The Male Perspective" was originally created in 2016, but after the murder of George Floyd in 2020, the message of the podcast was shifted to spotlight the lives of Black men around the globe. Lana voiced that she was seeking a way to effect change and decided to use "The Male Perspective '' to show that the lives of Black men had value and remove the unhealthy outlook on Black men within the media and in the community.
According to guest Treveal Lynch, he "appreciates the opportunity to be on the show and to discuss topics that are so near and dear to [his] heart!"
"The Male Perspective" is a weekly podcast that showcases Lana's commitment to changing the narrative and stereotypes surrounding Black men by having informative, healthy and peaceful conversations with guests from all around the world. It opens the door for men to feel safe to tell their treasured stories and journey to the world.
If you would like to view "The Male Perspective" episodes, visit https://www.youtube.com/watch?v=7lEdvZ1--UE&list=PLCQpIiEc_TGF-yuLZ_HlTyC9ILjk7Z3nL
🟥 Want to be a guest or have a guest idea? ➡️ GUEST SUBMISSION FORM: https://rebrand.ly/auyni6y
About the organizer
Lana Reid is the author of numerous titles, a healthy relationship advocate and the host of "The Male Perspective" podcast. Her "Loving Him Better" teaching points have been featured in the Good Men Project publication as well as her nationwide workshops. Living by the advice of her grandmother, "when you close your eyes for the final time… the world should be a better place because you were here," Lana aspires to leave a little light in the path of the people that she meets.