This event provides an opportunity for expecting, new & parenting mamas to alleviate race based stress via radical self care. A safe space.
About this event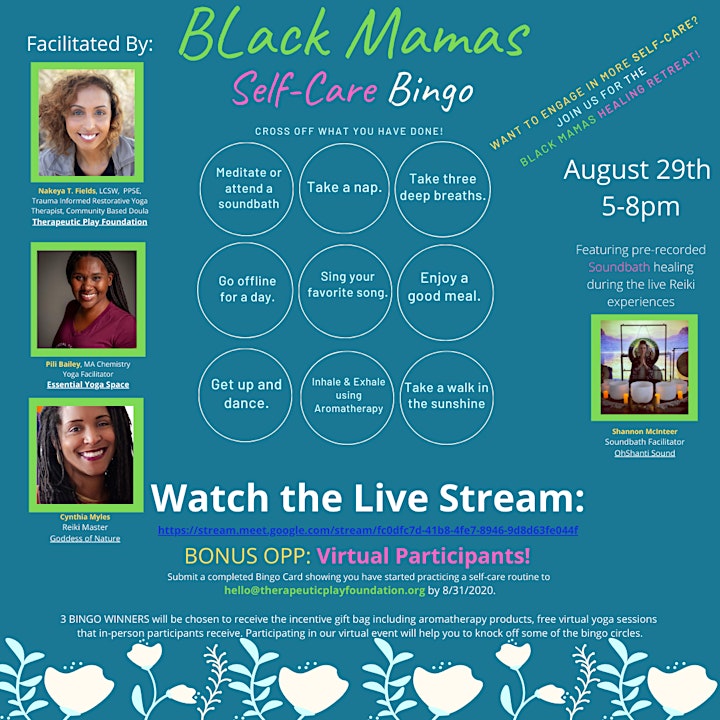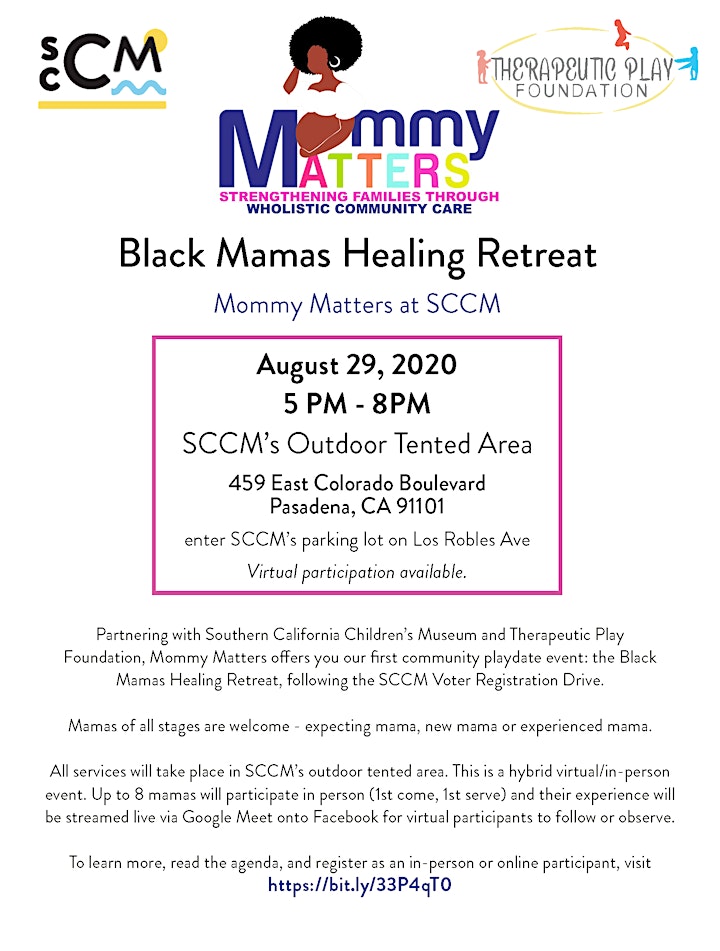 Black Mamas Healing Retreat
SCCM and Therapeutic Play Foundation have partnered together to provide Mommy Matters, a family enrichment program focusing on the mental and physical care of pregnant and parenting women and their families. Women of color are three to four times more likely to experience a pregnancy-related death than white women. Women of color, especially those who are low-income, are more likely to have fragmented care surrounding pregnancy and childbirth. Stress is also impacting the rates in which Black persons suffer from immune system illnesses. Through community outreach efforts, we will work to destigmatize mental health issues, increase positive birthing experiences, birth outcomes and lead to healthier families in communities of color. We will provide a support plan for families that focuses on the mental health and well-being of the complete family unit. Whole mommy and whole family care. Mommy Matters seeks to support a healthy pregnancy, birth, period of attachment postpartum and the maintenance of continued overall family wellness as the children reach school-age and the family adjusts.
Our first community playdate event is the Black Mamas Healing Retreat on Saturday, August 29, following the SCCM Voter Registration Drive. Mamas of all stages are welcome - expecting mama, new mama or experienced mama.
All services will take place in SCCM's outdoor tented area. This is a hybrid virtual/in-person event to be safe in these times. Up to 8 mamas will participate in person (1st come, 1st serve) and their experience will be streamed live via Google Meet onto Facebook for virtual participants to follow or observe.
This event is intended to be an opportunity to learn about and practice self-care strategies that can decrease the impact of toxic stress on our bodies. In-person participants will be provided with props/supports. They will also all receive a wellness gift bag as incentive with supplies to take their self-care practice home with them. In-person participants can also bring own blankets/pillows, aromatherapy, etc. All in-person participants and facilitators will wear masks at all times and follow all social distancing guidelines.
Supplies suggested for virtual participants to use at home:
At least one pillow and one blanket is encouraged for the restorative yoga and soundbath portion of the event.
Further comfort will be achieved with these additions:
2 blocks (or alternatives - 2 sturdy books)
Yoga strap (or alternative - long belt, robe belt)
Two -three blankets (with restorative, the more the better)
Bolster (or 2-4 large firm pillows)
Smell goods - Aromatherapy - Recommended ADAPTIV by doTerra or SHOP OUR FAVES to support our fundraising. Have your own aromatherapy prepared for the event to help experience the somatic and olfactory portions of the event.
Tea service -IM SORRY DUE TO CDC Guidelines, Tea Service has been removed from the agenda. But you can still enjoy at home. Participants will replace with aromatherapy sealing of intention.
EVENT WILL LIVESTREAM ON YOUTUBE AND FACEBOOK.
Event Agenda:
5pm-5:15pm: Welcome, Creating a safe space meditation and breathwork with Nakeya Fields, LCSW, President of Therapeutic Play Foundation
5:15 pm-6:30pm: Introduction to a Restorative Yoga Practice and Aromatherapy with Pili Bailey, M.S. Chemistry, Certified Yoga Instructor, 200 RYT of Essential Yoga Space.
6:30pm-6:45pm: Break/Transition
6:45pm - 7:45pm: Introduction to Reiki with Cynthia Myles, B.HD, Holistic Therapist and Master Reiki/Teacher of Goddess of Nature with virtual video accompaniment of a Sound Bath Healing by Shannon McInteer of OmShantiSound
7:45pm-8:00pm: Closing Processing
We look forward to feeling well with you!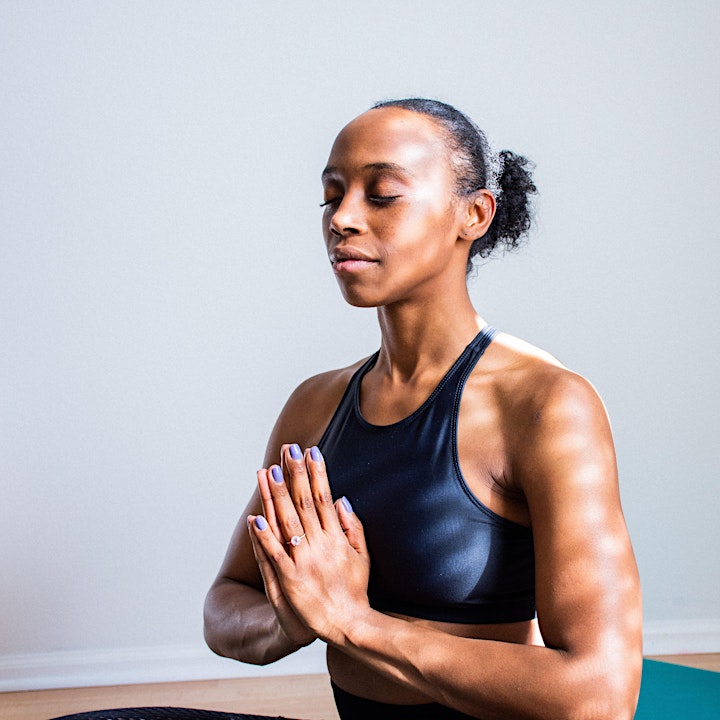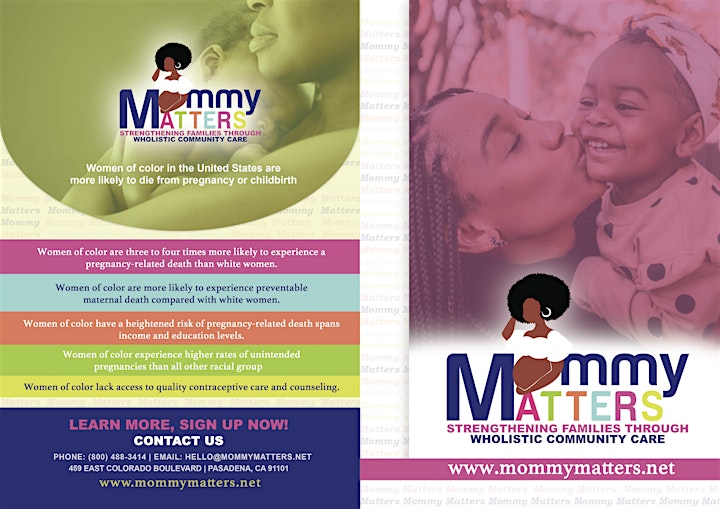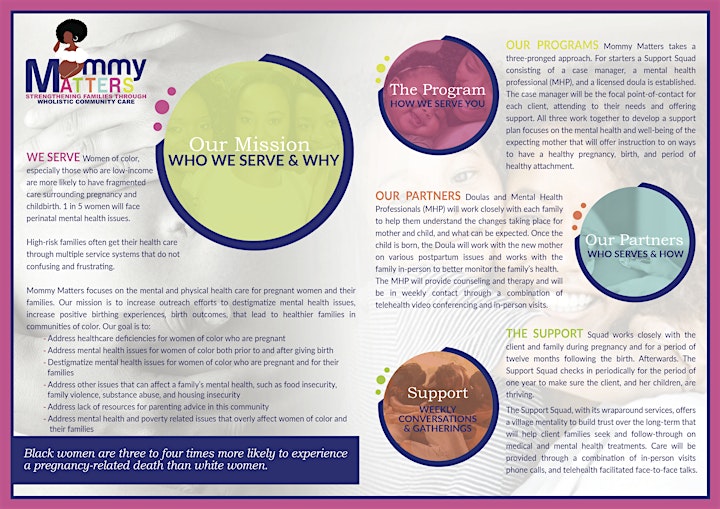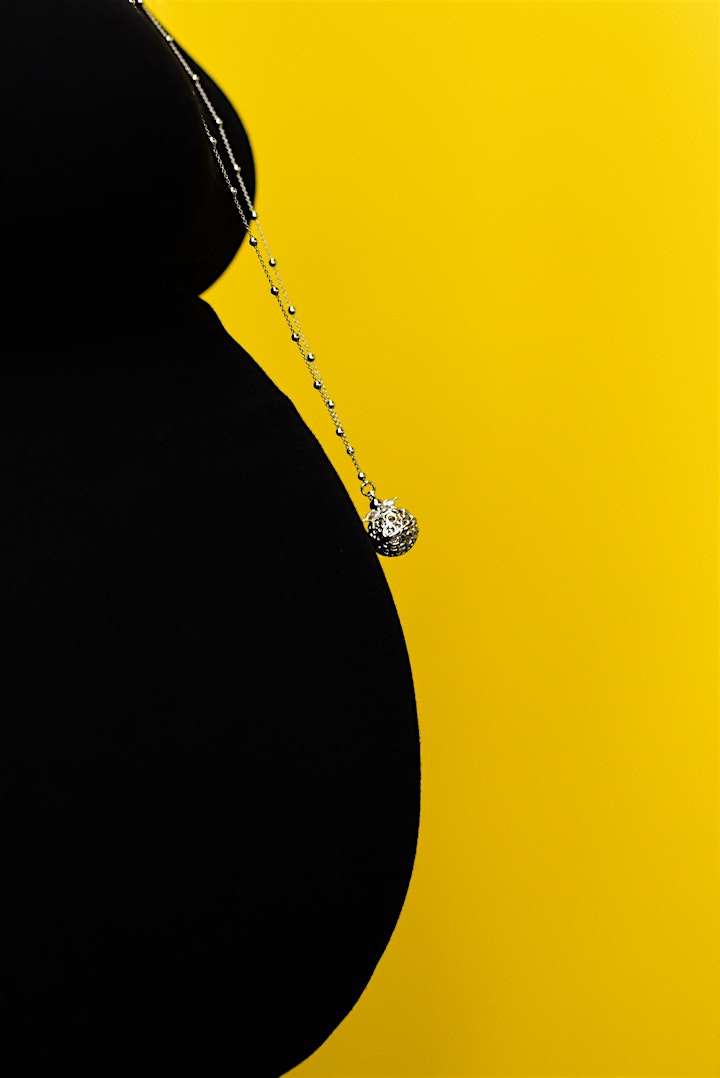 Organizer of Black Mamas Healing Retreat
Therapeutic Play Foundation offers workshops, consultation and community outreach to empower families.
Workshops include restorative yoga for trauma/anxiety, parenting education, healing day retreats, sound baths/healing, acupuncture, cupping, nature based excursions and healing art.