Description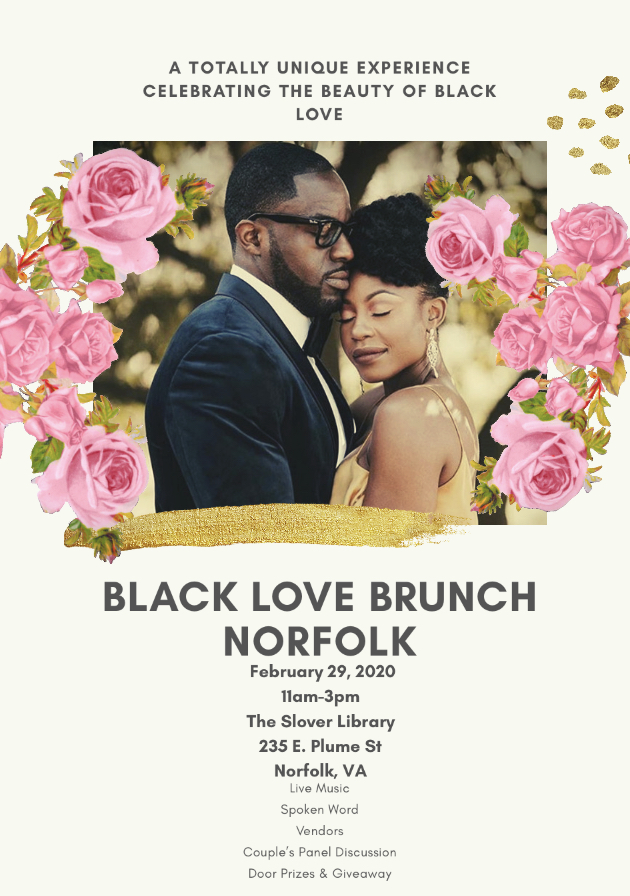 Join The Glad Dad, LLC for our Black Love Brunch on Saturday February 29th, 2020 at the Slover Library in historic Downtown Norfolk
This event will be a celebration of black love...PERIOD!!! A safe space for candid conversations about issues that affect single and married people while promoting the importance of healthy relationships in our community. Whether you're single, in a relationship, in a situationship, married, or divorced, if you're looking for an event dedicated to positive representation and reflections of black love, this is it!
While enjoying a delicious brunch, you will enjoy music from our live band, spoken word poetry, and a grown folks panel discussion with married couples who have a lot to share about topics like balancing work and home, romance, communication, handling finances, and so much more.
We will spend the day celebrating and portraying the dopeness of black love for all to see!
Dress to be admired.