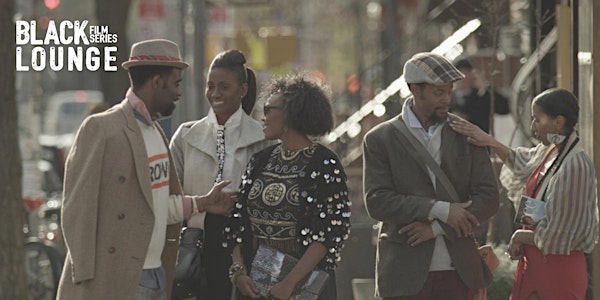 Black Lounge Films Presents "In The Morning" Directed by Nefertite Nguvu
Event Information
Location
Overtown Performing Arts Center
1074 Northwest 3rd Avenue
Miami, FL 33136
Description
Black Lounge Film Series in collaboration with Miami Film Festival presents the screening of "In The Morning" directed by Nefertite Nguvu. "In the Morning" is preceded by the short film: MACHO directed by Faren Humes. Stay with us after the film for a Q&A with Director Nefertite Nguvu & Faren Humes hosted by Simone Kelly, CEO of Own Your Power® Communications, Inc .
Musical guest: ChriStyle Renae
About In the Morning
Set in Brooklyn, In The Morning is a searing journey through the lives of nine smart, fiercely articulate New Yorkers. Friends: Harper, Ravi, Fez, Bly and Amara gather to bid farewell to one of their own moving abroad, and debate the compromise and loss of their youthful ideals regarding marriage, fidelity, life and love. Two lovers: Malik and Cadence, meet to ceremoniously end a whirlwind romance that has collapsed under the weight of fears, obligations and regrets. A couple: Zuri and Leal, sift through the remains of their broken relationship as they try to make a life altering decision. They begin to come to terms with their disintegrated trust, and the possibility of renewal. For everyone, life will be indelibly altered in the morning.
Join us at the Overtown Performing Arts Center at 6pm located at 1074 NW 3rd Ave., Miami, FL
Trailer : https://youtu.be/pvEOYKysIeI
Date and time
Location
Overtown Performing Arts Center
1074 Northwest 3rd Avenue
Miami, FL 33136
Refund policy