Description
Join us for the first Black List Live! event: a series of exclusive, one night only staged screenplay readings at the opulent Los Angeles Theatre. We kick off at the LA Film Fest with a reading of Stephany Folsom's 2013 Black List script "1969: A Space Odyssey, or How Kubrick Learned to Stop Worrying and Land on the Moon" about a White House public affairs assistant who convinces Stanley Kubrick to fake the moon landing, just in case something goes wrong during that one small step. Seeing is believing!
Starring...
Jared Harris (The Curious Case of Benjamin Button, Sherlock Holmes 2, Mad Men) as Stanley Kubrick
Kathryn Hahn

(Bad Words, Parks and Recreation) as Barbara Penn

Clark Gregg (Agents of S.H.I.E.L.D., The Avengers, Trust Me) as Richard Helms
Thomas Sadoski

(The Newsroom) as Julian Scheer

Aaron Staton (Mad Men) as Neil Armstrong
Rich Sommer (Med Men) as Buzz Aldrin

Shannon Woodward

(Raising Hope) as Kara Downs

Lance Reddick (The Wire) as Deke Slayton
Tessa Ferrer (Grey's Anatomy, Extant) as Christiane Kubrick
Troy Ruptash (Actor/Producer) as William Rogers
with Cooper Thornton narrating

Doors open at 7:00pm (cash bar). Show begins at 8:00pm.
Parking is available for $7 at 530 S Olive Street.
First time Uber user? Use code 'BLACKLIST' (worth up to $50 on your first ride) to get to and from Black List Live!
Limited edition, signed movie posters will be available for sale in the lobby before the show.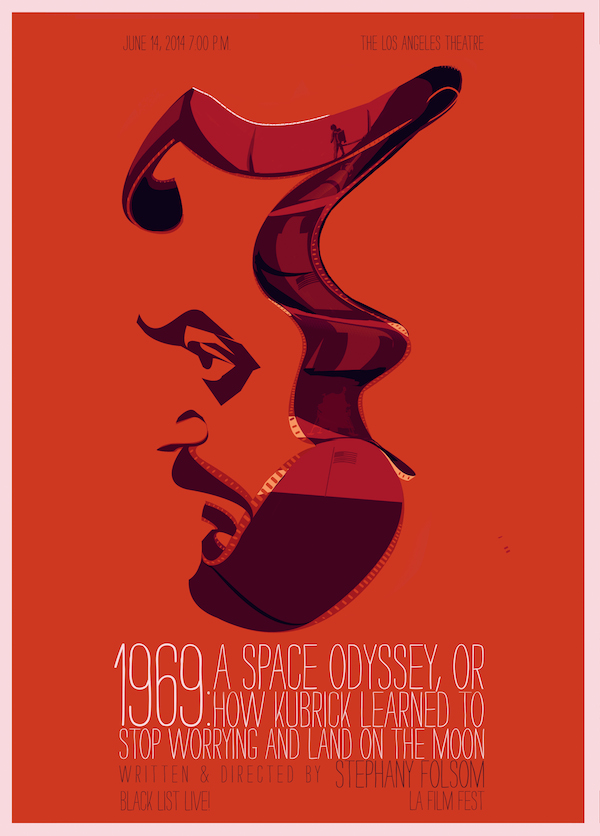 Organizer of Black List Live! presents a staged reading of "1969: A Space Odyssey"
The Black List, an annual survey of Hollywood executives' favorite unproduced screenplays, was founded in 2005. Since then, more than 319 Black List scripts have been produced, grossing over $26 billion in box office worldwide. Black List movies have won 51 Academy Awards from 264 nominations, including four of the last nine Best Picture Oscars and ten of the last twenty Best Screenplay Oscars.
In October of 2012, the Black List launched a unique online community where screenwriters make their work available to readers, buyers and employers. Since its inception, it has hosted more than 40,000 screenplays and teleplays and provided more than 65,000 script evaluations. As a direct result of introductions made on the Black List, dozens of writers have found representation at major talent agencies and management companies, as well as sold or optioned their screenplays. In only three years, a half dozen films have been produced from scripts introduced on the website including Golden Globe nominated NIGHTINGALE, starring David Oyelowo.
Currently, the Black List hosts over 3,700 scripts for consideration by over 3,500 film industry professionals ranging from agency assistants, to studio and network presidents, to A-list actors and directors.