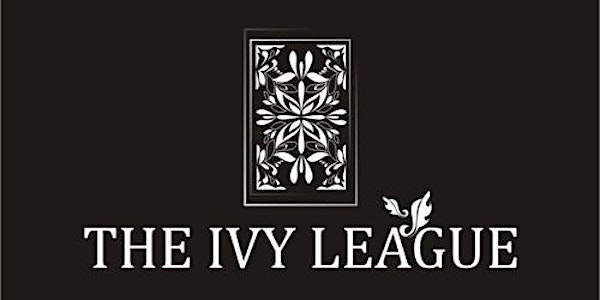 Black Ivy League Alumni-Alumnae Panel Discussion
The Black Ivy League is a consortium of alumni-alumnae members representative of colleges-universities known for their academic excellence.
Date and time
Friday, June 9 · 1 - 2pm PDT
About this event
The Black Ivy League* is a consortium of alumni-alumnae members representative of all eight of the long-established colleges-universities known for their academic excellence and admission selectivity, including Brown University, Columbia University, Cornell University, Dartmouth College, Harvard University, Princeton University, University of Pennsylvania, and Yale University, inclusive of the known national academic research institutions.
The mission of the Black Ivy League is to broaden the knowledge exposure of the global ethnic communities to the benefits-validity of a world class, competitive education.  The goal is to navigate the preparation required for admissions, outline the educational-financial-social opportunities available at matriculation, and to execute a successful academic career in pursuit of an advanced education.
The panel discussions are intended for student-scholars (middle school grades 7-9, high school grades 10-12) and engaged parents-guardians, teachers-counselors, and other engaged-interested parties. The student-scholars should attend FREE included with the one registration with their parents-guardians of ... (a nominal charge is required for independent parent-guardian participation). The teachers-counselors of student-scholars should reference their schools-location (city-state) for multiple student-scholar participation .. (a nominal charge is required for administrative costs and management expenses).
The Black Ivy League Community Engagement Information and Presentation Request will be requested-required of all first-time attendee-participants. Participation: To attend a brief sixty (60) minute monthly information session, complete the personal profile and registration-contact information within the preferred date selection above. The extended quarterly information sessions and advance notice of special programs are distributed to registered student-scholars and parent-guardians with complete student-scholar academic profiles and confirmed parent-guardian consent. (Additional information may be required of teachers-counselors and organized classroom-school participants.)
ALL ARE WELCOME!
The Black Ivy League provides information access and resources to any-all student-scholars regardless of race, color or creed. The Black Ivy League is structured to provide information and knowledge to benefit those with minimal exposure-familiarity to the protocols and structures of the national-international academic research institutions.
Maximum Capacity-Participation: All registrations are subject to rescheduling due to participation maximums and preference-requirements for thirty days advance notice upon date of scheduling. Please do not submit duplicate registration names and duplicate email addresses for parent-guardians and student-scholars.
Note: All nominal costs-fees can be applied towards quarterly-annual membership and individual student-scholar mentoring sessions within three months of registration attendance-participation. The schedule session options for attendance-participation are on either Friday afternoon 4:00pm ET or Sunday afternoon 4:00pm ET.
----------
*This event is sponsored and hosted by alumni-alumnae members and graduates of the Ivy League (Top 50 Tier) colleges-universities.  This includes college-university representations at both the Ivy Leagues and the Top 50 Tier colleges-universities throughout the United States of America. This program is not affiliated, authorized or sanctioned by any college-university. All representations made are based upon the professional experience-knowledge and individual exposures of the collective alumni-alumnae member participation from the members of the Black Ivy League.