Identity, diversity and the citizenship debate in Italy today.
About this event
Italy, a country of emigrants, victims themselves of prejudices and discriminations in the past, faces its own 'hidden' legacy of colonialism and racial discriminations. Inspired by the the Black Lives Movement protests in Usa, black and second generation Italians have reignited the debate about citizenship and what it means to be Italian. Activist Kwanza Dos Santos will explain how artists, intellectuals, and activists use civic engagement, film, literature, music, and fashion to fight for the right to belong to the country in which they were born.
Kwanza Musi Dos Santos is an Italian activist politically engaged for social change and human rights. She is the founder of Questaèroma (Thisisrome), an organization whose members from different countries and socio-cultural backgrounds have decided to build their future in their city, Rome. She is also the winner of @MediaAgainstHate video contest.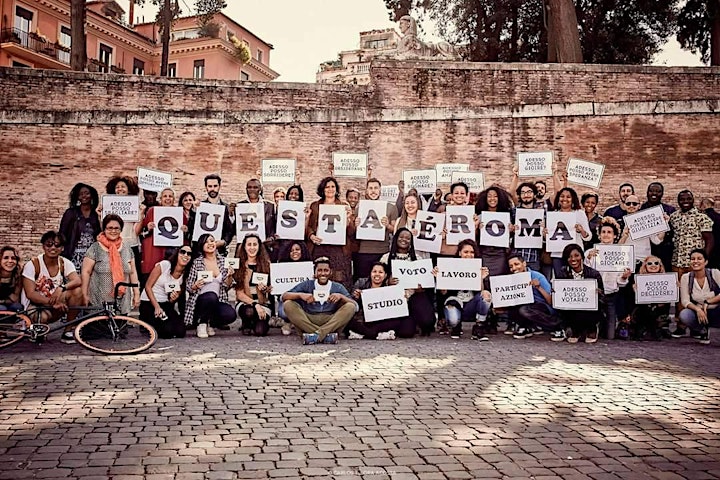 Photo Credits: Valeria Castellano