Black Indians NC 2021 Virtual Powwow
About this event
The Black Indians NC 2021 Virtual Powwow is a traditional Southeastern style powwow with educational awareness about African American and Native American people from North Carolina. The virtual powwow will feature traditional culture, workshops, demonstrations, history, music, dancers, retail and nonprofit vendors, a live-version of the Black Indians NC "Conversation Circle" Panel, special presentation honoring tribes in North Carolina, and more to be announced.
Follow us at Black Indians NC on Facebook and Instagram.
For Media/Press Inquiries: Email - Chelsey Bentley-Holts- Hello@NakomaPR.com
For General Questions: Email - BlackIndiansNC@gmail.com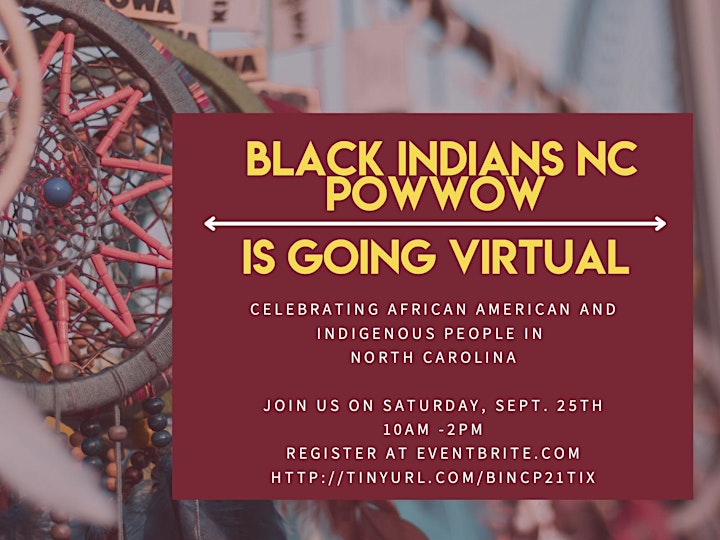 Organizer of Black Indians NC 2021 Powwow
The Lux Public Relations Agency is a boutique style public relations agency focused on helping creatives bring their visions into reality. We represent the everyday person with extraordinary dreams. 
The Lux Blog is a cultural lifestyle blog focused on art, culture, style, and entertainment for North Carolina.