Virtual and live 5k walk/run to unite Black folks everywhere.
About this event
Join us this Black History Month for a 5K Umoja (Unity) Run commemorating our past, present and continued Black excellence. Umoja, the first principle of Kwanzaa, represents unity. The principle of Umoja highlights our need to strive for and maintain unity of the Black family, the Black community, the Black nation, and the Black race. Throughout the pandemonium (pandemic), we have come together in many ways as a people to fight for social, political, and economic justice in the United States and beyond. Let's keep it going! Join us on this 5k walk/run to show that we accept responsibility for one another as a community and that we will continue working together to achieve great things and exude Black excellence. Allies are welcome!
The Black History Month Umoja (Unity) 5k Walk/Run live event will take place Sunday February 20, 2022 at Dockweiler State Beach. The live event is capped at 45 participants, so make sure to grab your ticket early! The virtual event will take place between Saturday February 19 and Sunday February 20 at your convenience.
Please share all event and preparation photos on social media with the hashtag #umoja5k2022
For race details and registration: https://runsignup.com/umoja5k2022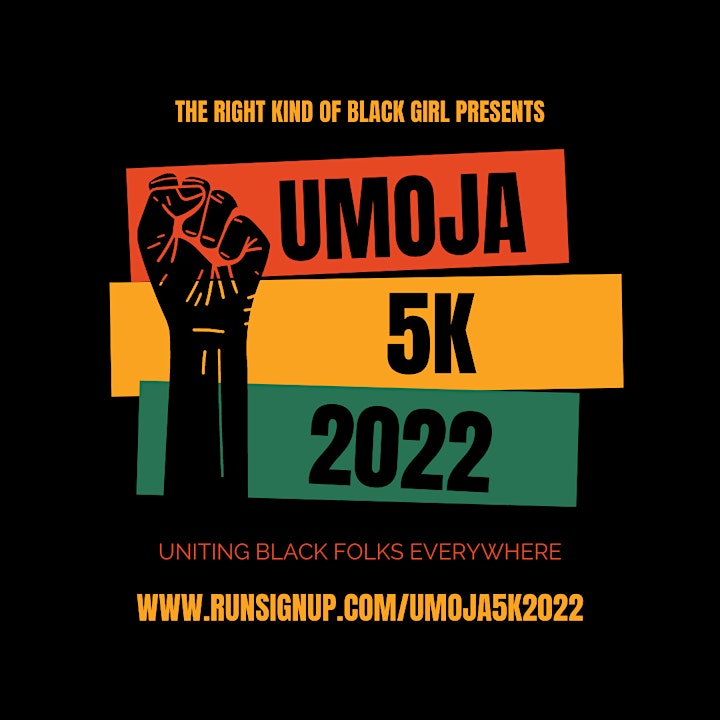 Organizer of Black History Month Umoja 5k
TRKBG is a 501(c)3 nonprofit organization founded by Shambria Williams. We cultivate sisterhood by empowering women and girls of the African diaspora to lead, innovate and serve our communities. We aim to create social systems free of gender, economic and racial barriers. Our members leverage this community by collaborating with allies to improve the lives of other Black women and girls. In essence, we help Black girls get free!