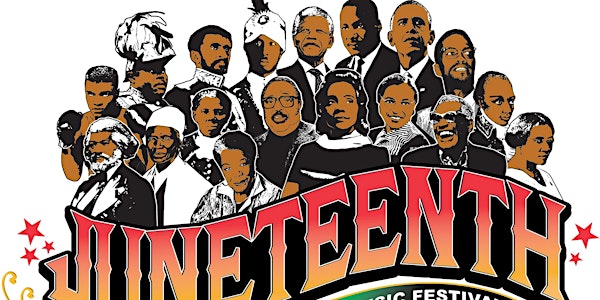 Black History Month Juneteenth Atlanta Achievement Gala
Juneteenth Atlanta is celebrating 10 years of offering the Juneteenth Atlanta Parade & Music Festival with an achievement fundraising Gala
When and where
Location
4525 Glenwood Rd 4525 Glenwood Road Decatur, GA 30032
About this event
Juneteenth Atlanta is a nonprofit 5013c and recognized as one of the largest Juneteenth celebration in the world and celebrating a ten year anniversary! Juneteenth Atlanta along with its NJOF pushed the legislation for the Juneteenth holiday through the house, the senate, and on to the presidents desk to become Americas newest and most significant holiday! Juneteenth Atlanta offers a four day music festival and a Aboriginal Black History parade that promotes Human Rights, Social Justice, Liberty, Judicial Reform, Reparations, Staus Correction and Freedom! You're invited to our first annual achievement, award and fundraising gala! We realize that some of the fees for you to make a larger donation through Eventbrite are extremely high. To avoid extra high fees donate through cash app, or zelle, or bank transfer:
Donate using Cash App. Our cash app tag is $juneteenthatl When donating via Cashapp make sure you include your full name and number and add for BHM Gala in the message area.
Donate using Zelle. For Zelle payments, use our email address: "juneteenthatlanta@gmail.com." In the add message area, type in your full name and number.and add for BHM Gala.
To do a bank transfer or for questions email us at: Juneteenthatlanta@gmail.com or text 404-587-5457