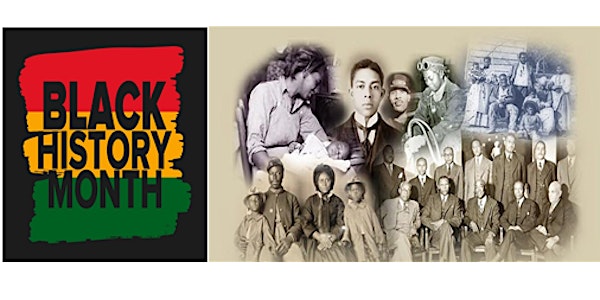 Black History Month Genealogy Banquet & Conference
Location
Embassy Suites by Hilton Greensboro Airport
204 Centreport Drive
Greensboro, NC 27409
AAHGS - Piedmont Triad Chapter Celebrates 25 Years of Existence with its 20th Banquet & Conference
About this event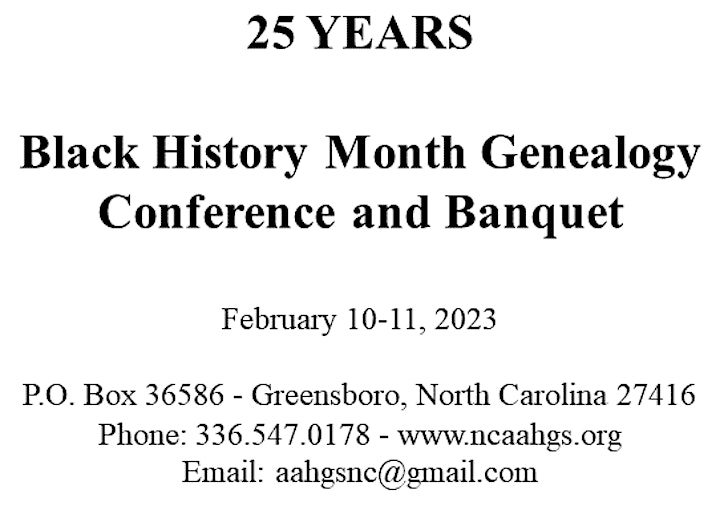 25th Black History Month Genealogy Conference and Banquet
Greensboro, NC - The North Carolina / Piedmont-Triad Chapter of the Afro-American Historical and Genealogical Society (AAHGS), a 501 (c), non-profit organization, is celebrating its 25th Anniversary on February 10 & 11, 2023. Established in 1977, AAHGS is a national organization dedicated to promoting research, study, and publication of history and genealogy of Americans with a particular interest in persons of African descent. It is headquartered in Washington, DC with 40 chapters located in various parts of the United States.
The Greensboro local chapter, North Carolina / Piedmont-Triad Chapter of AAHGS, was founded in 1998. As the chapter creates a network of persons with similar interests, it encourages our youth to search out their heritage also. A major objective is to enlighten and enrich the self-worth and self-esteem of African Americans through genealogical research and interest; hence, giving the reason for our celebration in 2023.
On Friday, February 10th from 7 pm to 10 pm, the Society will host a Gala Banquet at the Embassy Suites by Hilton Greensboro Airport, 204 Centerport Dr, Greensboro, NC. There will be a guest speaker for the banquet event.
Saturday, February 11th from 8 am to 4 pm, AAHGS will conduct its annual Black History Month Genealogy Conference. The purpose of the conference is to help individuals trace their family history. There will be 12 workshop sessions and a guest speaker. The workshop sessions will focus on the following subjects: Basics Genealogy Research, The Black Migration, Wilmington Massacre of 1898, DNA, Black Indians, Preserving Family Memories, Exploring African American Resources and much more.
The purpose of the 25th Anniversary Celebration is to recognize researchers (beginners, intermediates, and advanced) and volunteers, who have supported our Society. Genealogical materials and displays will also be part of the conference.
For additional information and for vending, please email: aahgsnc@gmail.com or call 336.547.0178. To register, mail your registration fee to AAHGS, Inc., P.O. Box 36586, Greensboro, North Carolina 27416.