Black History Month Film Screening-One Person One Vote South Africa - Produ...
Description
the free people of South Africa..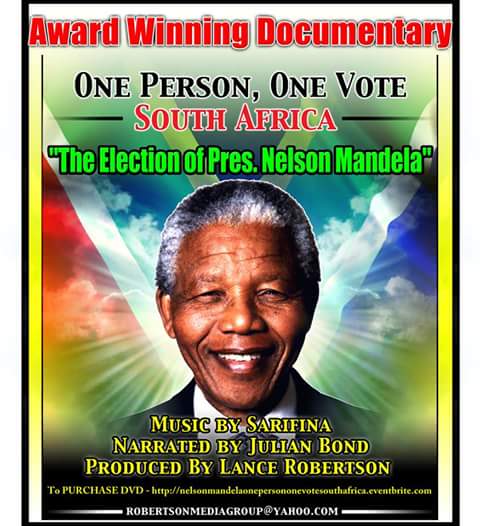 In 1994 - Recently out of college , I max out my credit card , purchase a airline ticket, borrow a camera from my collegue from DeKalb County Young Democrats, Borrow a Bullet Proof Vest from a Fulton County Sherif and boarded Delta Air Lines to Johanusberg South Africa - I arrange to stay with a fellow south african fiilmaker that Felica Mubuto then working with City of Atlanta referred my to.
I ended up interviewing over 200 people during the week of the election and after the historical win.
A filmaker was born- But I prefer to call my self a documentarium which is my hobby , passion and love.
My goal was to capture this Historical Moment on Video to inspire Americans who take voting for granted.
My debut International Documentary won a couple small awards which makes my documentary award winning.
It was a time in my life when I had a full head of hair and was fearless....
Music by Sarifina , Narrated by Julian Bond, featured interview Danny Glover, Joe Beasly , Rev Jessie Jackson and