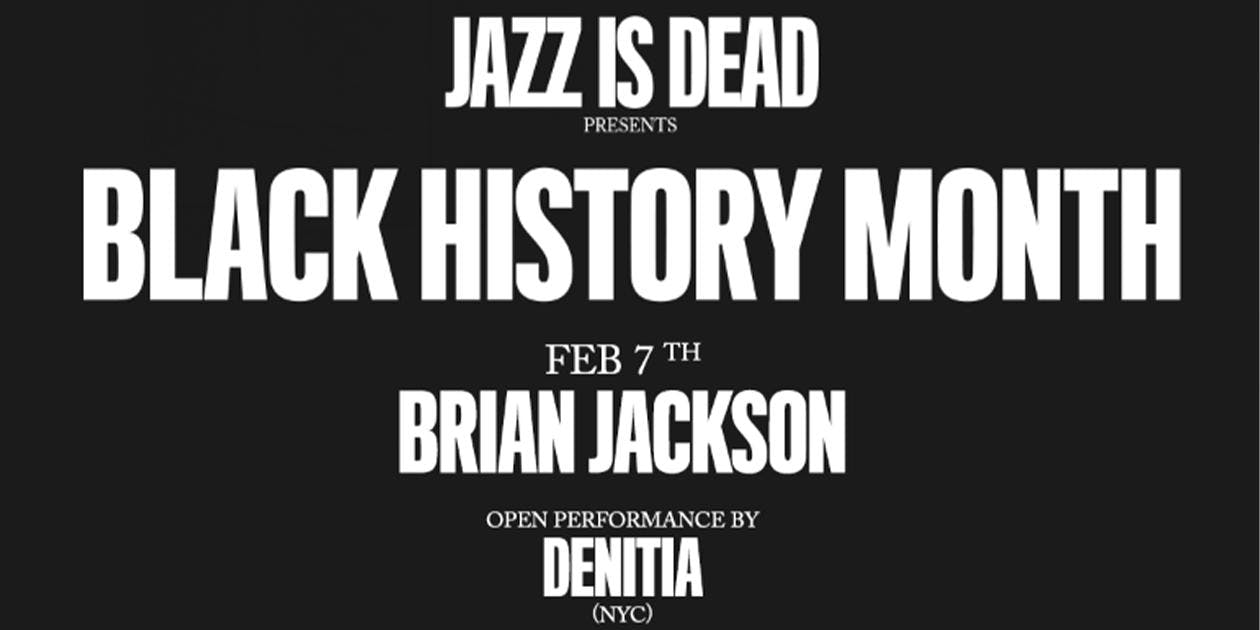 About this Event
Jazz Is Dead presents BLACK HISTORY MONTH: Brian Jackson
Black history month in Los Angeles is going to happen a little differently this year. Ali Shaheed Muhammad and Adrian Younge worked with us to choose some of their favorite soul jazz masters to create a special month of programming to celebrate Black History Month.
Brian Jackson
Brian Jackson is an American keyboardist, flautist, singer, composer, and producer known for his collaborations with Gil Scott-Heron in the 1970s. The sound of Jackson's Rhodes electric piano and flute accompaniments featured prominently in many of their compositions, most notably on "The Bottle" and "Your Daddy Loves You" from their first official collaboration Winter in America.
Denitia
Denitia is a electronic soul artist based in Rockaway Beach, NY. Hailed as "the epitome of soulful," by The FADER, the singer/songwriter/producer/multi-instrumentalist is known for her dreamy genre-melding solo project that expands upon her past work in indie r&b duo denitia and sene.
In 2015, Denitia moved out to The Rockaways, a quiet beach community at the outermost edge of NYC, and released a solo EP under her middle name, ADESUWA. She then found herself turning further inward for inspiration. A stepping stone to her re-emergence as a solo artist, Denitia dropped all the band names and aliases to continue recording and performing under her first name. 
Denitia released the Ceilings EP in Summer 2017, blending dream pop, electronic soundscapes and soulful vocals. Ceilings attracted acclaim from The Guardian, Village Voice, Pitchfork, Stereogum, and Afropunk for its bold, colorful sounds.
Denitia spent the beginning of 2018 releasing a series of singles exploring the far reaches of her ethereal pop sound, culminating in the release of her latest EP. Be There is a statement new collection of songs showcasing the breadth and versatility of Denitia's pop songwriting as she follows up her 2017 Ceilings EP with a breathtaking suite of four powerful new tracks that move from ballads to house to dancehall with ease.