BLACK HISTORY MONTH // Death by Delivery: Film Screening and Panel Discussi...
Description
Death by Delivery: Film Screening and Panel Discussion
A conversation on maternal mortality, focused on community solutions and empowerment in honor of Black History Month!
Join the UCSF Preterm Birth Initiative and National Birth Equity Collaborative this Black History Month for a special screening of the documentary film "The Naked Truth: Death by Delivery", followed by a panel on maternal mortality and early birth, discussing what can be done about this epidemic affecting black women and babies.
This is a free event and part of the Preterm Birth Initiative's monthly Collaboratory discussion series. Learn more about PTBi and sign up for our email list.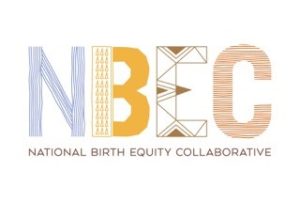 ---
ABOUT THE FILM
Death by Delivery is a searing portrait of the cost of racism in America. Fusion's Nelufar Hedayat, in collaboration with the National Birth Equity Collaborative report on this systemic problem affecting black women across the country. Read more.


---
PANELISTS
We're honored to be joined by national and local leaders in reproductive and birth justice.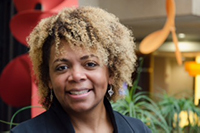 Joia Crear-Perry, MD, FACOG
Founder & President, National Birth Equity Collaborative
Dr. Crear-Perry is the Founder and President of the National Birth Equity Collaborative. Most recently, she addressed the United Nations Office of the High Commissioner for Human Rights to urge a human rights framework to improve maternal mortality. Previously, she served as the Executive Director of the Birthing Project, Director of Women's and Children's Services at Jefferson Community Healthcare Center and as the Director of Clinical Services for the City of New Orleans Health Department where she was responsible for four facilities that provided health care for the homeless, pediatric, WIC, and gynecologic services within the New Orleans clinical service area.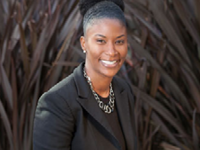 Joi Jackson-Morgan, MPH
Executive Director, 3rd Street Youth Center & Clinic
Joi's most important contribution to 3rd Street has been her ability to combine insight into the history of the neighborhood with both her formal education in public health and her professional experience. Like several of the 3rd Street Youth Center & Clinic, Joi grew up in Bayview. She worked as a math and science teacher at several Bay Area junior high and high schools. Joi's broad experience and education in health and education inform her approach to working with individual youth and the community as a whole. Joi is currently the Co-Chair of the San Francisco Soda and Sugary Beverages Tax Advisory Committee and a member of the steering committee for the Adolescent Health Working Group. Joi received her masters of public health from Charles R. Drew University of Medicine and Science and her Bachelors of Science in Biology at California State University-East Bay.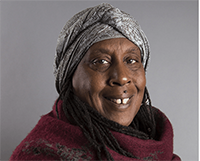 Linda Jones
Doula & Co-Founder, Black Women Birthing Justice
Linda Jones is a Birth and Postpartum Doula and mother of two who lives in Oakland, CA. She founded and owned Waddle and Swaddle Baby Boutique and Resource Center in Berkeley, CA and has been a part of the natural birth advocacy community in the Bay Area for over two decades. She belongs to Sistahs of the Good Birth, a group of Black Doulas who work with low income mothers. She was one of the founders of a volunteer Doula group that provided services for low income, uninsured and teen moms that birthed at Alta Bates Hospital in Berkeley, and a member of the Black Women Birthing Justice Collective, which recently published Battling Over Birth, a human rights report and roadmap for birth justice. Linda is also a member of the UCSF California Preterm Birth Initiative Community Advisory Board.
Moderated by: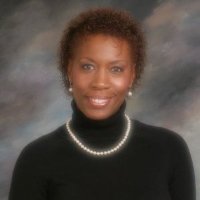 Jenée Johnson, CPCC
Program Director, San Francisco Black Infant Health


---
Questions? Please reach out to us: PretermBirth@ucsf.edu.