MOMMA MOMMA MUSIC AND VISTA VIBES PRESENTS BLACK HISTORY MONTH CELEBRATION W/ REGGIE BOONE AFTER DARK!! TAPESTRY AND BAND!!
About this event
AN EVENING OF GREAT MUSIC FINE DINING EXCELLENT FOOD FINE WINE AND DANCING
BRING A FRIEND BRING A NEIGHBOR BRING THE FAMILY!! PERFORMING SONGS FROM THE "IN A PERFECT WORLD CD" GIVING TRIBUTE TO ALL THE GREATS!! AL GREEN SAM COOKE ISLEY BROTHERS SPINNERS MARVIN GAYE!!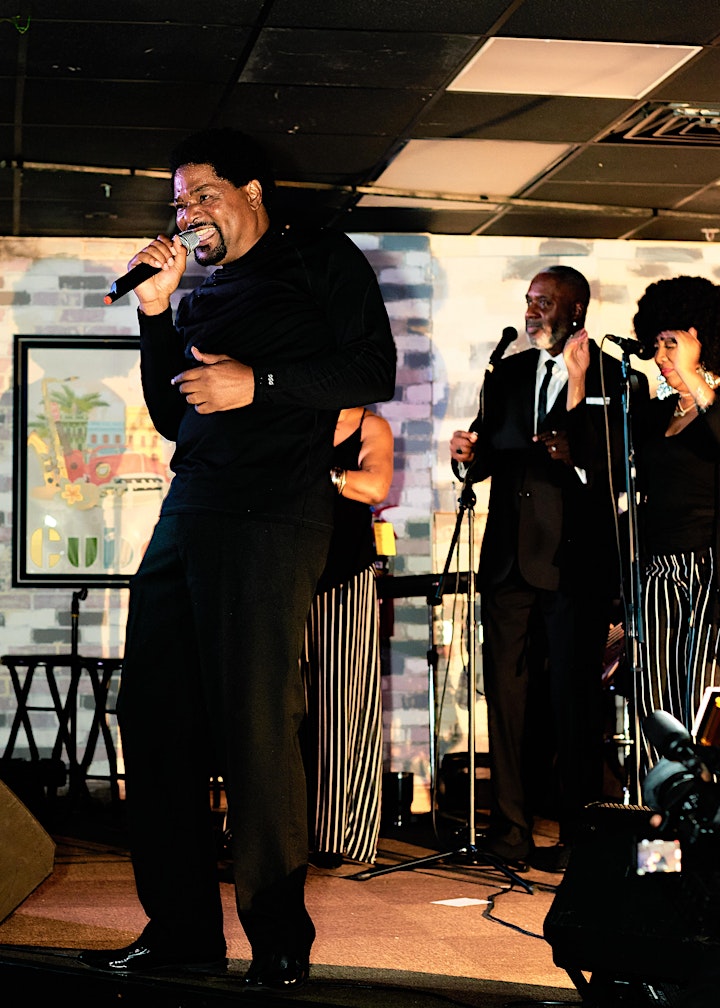 TRANSPORTATION: SUPERIOR LIMOUSINE SERVICE DELANO/678-851-0992