Multiple Dates
BLACK HISTORY MONTH 2021 Time of Reflection
#BlackHistoryMonth - 2021, a time of reflection, bringing people together, learning about black culture to create acceptance and inclusivity
About this event
Our events for Black History Month – 2021, themed "Time of Reflection", will focus on what Black History Month means to black people, providing an opportunity to bring together experts in health, culture, and relationship matters to help us promote an understanding of the needs of the black community. We have great speakers, academics, and dedicated individuals who work tirelessly to promote black culture, health and wellbeing.
Black History Month presents an opportunity to promote acceptance and inclusivity.
On the 3rd October 2021, Dr Errol Francis will be speaking on "Reflection on Black History and Culture".
Dr Francis was appointed CEO of Culture& in 2016. He has substantial experience of community engagement around mental health and the arts with minority groups and was formerly Joint Programme Lead at the Sainsbury Centre of Mental Health and Programme Manager at the Department of Health Race for Health programme. He was programme manager at Arts Council England, Inspire Curatorial Fellowship Programme; Head of Arts at the Mental Health Foundation and artistic director of the highly acclaimed Anxiety Arts Festival London 2014, Acting Out Nottingham 2015 and Hysteria 2017-2018 public engagement programmes. He is Visiting Professor at the University of West London.
Dr Francis was awarded his PhD from the Slade School of Fine Art, University College London, where his research focused on postcolonial artistic responses to museums. He was awarded an Honorary Doctor of Letters from the University of West London in 2017.
On the 17th October 2021, Mrs. Cathy Adadevoh, Clinical Nurse Specialist (LD/ Epilepsy), will speak on "The Black Minority Ethnic People and Health Matters - focusing on Epilepsy".
Mrs Adadevoh has worked in a variety of nursing settings over the last 36 years. Mrs Adadevoh relocated from Nigeria to the United Kingdom, where she attended educational colleges for professional development and became a registered nurse in the United Kingdom. Mrs Adadevoh's nursing career began in Nigeria in 1985, when she qualified as a registered midwife from Oba Adekola 2 School of Midwifery in Abeokuta, Ogun State, and as a post-basic nurse from University Teaching Hospital Lagos (LUTH) in Nigeria before moving to the United Kingdom in 1992.
Mrs Adadevoh earned her Registered Learning Disability (LD) nurse certification from Greenwich University in 2001, her Community Specialist Practitioner in LD nursing certification from Anglia Ruskin University in 2005, and her MSc Epileptology certification from Kings College London in 2010. Mrs Adadevoh is a Clinical Nurse Specialist (LD/ Epilepsy) at Guy's and St Thomas' NHS Foundation Trust.
Mrs Adadevoh is also involved in charity work, which led to the establishment of epilepsy strategies in Nigeria with the help of some colleagues in neuroscience.
On the 31st October 2021, Sir Odeneho Dinpa, the CEO of Dinpas TV and Family Therapist, will take us on the journey of "Black History Month; A Time to Heal and Unite", looking at how relationships can be formed, repaired, and fostered. It is a time to understand how creating and fostering good relationships can improve social and community cohesion.
Sir Dinpa is a family therapist who is dedicated to assisting families in rebuilding relationships, whether in marriage, family disputes, or elsewhere, by improving communication, understanding, and dealing with special family situations, and creating better functioning family and home environments.
Sir Dinpa began his career in Ghana, where he specialised in resolving community disputes based on cultural beliefs and identity. Sir Dinpa moved to the United Kingdom and has worked tirelessly within black communities for over 20 years to raise awareness of how broken relationships can affect generations if left unresolved. Sir Dinpa has a strong sense of compassion and is dedicated to assisting people in making informed and healthy decisions about their relationships, allowing them to build a brighter and more promising future together.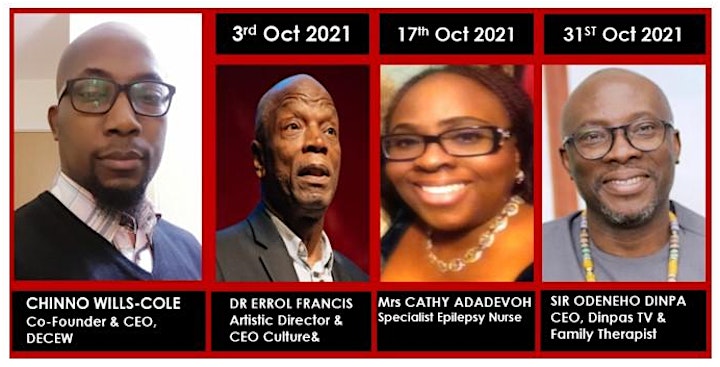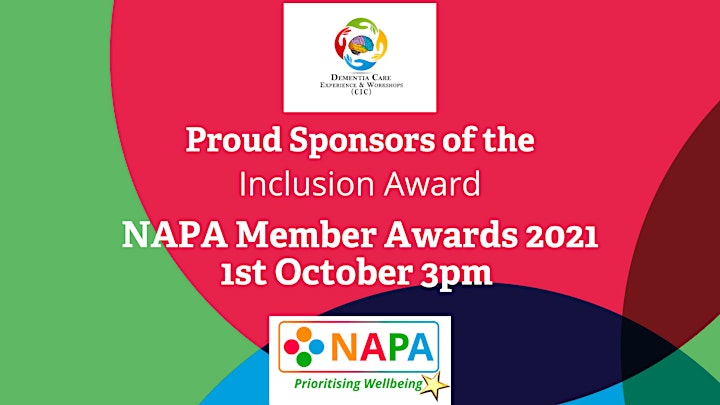 Organizer of BLACK HISTORY MONTH 2021 Time of Reflection