Description
ECONOMIC EMPOWERMENT is the solution to financial solvency.
If you die today, what will you leave, BILLS or BENEFITS?
This dynamic, powerful event, will inform you, empower you, and equip you to change the trajectory of your financial future and prepare you to establish generational wealth.
African Americans are up against mental, cultural barriers which prevent the ability to establish a sound financial future.
It is time to stop working for your money and have your money work for you!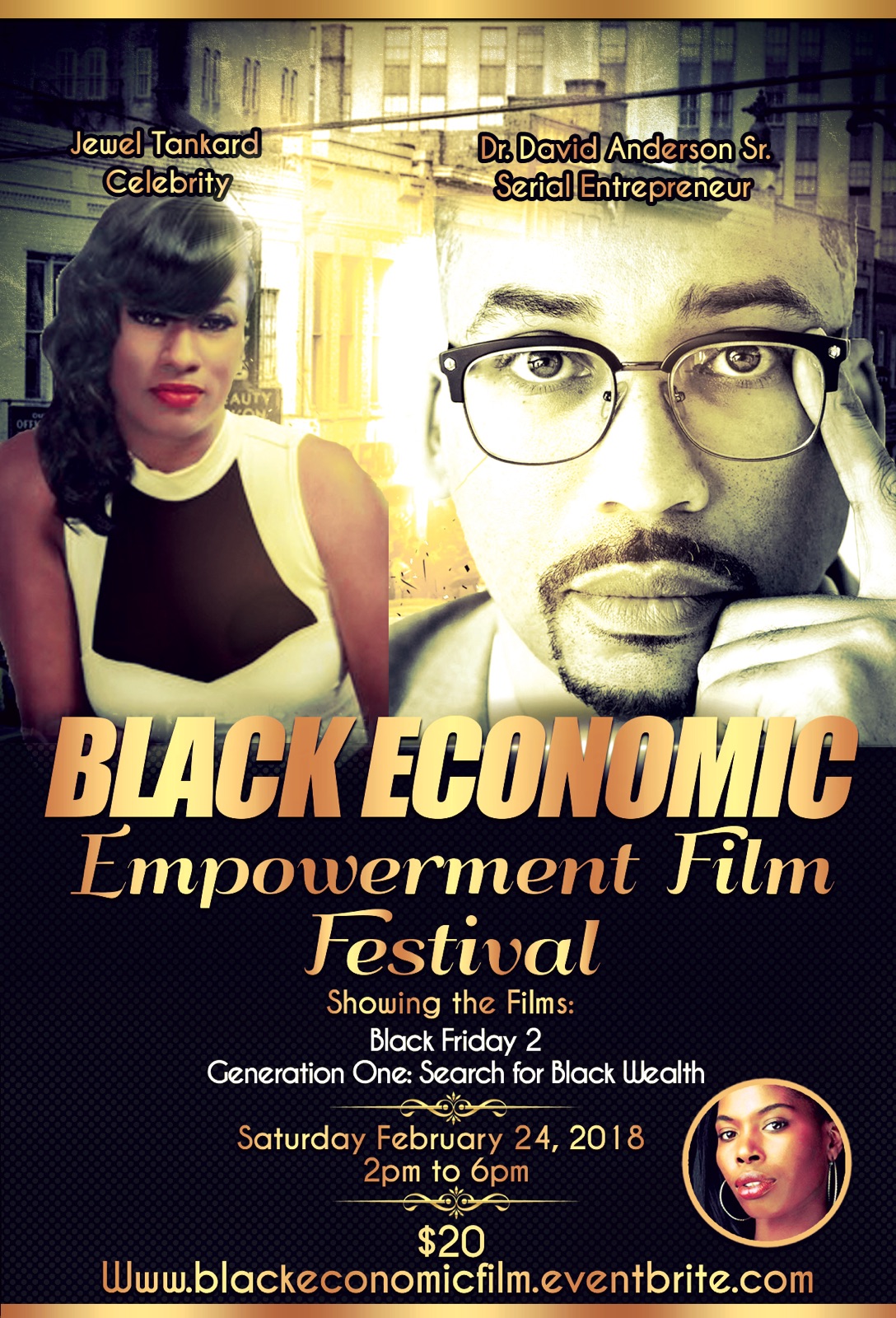 Lady and gentlemen I present to some and introduce to others Dr. Jewel Tankard, star of Bravo's hit reality show, "Thicker than Water", Dr. David Anderson, Sr, Real estate Millionaire/Serial Entrepreneur and a powerful surprise guest appearance...
Come learn the NEW RULES TO MONEY. Get uplifted, Inspired, Encouraged and EMPOWERED... LIBERATE YOURSELF. Real Estate, Tax Leins, FOREX and more!
Join the Movement.
Roselinde Ngozi presents a Black History Month treat... the Black Economic Empowerment Film Festival!
a one-of-a-kind event.
#power
Date and Time
Location
Refund Policy