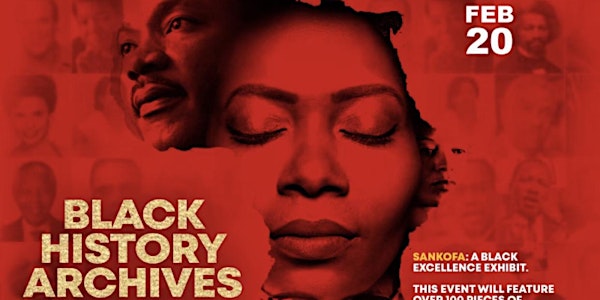 Black History Archives Museum at The Legacy Center
Join us for this celebration of our history which will feature over 100 pieces of Black History Artifacts.
When and where
Location
TREF Legacy Center 3015 RN Martin Street East Point, GA 30344
About this event
The Legacy Center aka "The Black House" will host The African American Cultural Heritage Collection Museum Exhibit founded by Eric Majette Jr. The Celebration of Black History Month 2021 will be a part of his historic Black History Sacred Sites and Exhibit Tour.
This family friendly event is open to the public, however, we will be requesting donations onsite to support this nonprofit organization that has curated and documented black excellence throughout our history here in America.
The Legacy Center has curated a once in a lifetime intimate experience with extremely rare African American artifacts and memorabilia. While doing some routed black history exhibits Eric Majette, Jr. was inspired to include a pilgrimage to some of the most sacred black history sites of our ancestors. Over the course of two and a half weeks between doing exhibits for schools and the Historic exhibition with the Nation of Islam for their Saviour's Day, he visited and paid homage to some of our most valued and adored ancestors. The Black House's Celebration will feature over 100 pieces of Black History Artifacts celebrating the close out of the 400th anniversary of the African American sojourn in America.