Description
B.E.A.M. (Black Emotional and Mental Health Collective) is holding an event to promote an open and honest dialogue about mental health in the Black community.
The event, "Black Healing Remixed," will feature a lively discussion and Q/A with award-winning actress and Black-ish co-star, Jenifer Lewis. A night filled with humor and storytelling, "Black Healing Remixed" will be held at 7pm on Saturday, February 2, 2019 at the California African American Museum in Los Angeles, California.
Event attendees will receive a self-care gift set, which includes aromatherapy candles, herbal teas, as well as local mental and sexual health resources. Signed copies of Jenifer Lewis' bestselling memoir, "The Mother of Black Hollywood" will also be available at the event.
**This is a wheelchair accessible event.*** Please email Isabel.shawel@beam.community if you have any questions about accessibility.
Sponsored by ETR & Janssen!
PARKING: The California African American Museum is located in the heart of Los Angeles, just steps away from USC, the California Science Center, and the Natural History Museum. We are accessible by car, bus, and Metro rail line. Exhibitions, programs, and events are always free and open to the public.
Driving and Parking
If you are driving, CAAM is at the corner of Figueroa Street and Exposition Boulevard, just west of the 110 Freeway. Please note that our parking lot entrance is at 39th and Figueroa. Please put that cross section into your maps search or GPS device.
Parking is $12 during the day. $15 after 5 pm. CASH ONLY.
Our mailing address is 600 State Drive, Exposition Park, Los Angeles, CA 90037.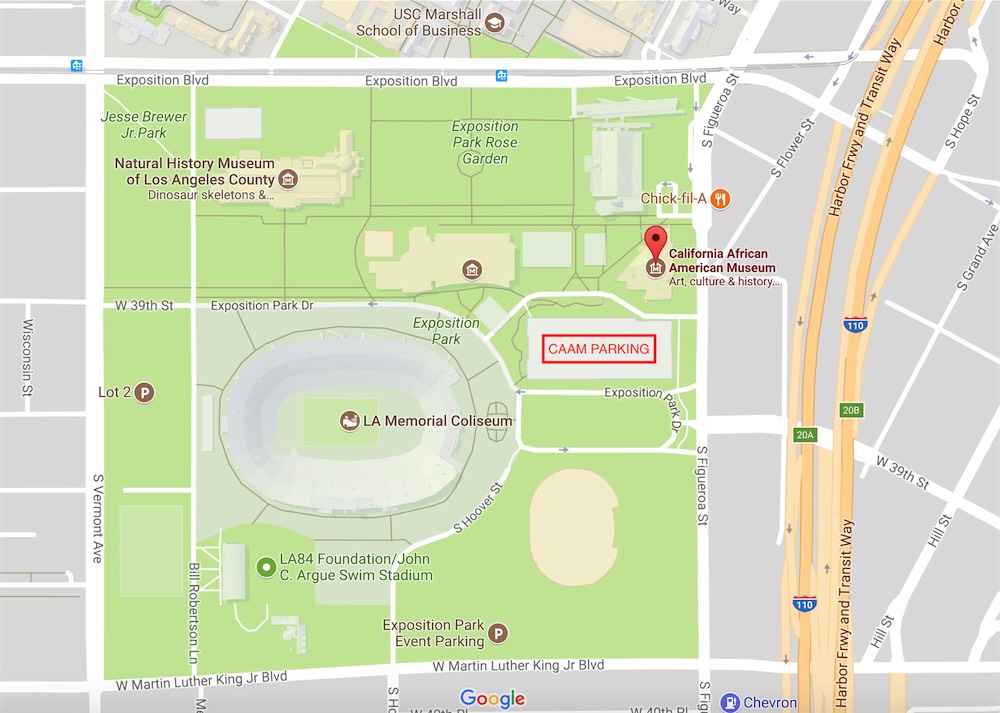 Bus and Rail
For directions to get to CAAM via bus or rail, please visit www.metro.net.
CAAM and Exposition Park are serviced by the Metro Expo Line in the light rail system. Our station is Expo Park/USC.
You can also call for route information and general service questions at 1-800-COMMUTE (1-800-266-6883).
About Jenifer Lewis:
Jenifer Lewis is one of Hollywood's most familiar faces, with more than 300 appearances in film and television. Jenifer currently stars on the Emmy-nominated hit show "Black-ish."
Jenifer's bestselling memoir, The Mother of Black Hollywood, was named "2018 Book of the Year" at the National Book Club Conference and the audio version received the Earphones Award from AudioFile Magazine.
Jenifer's accomplishments as an entertainer and community activist have been recognized by the NAACP Lifetime Achievement Award in Theatre, the American Black Film Festival Career Achievement Award, the Human Rights Campaign Ally Award, and an honorary doctorate from her alma mater, Webster University in St. Louis.