Description
A memorial workout to remember the men who paid the ultimate sacrifice from the 160th SOAR (A) in Mogadishu, Somalia from October 3-4, 1993.
160th Special Operations Aviation Regiment (Airborne)
SSG William Cleveland
SSG Thomas Field
CW4 Raymond Frank
CW4 Clifton "Elvis" Wolcott
CW3 Donovan "Bull" Briley
"Black Hawk Down"
2 rounds for time
800m run
1 rope climb 15'
61 wall balls (20#/14#) (10'/9')
64 double unders
1 rope climb 15'
FAQs
When can I do this workout?
You can submit your time between 30SEP13 and 6OCT13.
Which group should I submit my time for?
RX means you did the workout as written above
Scaled means you had to alter the workout in some way (eg. subsituted single unders for double unders)
Team means you split the workout between you and another person
What if I can't do double unders/ climb a rope?
You can subsitute 128 single unders for the 64 double unders
Rope climbs you can lay on the ground beneath the rope and pull yourself up hand over hand to a standing position 3 times to count for 1 rope climb
How does the team division work?
You and a partner can divide the work any way you want to. While one partner is working the other is resting
Where can I climb ropes?
We have 3 ropes hung in the combatives area of the overflow space next to the gym. There is a band of tape at the 15' mark on each rope.
Where is a good place to run 800m at McCants Hangar?
You have a couple of options.... run .5 miles on the treadmill or from the door of the overflow to the wall and back is 100m...run that 8 times
Do I need to submit my time on here?
You can also email your time to CPT Matthew Kaplan - matthew.kaplan1@soar.army.mil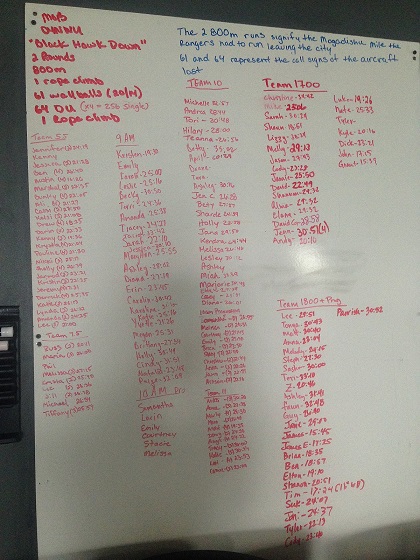 CrossFit SolaFide's White Board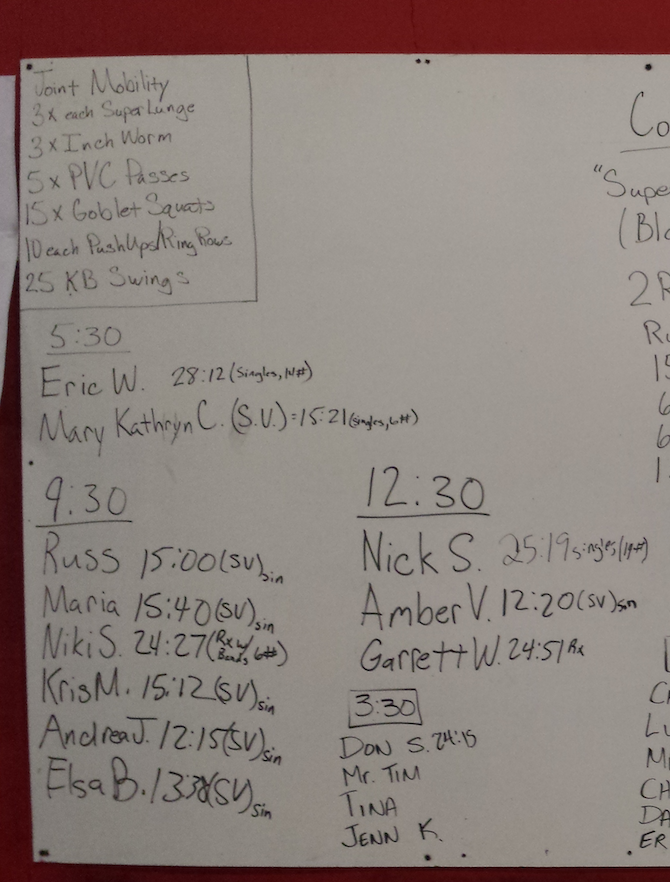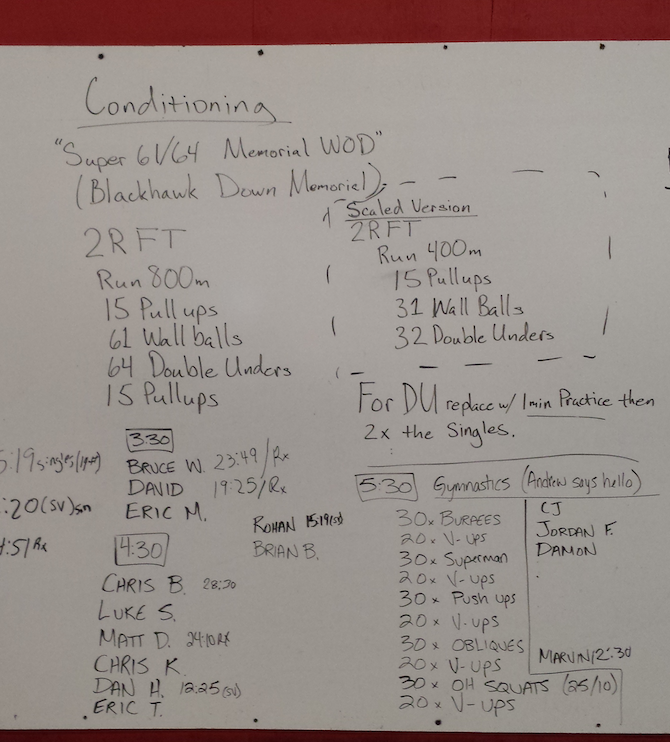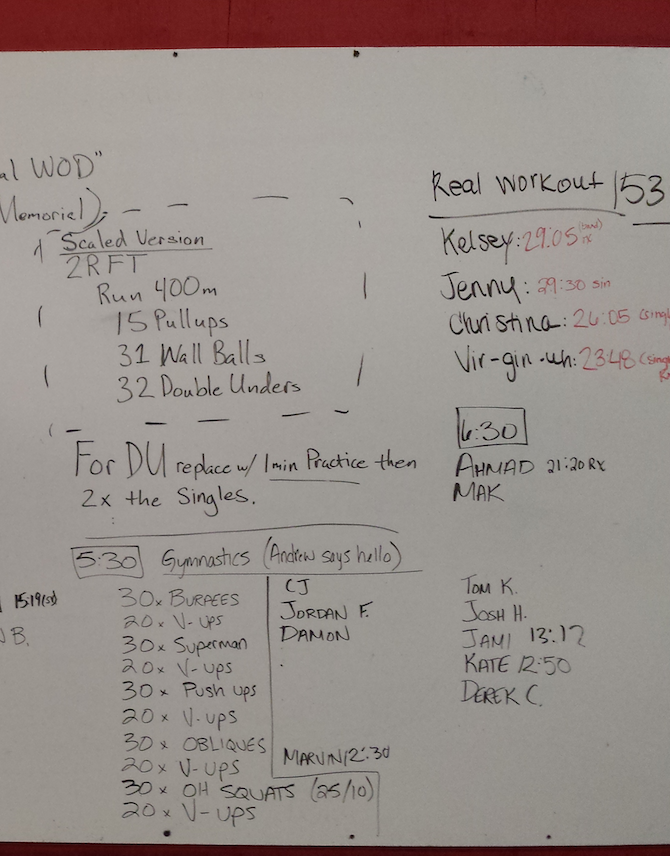 Tacoma Strength White Board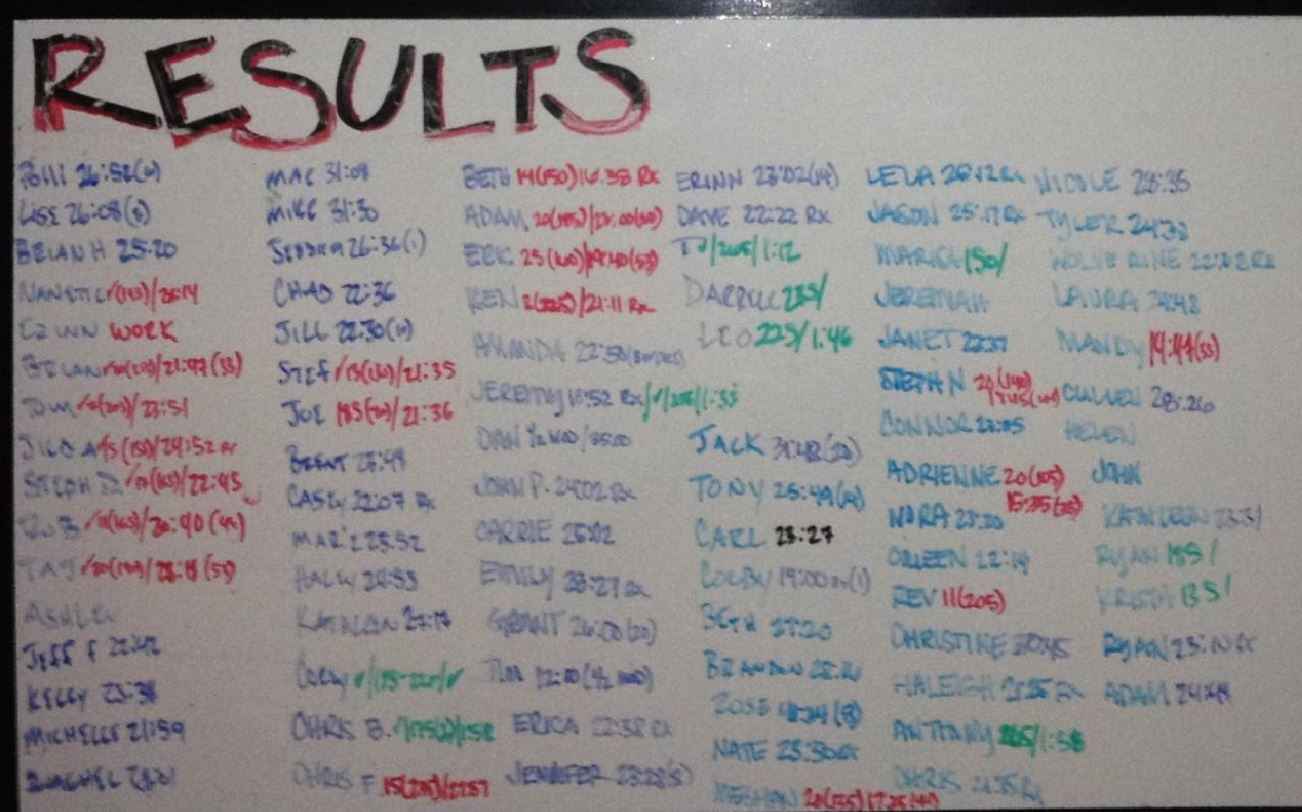 CrossFit Olympia White Board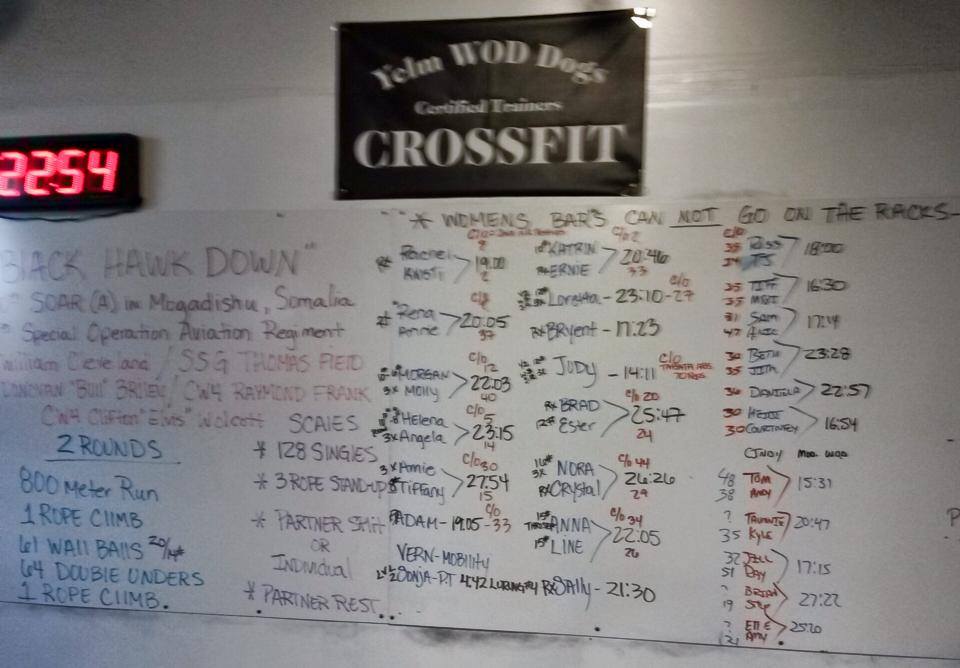 Yelm WOD Dogs White Board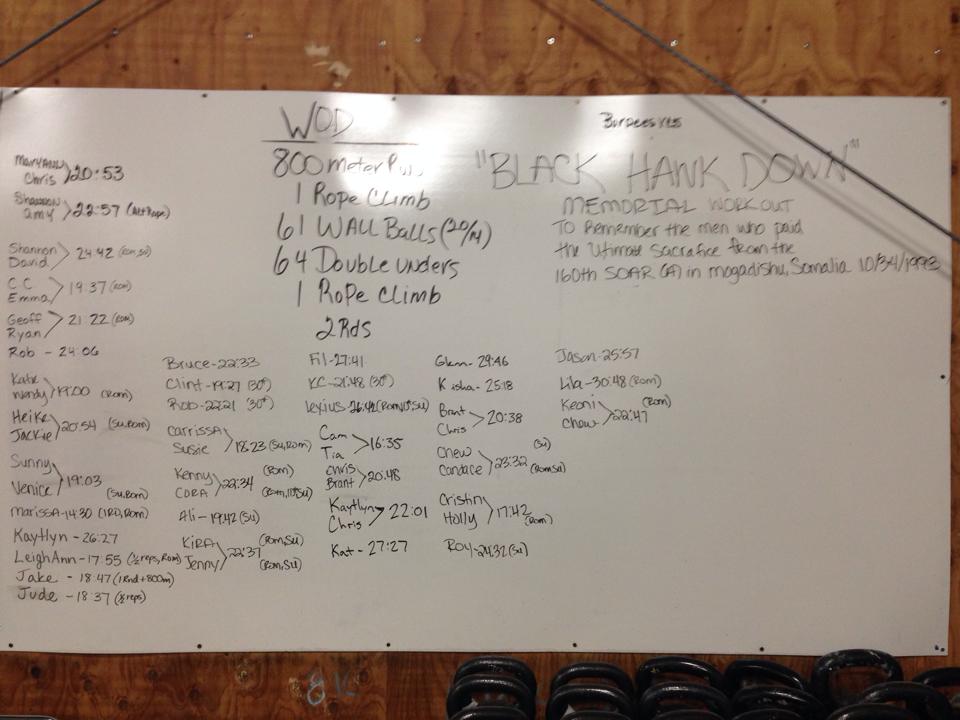 CrossFit Finish First White Board