Description
Happy Hour + Book Club + FREE = Your next Thursday hangout.
THINK / TALK / MIX / MINGLE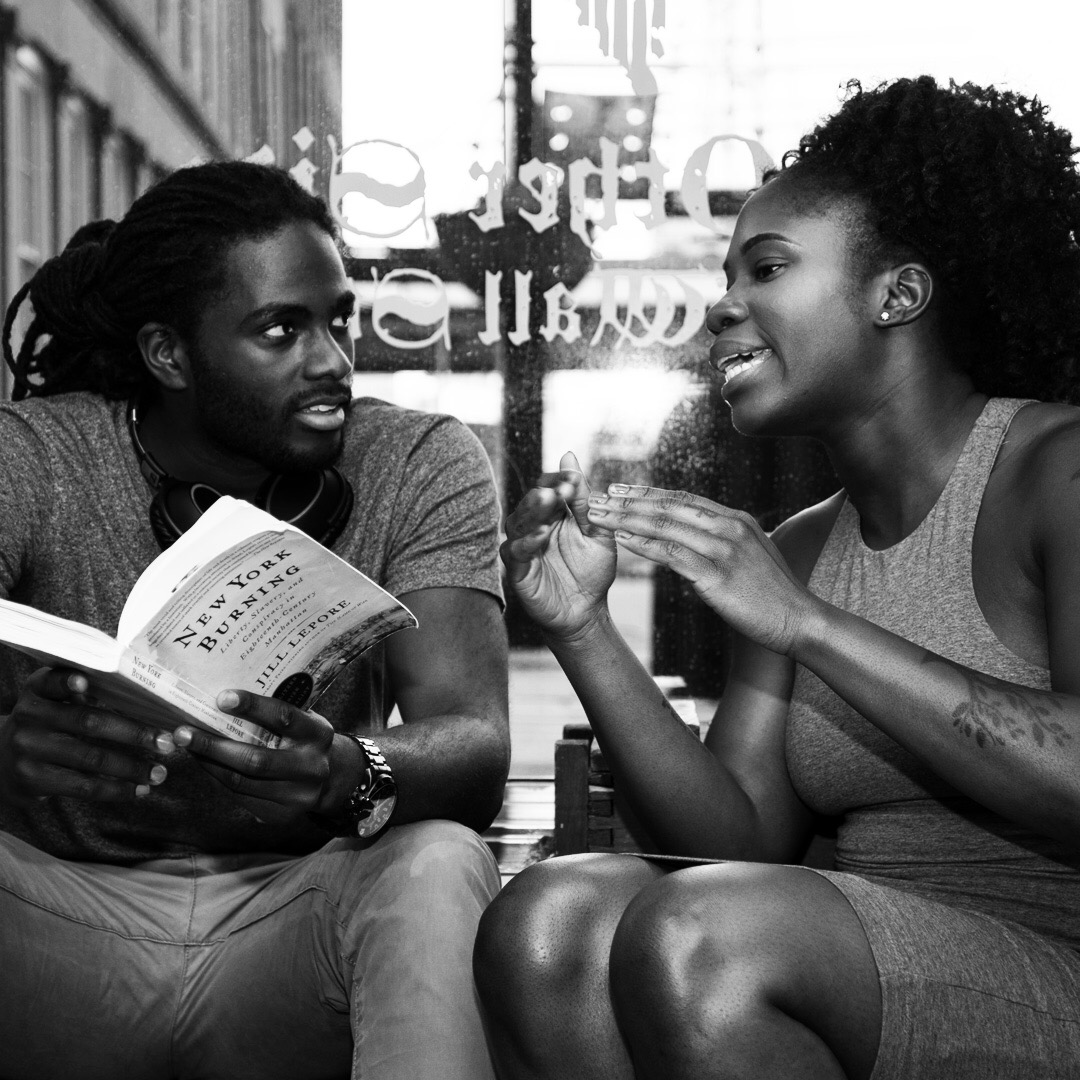 NERDY THURSDAYS is Black Gotham Experience's new take on the after-work mixer. Come and enjoy complimentary signature drinks, a thematic soundtrack by a featured DJ that moves your heart, feet and mind, and an engaging, thought-provoking crowd. Or interact on a deeper level to discuss the book or topic of the month. And it all takes place in WORK/SPACE, a stimulating, new exhibit and experience space in the (South Street) Seaport District. Join our Caesar's Rebellion walking tour, which leaves from Nerdy Thursday at 7pm and uncovers the hidden history of rebellions in NYC. Eventbrite users get 20% off using the code EBNERDYTHURSDAY
Free Admission / Complimentary Drinks w/ RSVP
*Segments of the experience may be live-streamed to and/or recorded for broader social consumption.*
Curated by Kamau Ware and GoodWill., people are encouraged to discuss the book of the month while enjoying music by guest djs and complimentary signature cocktails inspired by Black Gotham Experience (The Geneva Club, Caesar's Run, and Kofi's Fire).
June 1 - DJ Sahr Ngaujah | June 8 - DJ Monday Blue | June 22 DJ Jah Medicine and Mr William Ellis of Pure Magic Party
June's book selection is The Negro in New York: An Informal Social History, 1626-1940 by Roi Ottley and William J. Weatherby.
BGX WORK/SPACE - 192 Front St between Fulton & John Street / Seaport District (Manhattan). Made possible by an artist residency with the Lower Manhattan Cultural Council and special support from The Howard Hughes Corporation.
Train Access: A, C, 2, 3, 4, 5, J, or Z to Fulton Street.
#InsideBlackGotham #BGXNerdyThursdays
*Segments of the experience may be live-streamed to and/or recorded for broader social consumption.*