Description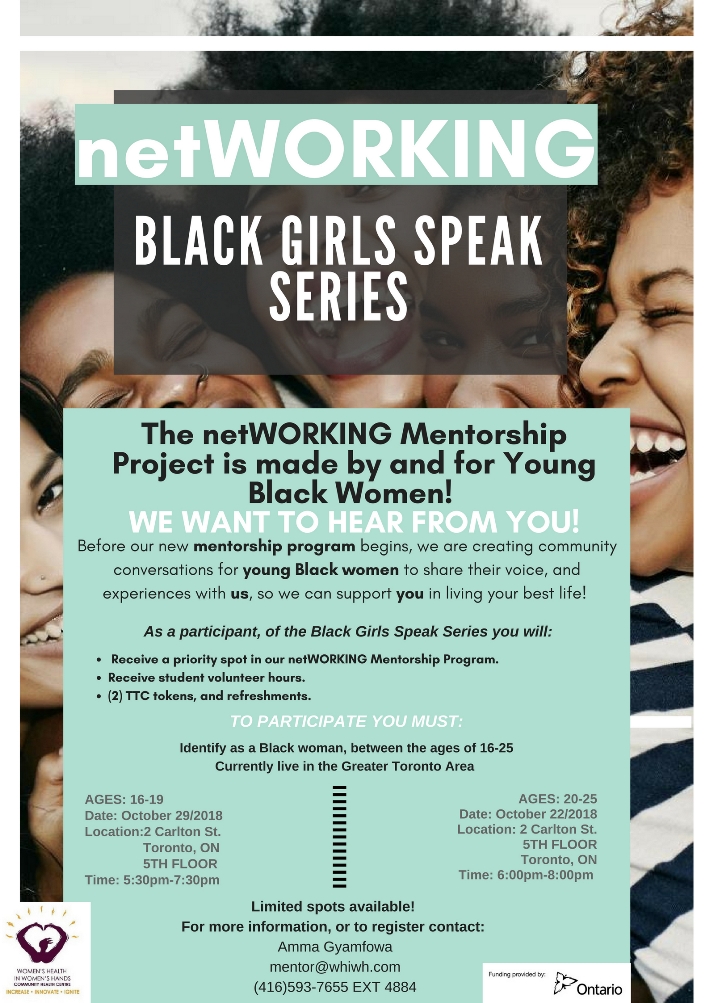 Our netWORKING Mentorship Project believes in the voices of young Black women, and wants to include you in every step of the way. Join us, for Black Girls Speak a powerful and engaging conversation on the experiences of African, Caribbean, and Black Women in the GTA.
Please note: The program is for Black Women, 16-25 that currently living the the Greater Toronto Area*

Black Girls Speak
Ages 16-19: October 29/2018 from 5:30pm-7:30pm
Ages 20-25: October 22/2018 from 6:00pm-8:00pm
The netWORKING MENTORSHIP PROJECT is an empowering, and enriching support to the lives of Black women, between the ages of 16-25. Every year, we will be accepting a total of 45 mentees from the Greater Toronto Area. The deadline to apply is October 31st..
Intrested in becoming a mentee, menotr or curious about more information on the netWORKING Project?
Contact Amma Gyamfowa at amma@whiwh.com
Limited space avalilable
Follow us on instagram:
@mentor.whiwh